Angels recall outfielder Buss
Robinson placed on 15-day DL; Coyle designated for assignment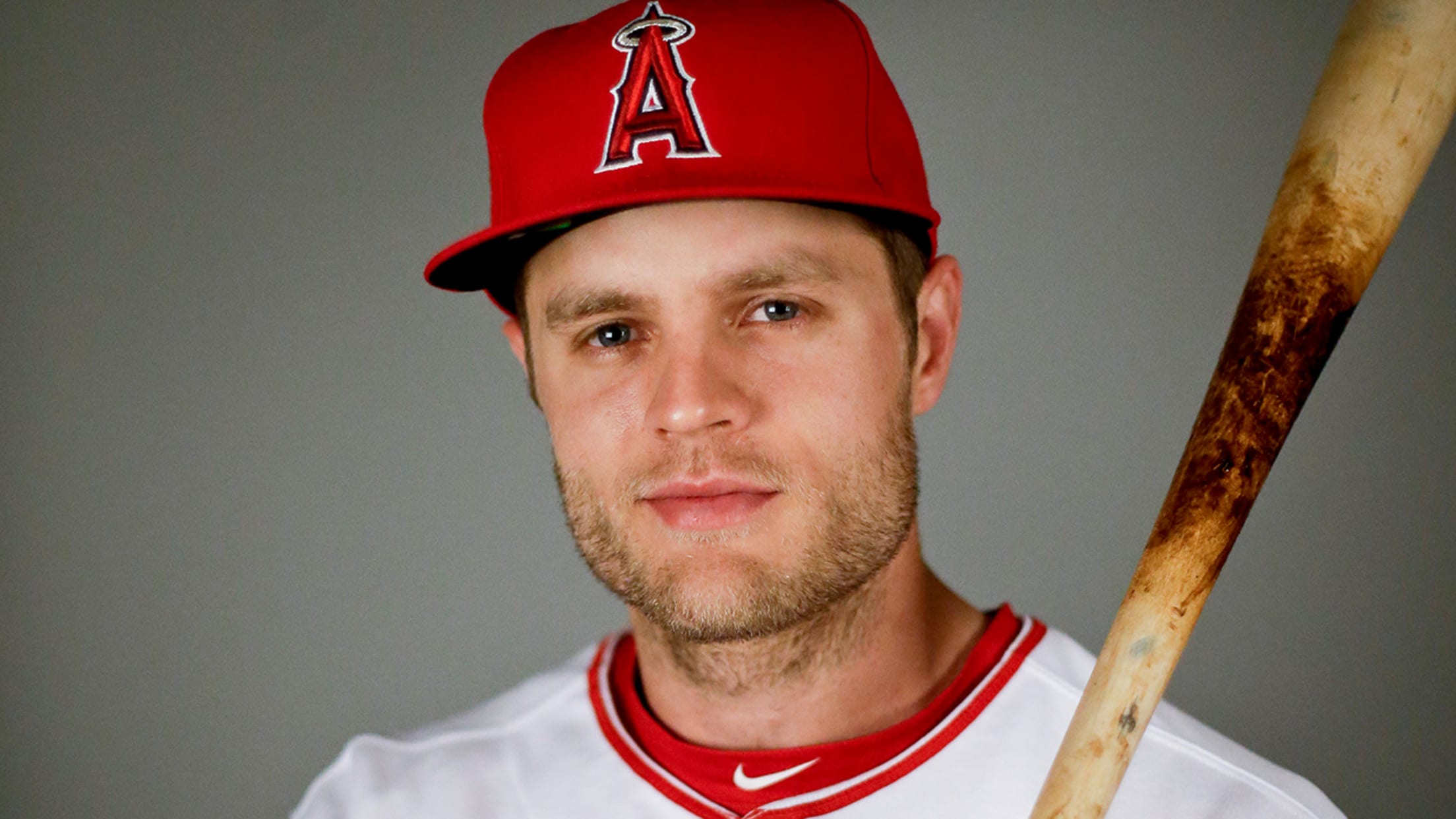 The Angels recalled Nick Buss, who last played in the Majors in 2013, on Saturday. (AP)
CLEVELAND -- The seasonal shuffle of the outfield continued on Saturday when the Angels recalled outfielder Nick Buss prior to their tilt with the Indians. To make room, outfielder Shane Robinson was placed on the 15-day disabled list with a right hip strain and infielder Sean Coyle was designated for
CLEVELAND -- The seasonal shuffle of the outfield continued on Saturday when the Angels recalled outfielder Nick Buss prior to their tilt with the Indians. To make room, outfielder Shane Robinson was placed on the 15-day disabled list with a right hip strain and infielder Sean Coyle was designated for assignment.
Buss will be starting in center field at Progressive Field in his first big league action since 2013, when he played eight games for the Dodgers.
"It's great," Buss said. "I'm just really excited, and I'm happy for the opportunity. There are a ton of tremendous players on the team, and you can learn a lot from being up here."
Angels manager Mike Scioscia admitted he had his eye on Buss since Spring Training, when he posted a successful camp before going to the Minors. Due to an earlier injury, Buss wasn't able to crack the Majors until now.
"He had a really good Spring Training for us, and that opened up our eyes," Scioscia said. "He put [in] his time in the Minor Leagues, but he was doing some things very consistently down in the Minor Leagues."
With Triple-A Salt Lake this season, Buss has hit .290 with 46 RBIs and six home runs. He has posted an on-base percentage of .345 with a .462 slugging percentage in 331 at-bats. Buss should provide value as a left-handed bat if he can stick around.
It was in the seventh inning of a game against Round Rock when Buss learned his fate. Buss said because he found out late, he didn't have time to react and call anybody. Instead, Buss quickly got his stuff and and had to figure out his flight schedule to join the Halos in Cleveland.
"I was excited," Buss said. "Especially during a game, because that's the last thing you are thinking about because you are so locked into the game."
Fortunately, the Michigan native said that he will have family in attendance for Saturday's game, since the drive is only a few hours.
Shane Jackson is a reporter for MLB.com based in Cleveland.