Outlook positive for DeSclafani, Moscot
Former nearing activation; latter not expected to miss any time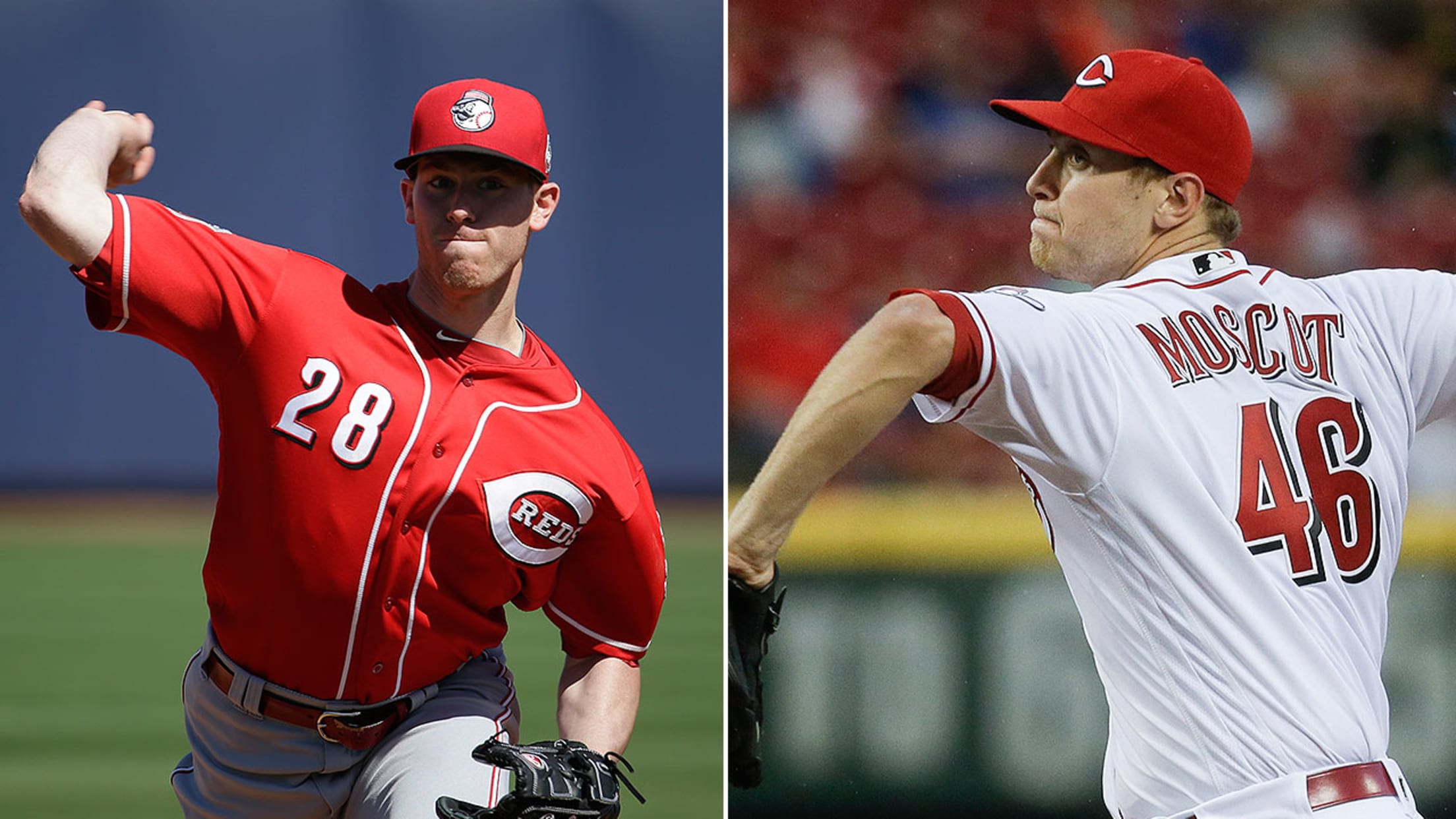 Anthony DeSclafani was slated to start in Dayton on Friday; Jon Moscot is expected to start for Cincy Tuesday. (AP)
PITTSBURGH -- Reds right-hander Anthony DeSclafani, who is out with a strained left oblique, was sent on a rehab assignment to Class A Dayton on Thursday, but he did not pitch as scheduled."We wanted to have one more exam and make sure that everything was OK with his rib cage
PITTSBURGH -- Reds right-hander Anthony DeSclafani, who is out with a strained left oblique, was sent on a rehab assignment to Class A Dayton on Thursday, but he did not pitch as scheduled.
"We wanted to have one more exam and make sure that everything was OK with his rib cage area and the oblique and verify that everything was OK," Reds manager Bryan Price said. "We're getting so close to his activation, we figured investing one more day to give him that exam. It looks like everything is going as it's supposed to. Scar tissue is formed around the injury. There doesn't seem to be a concern that he is going to re-injure that, and he's made it through all the other checkpoints to this point.
"I think it was just being a little conservative with him. He's going to pitch [Friday] with the weather permitting in Dayton, and if everything goes well, then he'll be either activated or be very close to being activated."
• Reinforcements coming to Reds' rotation
Price also said that he does not expect right-hander Jon Moscot to miss any time.
Moscot reported that he was feeling shoulder soreness after his most recent outing Wednesday, but fortunately the ailment is in his non-pitching shoulder. Price said Moscot should be back on the mound to make his next scheduled start Tuesday against the Giants.
"I feel a little better today," Moscot said. "I'm going to see the trainers and see what they've got going for me. I'm just taking it day by day. We are kind of ruling out anything serious right now. Just a little inflammation in there. It was a cold night; it just got a little irritated. I think I'll be all right."
George Von Benko is a contributor to MLB.com based in Pittsburgh.