Here's what happened in Friday's AFL action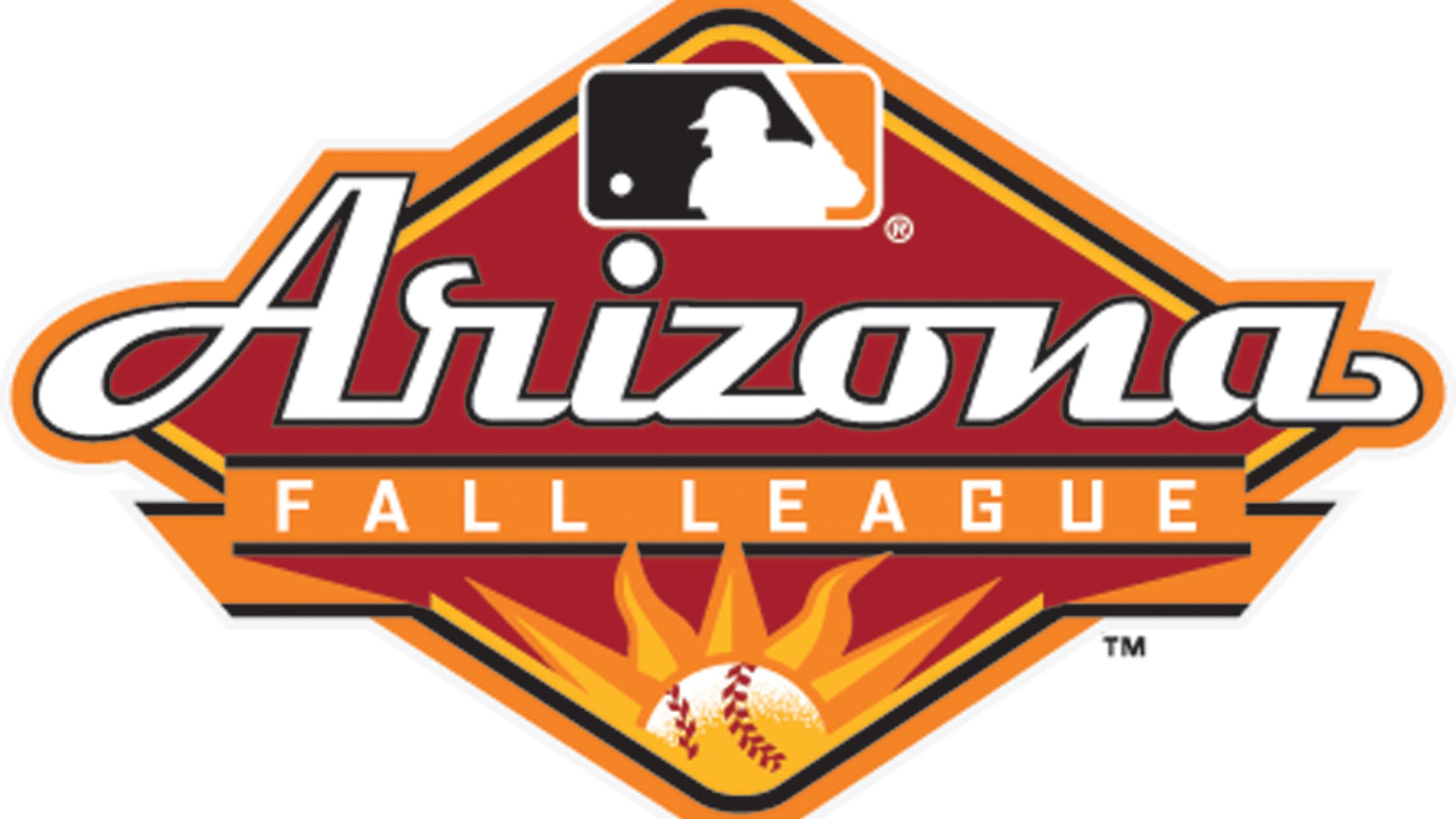 Here's a team-by-team breakdown of how all 30 teams' prospects fared in Arizona Fall League action on Friday:• Gameday: Mesa 8, Glendale 9 | Salt River 9, Peoria 2 | Surprise 3, Scottsdale 1 AL EastBlue Jays (Surprise) Vladimir Guerrero Jr., the No. 1 overall prospect, continues to rake. The
Here's a team-by-team breakdown of how all 30 teams' prospects fared in Arizona Fall League action on Friday:
• Gameday: Mesa 8, Glendale 9 | Salt River 9, Peoria 2 | Surprise 3, Scottsdale 1
AL East
Blue Jays (Surprise)
Vladimir Guerrero Jr., the No. 1 overall prospect, continues to rake. The 19-year-old went 2-for-4 with an RBI and is hitting .467 in the AFL. Cavan Biggio (Blue Jays No. 9) hit his first homer of the Fall as part of a 1-for-3 afternoon at the plate. Santiago Espinal (No. 22) drew a walk and went 1-for-4 at the plate.
Orioles (Glendale)
Steve Wilkerson went 1-for-5 and is 4-for-9 over his past two games. Tyler Erwin gave up two runs on four hits in 1 2/3 innings. Tyler Flaa threw well as he spun two scoreless innings in relief. Tanner Chleborad gave up two hits and walked two in two scoreless innings.
Rays (Peoria)
Rays No. 9 prospectLucius Fox hit leadoff and went 1-for-5 with a strikeout in Peoria's 9-2 loss to Salt River. He's hitting .333 with a .855 OPS in the AFL. Left fielder Joe McCarthy (No. 17) went 1-for-3 with an RBI and a strikeout. Left-hander Matt Krook was saddled with the loss after giving up three earned runs, including a two-run homer to Dominic Miroglio in the second inning, while righty Brandon Lawson gave up a game-high four earned runs on four hits and a walk in 1 1/3 frames while the game was still close. Lefty Dalton pitched a perfect ninth inning with three strikeouts.
Red Sox (Mesa)
Esteban Quiroz drew three walks, but when he got a pitch to hit, he made it count. Quiroz went 1-for-1 with a double and three RBIs.
Yankees (Glendale)
Jordan Foley gave up five runs over two innings for the second time in as many starts. Matt Wivinis struck out two over two scoreless innings and lowered his ERA to 1.08.
AL Central
Indians (Glendale)
Indians No. 6 prospectYu Chang went 2-for-6 with a double and two RBIs and has multiple hits in five of his past six games.
Royals (Surprise)
Royals No. 26 prospect Scott Blewett continues to throw well. The right-hander yielded just one hit and struck out six over five innings. Arnaldo Hernandez followed Blewett on the mound and gave up one run in two innings. Grant Gavin issued one walk, but didn't give up a hit or a run in his inning of work. Walker Sheller then came on and picked up the save with a clean ninth. Nick Heath was 0-for-3 at the plate, but he did draw a walk and score a run. Meibrys Viloria went 0-for-3.
Tigers (Mesa)
No Tigers prospects played on Friday
Twins (Salt River)
Twins No. 18 prospect Travis Blankenhorn went 0-for-3 with a strikeout and a walk, but scored two of Salt River's nine runs. Plate discipline and making better contact have been areas of improvement he's tried to hone in the AFL this year. Right-hander Hector Lujan tossed one inning and gave up an earned run to bring his AFL ERA to 9.64, while lefty Devin Smeltzer tossed a scoreless inning and allowed one hit and righty Adam Bray pitched the ninth and gave up a hit and a strikeout. Jaylin Davis went 0-for-5 with a golden sombrero, striking out four times.
White Sox (Glendale)
White Sox No. 4 prospect Luis Robert went 2-for-6 at the plate and is hitting .300 in the fall. He's also 4-for-13 since returning from injury.
AL West
A's (Mesa)
A's No. 18 prospect Eli White went 1-for-5 and is now hitting .303. Skye Bolt (No. 30) went 0-for-5 with a trio of strikeouts. Jake Bray tossed 1 1/3 scoreless innings and has now held opponents scoreless in four of his five appearances. Calvin Coker was stuck with the loss after giving up one run in 1 2/3 innings.
Angels (Mesa)
Angels No. 12 prospectJesus Castillo got the start for Mesa and gave up one run over four innings. Ryan Clark followed Castillo on the mound, but didn't fare well as he gave up four runs in 1 2/3 innings. David MacKinnon went 1-for-4 and drew a pair of walks. Daniel Procopio walked two, but also struck out two in a scoreless inning. Brett Hanewich struggled on the mound as he walked two, gave up a hit and was charged with three runs in one inning.
Astros (Scottsdale)
Ronnie Dawson showed off some speed with a triple, his lone hit on the afternoon (1-for-3 with an RBI). Erasmo Pinales walked one and struck out one while spinning a scoreless frame. Drew Ferguson went 0-for-4.
Mariners (Peoria)
Second baseman Chris Mariscal went 1-for-3 with two strikeouts and a run scored while batting second for Peoria in its 9-2 loss to Salt River. Mariscal is hitting .526 with a 1.255 OPS in the AFL this year. Also on Friday, right fielder Ian Miller went 1-for-4 and grounded into a double play and first baseman Evan White (Mariners No. 2 prospect) went 1-for-4 with a pair of strikeouts. On the mound, right-hander Matt Walker surrendered a pair of earned runs on a hit and two walks.
Rangers (Surprise)
Rangers No. 2 prospect Julio Pablo Martinez's lone hit was a double. Martinez finished 1-for-3 and is hitting an even .300. Charles Leblanc went 1-for-3 to keep up his strong Fall League campaign and now is hitting .355.
NL East
Braves (Peoria)
Braves No. 6 prospect Cristian Pache went 0-for-3 while batting cleanup with a strikeout and walk in Peoria's 9-2 loss to Salt River. Designated hitter Braxton Davidson (No. 24) went 0-for-4 with two strikeouts.
Marlins (Salt River)
It was a big afternoon for Marlins prospects in Salt River's 9-2 win over Peoria. Bryson Brigman went 3-for-5 batting leadoff with an RBI and sun scored, Brian Miller went 0-for-3 but scored and drew a walk and Kyle Keller tossed a scoreless inning with two strikeouts and a hit and walk allowed.
Mets (Scottsdale)
Mets No. 1 prospect Andres Gimenez continues to struggle offensively. He went 0-for-4 and is hitting just .125. Peter Alonso (No. 2) went 0-for-3 but is still hitting .302. Stephen Nogosek (No. 24) gave up two hits and issued two walks, but he kept Surprise off the board over 1 2/3 innings. Matt Blackham gave up one run on one hit in 2/3 of an inning. Gerson Bautista struck out two over 1 2/3 innings.
Nationals (Salt River)
Jake Noll went 1-for-5 with a double and drove in two of Salt River's nine runs in its win over Peoria.
Phillies (Scottsdale)
Phillies No. 11 prospect Arquimedes Gamboa was 0-for-3. Darick Hall entered the game as a pinch-hitter and went 0-for-1.
NL Central
Brewers (Peoria)
No Brewers prospects played on Friday
Cardinals (Surprise)
Andy Young went 1-for-4, but has five hits over his past two games and is hitting .371.
Cubs (Mesa)
Cubs No. 6 prospect Nico Hoerner boosted his AFL average to .373 with a big 4-for-5 day at the plate. The 2018 first-round Draft pick is in the middle of a five-game winning streak that includes four multihit efforts. D.J. Wilson (No. 16) had a tough day at the plate and finished 0-for-6. Trent Giambrone (No. 29) went 3-for-6 with a double and has hits in four of the five games he's played and is hitting .435. P.J. Higgins went 0-for-5. Jhonny Pereda picked up two hits, including a double, and finished 2-for-5 with two RBIs.
Pirates (Surprise)
Pirates No. 16 prospect Will Craig saw his average dip to .262 after going 0-for-4.
Reds (Scottsdale)
Reds No. 3 prospect Taylor Trammell went 0-for-2 at the plate, but also drew a walk and scored a run. Alfredo Rodriguez (No. 23) saw his average dip to .222 after his 0-for-3 performance. Matt Kolozsvary went 1-for-2 with a walk. Austin Orewiler got stuck with the loss after giving up two runs in four innings.
NL West
D-backs (Salt River)
D-backs No. 30 prospect Dominic Miroglio went yard in the second inning of Mesa's 9-2 win with a two-run homer off Rays prospect Matt Krook. No. 4 prospect Pavin Smith went 1-for-4 with a run scored, a strikeout and walk.
Dodgers (Glendale)
Nolan Long gave up one run on one hit in 1 1/3 innings.
Giants (Scottsdale)
Matt Winn went 0-for-2.
Padres (Peoria)
Third baseman Hudson Potts (Padres No. 23 prospect) went 0-for-4 with four strikeouts, and on the mound, left-hander Travis Radke was arguably Peoria's best pitcher, tossing 3 2/3 scoreless innings with four strikeouts and just three hits allowed.
Rockies (Salt River)
Rockies No. 10 prospect Ryan Castellani picked up the win for the Rafters after tossing five innings and allowing just four baserunners while striking out seven. It was a major improvement from some of the struggles he's shown during the AFL, where he's posted a 6.08 ERA this year. No. 9 prospect Sam Hilliard went 3-for-5 with a double, two RBIs and two strikeouts.