Goldschmidt involved in scholarship program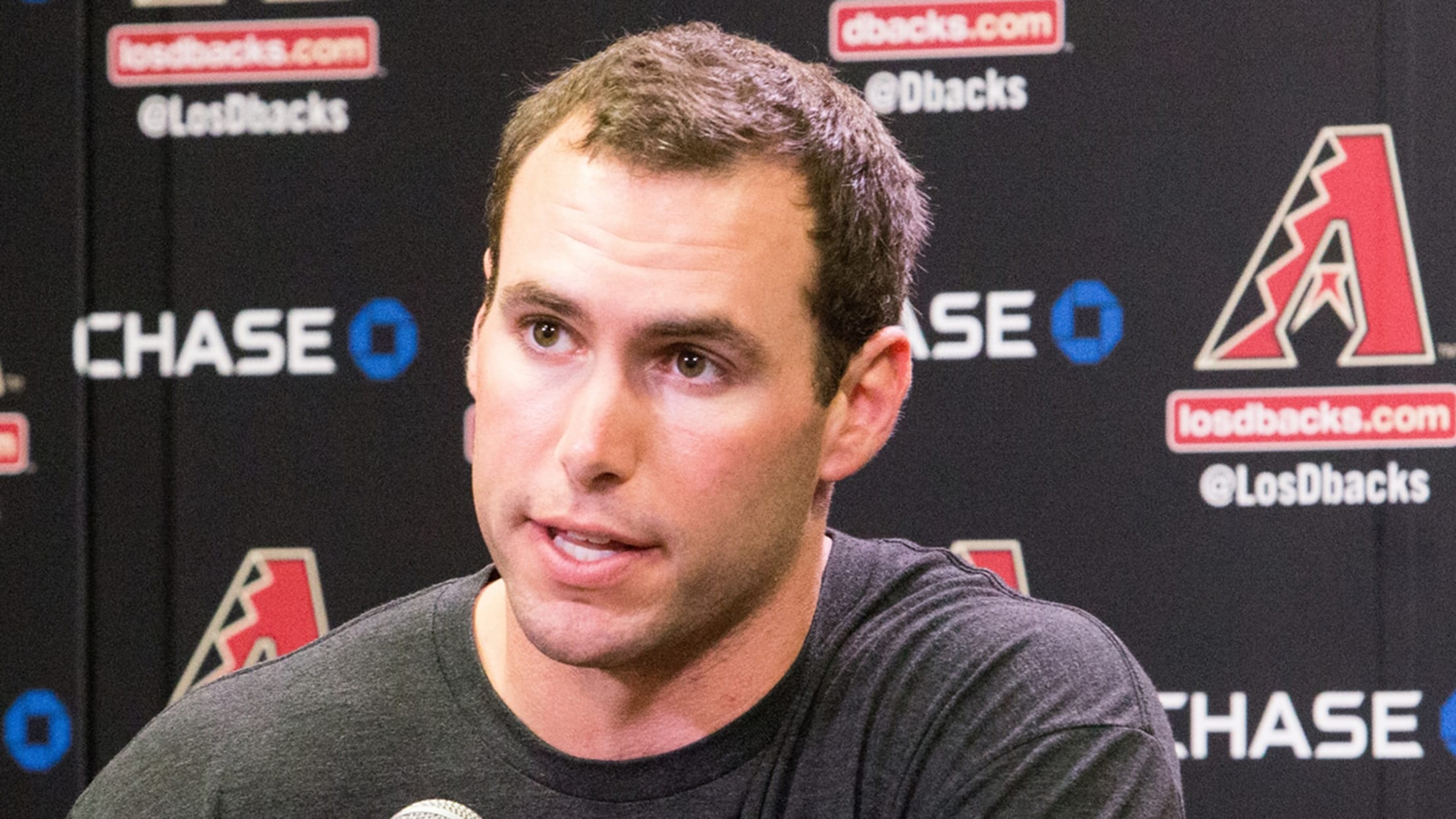 Paul Goldschmidt talks about his 'Teaming up for Education' scholarships with University of Phoenix on Tuesday. (Sarah Sachs/D-backs) (Sarah Sachs)
PHOENIX -- Paul Goldschmidt received his degree from the University of Phoenix in 2013, a couple years after he made his Major League debut. The D-backs' first baseman took online classes at the institution, earning his Bachelor of Science in Management.Goldschmidt now enjoys helping others receive the same opportunity he
PHOENIX -- Paul Goldschmidt received his degree from the University of Phoenix in 2013, a couple years after he made his Major League debut. The D-backs' first baseman took online classes at the institution, earning his Bachelor of Science in Management.
Goldschmidt now enjoys helping others receive the same opportunity he had. For the third consecutive year, Goldschmidt has partnered with the "Teaming up for Education" scholarship program, a partnership between the University of Phoenix and the Arizona Diamondbacks Foundation.
"That's what it's all about, trying to get people to finish up or start their college education," Goldschmidt said. "The biggest thing is just any opportunity to help really anyone at any age starting from pre-school all the way up now through college or even master's degrees. If we can help them or encourage them to continue their education or do well in school, I think that's only going to help."
The program has awarded 17 scholarships since it began in 2011. Seven of those recipients have already received degrees from the University of Phoenix. It will award five more scholarships this year.
Michael Carter was a recipient of the scholarship in 2015. As a former Minor League player in the Brewers' organization, Carter didn't finish the degree he started at the University of West Alabama before getting drafted in 1990.
"It's been a great opportunity for me, being a Minor League baseball player, you don't make a lot of money." said Carter, who hopes to complete his degree by late 2017/early 2018. "So when the opportunity for the scholarship became available, it was something that I jumped on right away."
The University of Phoenix accepts 150 qualified applications. Entries are still being accepted at phoenix.edu/dbacks until July 31 or until 150 have been received. The scholarship committee will determine this year's five recipients by Sept. 30.
Goldschmidt and his wife, Amy, meet with the selection committee after they have narrowed down the original pool to a group of finalists. Goldschmidt gives his opinion to the program which then helps people, such as Carter, have the opportunity to start or return to school.
"Just hearing [Carter] and just how excited he is to have that opportunity, it inspires me," Goldschmidt said. "Now I'm like, 'Man, could we give out some more scholarships?' It's awesome."
Jake Rill is a reporter for MLB.com based in Phoenix.