Astros' Kratz gets his '15 Series ring from KC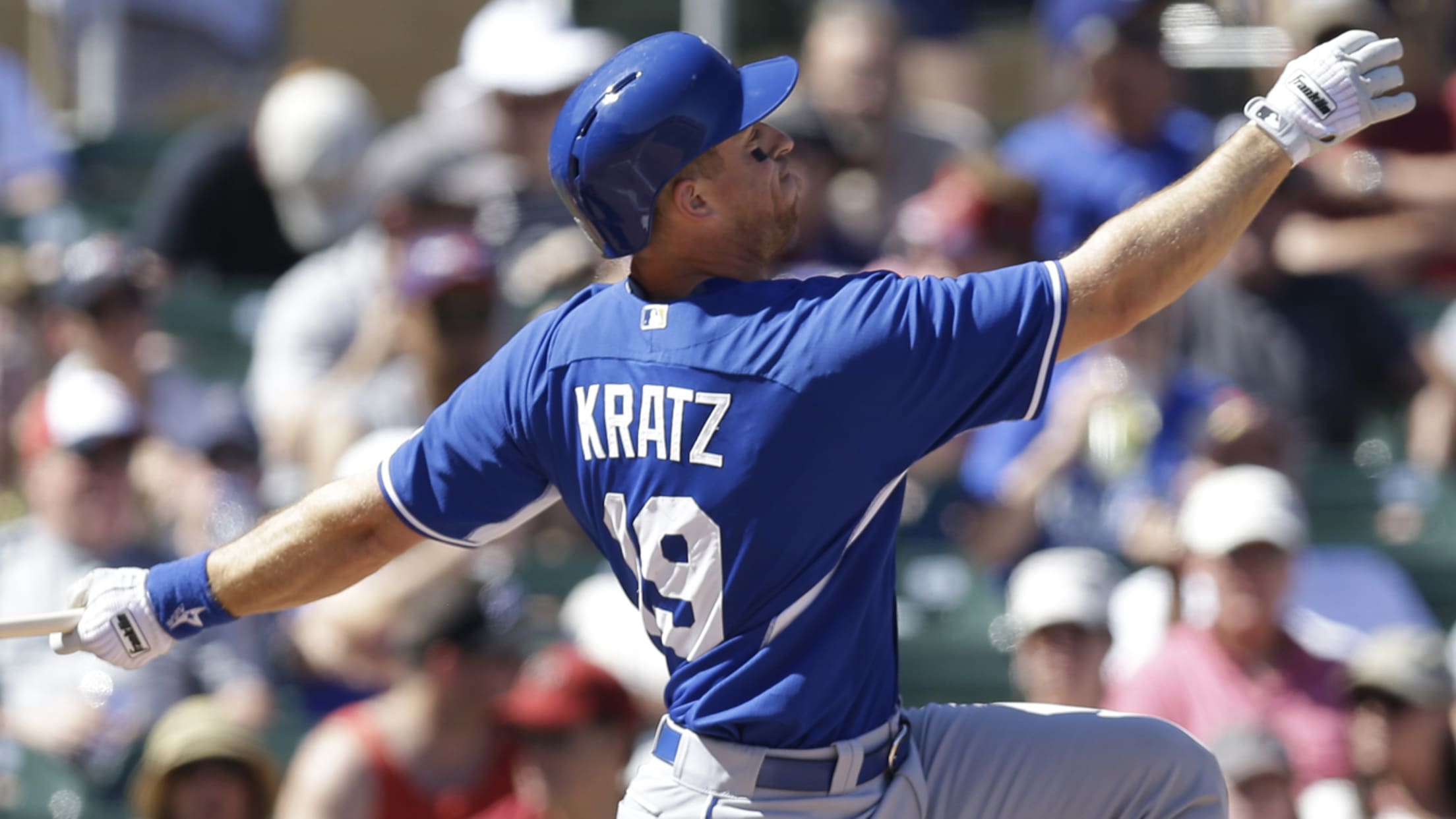 Astros catcher Erik Kratz received a 2015 World Series ring for his stint with the Royals. (AP)
HOUSTON -- Astros backup catcher Erik Kratz was presented with a Royals 2015 World Series ring on Tuesday by Kansas City manager Ned Yost. Kratz played in four games for the Royals last year and had just one RBI, but the Royals gave rings to any player who spent time
HOUSTON -- Astros backup catcher Erik Kratz was presented with a Royals 2015 World Series ring on Tuesday by Kansas City manager Ned Yost. Kratz played in four games for the Royals last year and had just one RBI, but the Royals gave rings to any player who spent time on their 25-man roster.
"It's an honor of a lifetime," Kratz said. "It's something as a kid you dream for."
The Royals also give Kratz one of the jerseys with gold stitching they wore during the first series of the season against the Mets.
"That just shows the class of the organization," he said.
Kratz, acquired by the Astros from the Padres at the end of spring after backup catcher Max Stassi had surgery to repair the hamate bone in his left hand, made the Royals' Opening Day roster last year and was designated for assignment in June before being claimed by the White Sox. He later signed with Seattle and the Phillies before joining the Padres in the offseason.
McHugh catches the prez
Astros pitcher Collin McHugh was in the right place at the right time Tuesday. McHugh was in the dugout prior to the game against the Royals when he was asked if he wanted to catch the ceremonial first pitch. When he learned it was going to be from Houston resident and former President George H.W. Bush, he jumped at the chance.
"They said, 'Hey grab a glove. You're going to catch the first pitch from the president,'" McHugh said. "I was like, 'Yes, please. Find me a glove.' I grabbed the closest one and ran out there."
Bush, 91, threw from his wheelchair right in front of home plate, and afterward wanted McHugh's signature on the ball.
"It's very cool," he said. "There's not too many presidents around anymore. To have a guy, a Texas icon like him, be here ... it was a thrill."
Biggio's sports bar opening next to ballpark
A news conference will be held Thursday morning in downtown Houston to announce a two-story sports bar that will debut in November carrying the name of Hall of Fame second baseman Craig Biggio. The bar, Biggio's, will open in November 2016 at the Marriott Marquis hotel, which is under construction next to Minute Maid Park.
"I'm pretty excited about it," Biggio said. "It's going to be a big day for us, so I'm really excited about working with the Marriott people. It's downtown. It's only two blocks from where I made a living over here, I'm excited about it."
Biggio's will pay homage to the Astros legend by showcasing some of his memorabilia as well as offering patrons giant flat screen TVs to watch Astros games, a large craft beer selection including many from Houston's best breweries and a selection of menu items.
"I don't do a lot of these things, as you know," Biggio said. "There's certain things that get me excited, like this because I love the fans. That's what it's all about."