Astros' bats silenced by Rays in Game 1 loss
Jose Altuve turned on the 10th pitch of the game thrown by Rays starter Blake Snell on Sunday night and launched a home run over the left-field wall at Petco Park, appearing to set the stage for perhaps another big night from the slugging Astros offense. The remaining eight innings
Jose Altuve turned on the 10th pitch of the game thrown by Rays starter Blake Snell on Sunday night and launched a home run over the left-field wall at Petco Park, appearing to set the stage for perhaps another big night from the slugging Astros offense.
The remaining eight innings proved to be an exercise in frustration from missed opportunities -- something the Astros experienced all too often during the regular season. Instead of the high-octane offense that scored 33 runs in four games in their American League Division Series win over the A's, the Astros were stifled by five Rays pitchers in a 2-1 loss in Game 1 of the AL Championship Series.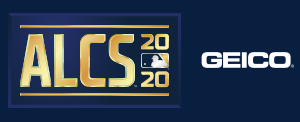 In postseason history, teams winning Game 1 of any best-of-seven series have gone on to win the series 114 of 179 times (64 percent).
"It's disappointing," Astros manager Dusty Baker said. "We hit some balls good. Opportunity's the name of the game. If you keep getting opportunities, sooner or later you're going to come through. If you don't get an opportunity, you don't have a chance. We had a heck of a chance tonight, and they just got away."
The Astros went 2-for-8 with runners in scoring position and stranded 10 on base. That was a far cry from the explosive offense that bashed 12 home runs in the ALDS against the A's at Dodger Stadium. Still, of the 13 balls hit at 95 mph or harder on Sunday, nine were by the Astros, including two of the four outs made by leadoff hitter George Springer.
"Give the Astros credit for what they did," Rays manager Kevin Cash said. "They got the first-inning home run and drove [Snell's] pitch count up to like 29 or 30 pitches, and you knew right there it was going to be a battle. A good lineup like the Astros isn't going to allow him to reset his pitch count, but he limited damage remarkably well."
Astros third baseman Alex Bregman, who went 2-for-4, was encouraged by the at-bats. He had a fourth-inning single with an exit velocity of 108.8 mph that was the hardest-hit ball of the game. Houston also made Tampa Bay's pitchers work by getting to nine full counts -- their most in the playoffs this year.
"We were hitting the ball hard, hitting line drives," Bregman said. "We didn't punch out a lot [five times]. I thought the at-bats were awesome. We just didn't get that big hit tonight. That's baseball. If we keep putting up those good at-bats, I like our chances."
The Astros stranded the bases loaded in the fourth when Martín Maldonado filed out. But nothing stung as much for Houston as how the Rays escaped the eighth. With the bases loaded and one out, reliever Diego Castillo needed one pitch to get struggling Yuli Gurriel to bounce into an inning-ending double play. That dropped Gurriel to 2-for-25 in the postseason.
• TB's happy place, Astros' G1 missed chance
"The law of averages is on his side," Baker said. "This guy's too good a hitter not to. Everybody in the dugout knew he was going to at least get a sacrifice fly or a big base hit. It's driving him crazy, because he's not used to struggling like this. We just got to keep confident in Yuli that tomorrow will be another day for him and for us."
Astros pitcher Framber Valdez was solid while holding the Rays to two runs and four hits in six innings. He struck out eight batters, including the first three he faced in an 11-pitch first inning, and gave up a solo homer to Randy Arozarena in the fourth. A two-out RBI single by nine-hole hitter Mike Zunino put the Rays ahead, 2-1, in the fifth.
• Even in loss, Valdez reminds of ace status
"I felt that the Rays' batters were really decisive with their game plan tonight," Valdez said. "They were all-in when they decided to swing, and I saw that and was able to make some adjustments. And when they did have some success against me, it's because they executed their game plan. They have a bat in their hand, as well, and they have an opportunity to do damage sometimes."
The one-run loss was the Astros' first one-run game of the playoffs and was reminiscent of a regular season in which they plodded during the second half of their 60-game schedule without scoring many runs. Houston went 10-14 in one-run games in the regular season, and Baker would prefer not to see another.
"It hurts to lose these one-run games," he said. "They're good in one-run games, but I just [hoped] that [we were] going to pull it out."