All he does is hit LCS HRs: Altuve sets record
The Astros may have been in a different ballpark, facing a new opponent, but that didn't prevent Jose Altuve from picking up right where he left off. After punctuating his hot American League Division Series campaign with a solo homer against the A's on Thursday, Altuve launched a first-inning, 388-foot
The Astros may have been in a different ballpark, facing a new opponent, but that didn't prevent Jose Altuve from picking up right where he left off.
After punctuating his hot American League Division Series campaign with a solo homer against the A's on Thursday, Altuve launched a first-inning, 388-foot long ball off Rays starter Blake Snell to get the Astros on the board first on Sunday night. But it wasn't enough to spark the rest of the offense, as Tampa Bay took a 2-1 victory in Game 1 of the AL Championship Series.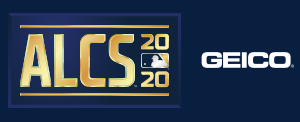 Altuve has now hit 16 career postseason home runs, which is four behind Derek Jeter for the most by a middle infielder and six more than any other second baseman (Chase Utley ranks second with 10). The 30-year-old's five career ALCS home runs are also more than any other second baseman in LCS history (Dustin Pedroia, Robinson Cano and Daniel Murphy have all hit four).
Altuve also moved into sole possession of second place on the Astros' playoff home run leaderboard, passing Carlos Correa (15). Only George Springer (17) has hit more.
The second baseman's blast over the left-center-field wall came on a 96.3 mph heater and gave the Astros an early 1-0 lead. First-inning runs off Snell have been difficult to come by, as the southpaw hadn't given up a first-inning homer since June 19, 2019.
Houston's offense was red-hot entering the ALCS, scoring 33 runs with 12 homers in its four-game ALDS victory over Oakland, but the team wasn't able to secure a timely hit to beat the Rays in Game 1. Altuve hit .400 with a 1.326 OPS in four games during the ALDS, and he was one of just two Astros hitters (along with Alex Bregman) to record a multi-hit game on Sunday.
"I thought our at-bats were awesome today," Bregman said. "Just didn't get that one big hit. But, I mean, I was extremely happy with our team's at-bats all day today, and it's very encouraging to see."