Offseason checklist: Astros' needs and moves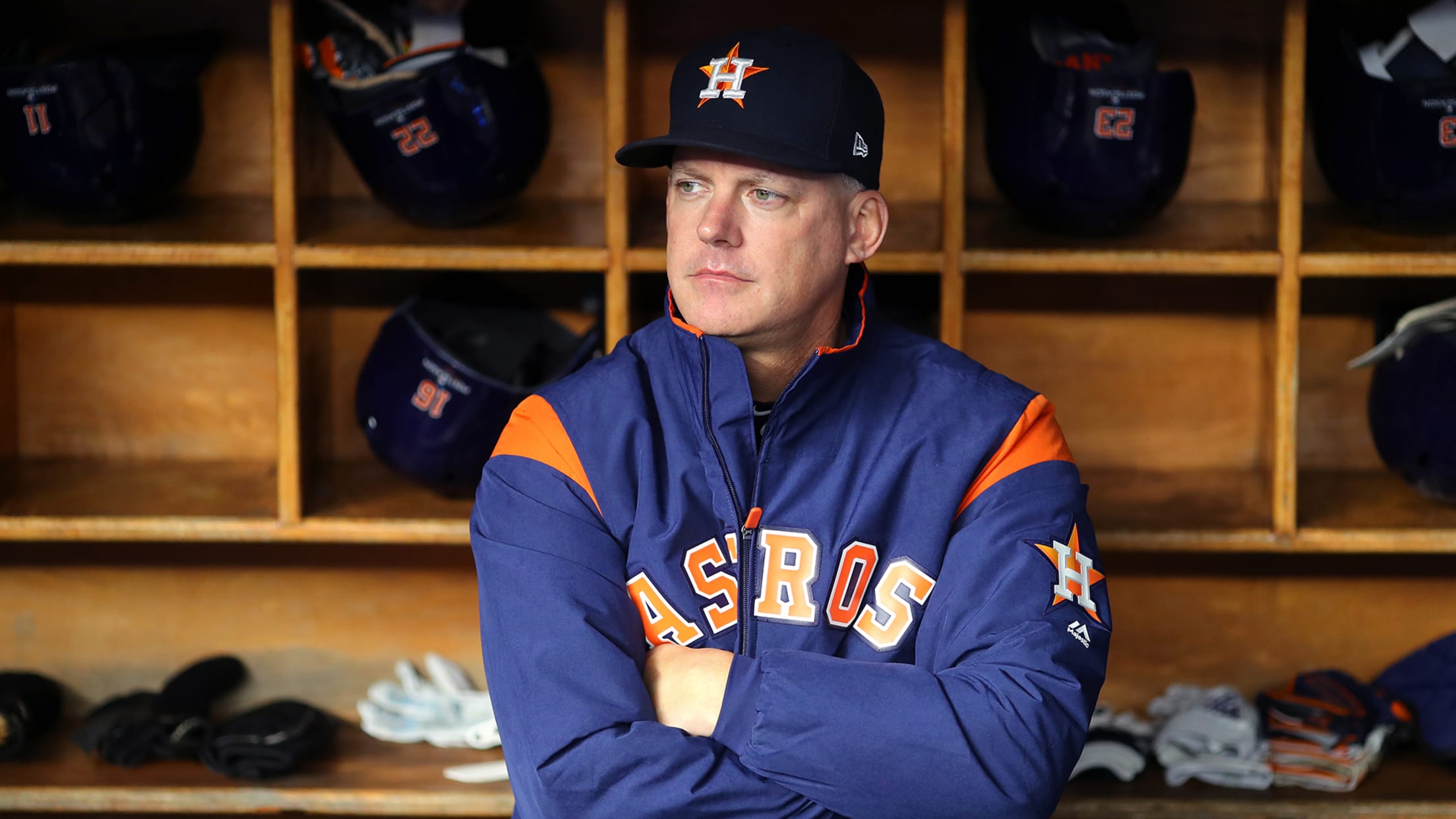 HOUSTON -- The Astros took their season to the limit, losing to the Nationals in Game 7 of the World Series. They were eight outs away from winning their second championship in three years but instead will spend the winter retooling to make another run in 2020. Coming off a
HOUSTON -- The Astros took their season to the limit, losing to the Nationals in Game 7 of the World Series. They were eight outs away from winning their second championship in three years but instead will spend the winter retooling to make another run in 2020.
Coming off a club-record 107-win regular season, the Astros figure to be right back in the mix to contend next year with most of their key position players returning, as well as ace pitchers Justin Verlander and Zack Greinke. The biggest storyline of the offseason will be free agent pitcher Gerrit Cole, who is highly coveted as a free agent after turning down the Astros' $17.8 million qualifying offer.
So what are the Astros' biggest needs entering 2020, and what moves have they made to address them? MLB.com is keeping track here. As the offseason continues, be sure to check back for updates.
BIGGEST NEEDS
Starting pitching
A pair of former Cy Young winners return in Verlander and Greinke, and Lance McCullers Jr. is set to come back after missing all of 2019 following Tommy John surgery. Beyond that, the rotation has holes. Will the Astros' top prospect per MLB Pipeline, RHP Forrest Whitley, finally be able to contribute? Are Jose Urquidy, Francis Martes, Rogelio Armenteros or Framber Valdez ready to step up as members of the rotation? Astros president of baseball operations and general manager Jeff Luhnow said the club might add two starters to protect them from being short a starter, like they were in the playoffs this year.
Relief pitching
The only relief pitchers guaranteed to return are 2019 All-Star Ryan Pressly, whose second half was derailed by knee surgery, closer Roberto Osuna, Josh James, Brad Peacock, Joe Biagini and Bryan Abreu. Steady Will Harris is a free agent, along with Joe Smith, Héctor Rondón and Collin McHugh. Biagini and Chris Devenski are back, as well, and the Astros will try to add some veteran bullpen help, which could mean re-signing Smith and Harris, and perhaps even adding a lefty. They'll give a look to 24-year-old Blake Taylor, who was acquired from the Mets in the Jake Marisnick deal.
Catching
Both of Houston's primary catchers -- Robinson Chirinos and Martín Maldonado -- are free agents. The Astros addressed their lack of depth by signing Dustin Garneau, which still leaves them in the market for a starter. Garrett Stubbs made his debut last year and figures to be in the mix for more playing time. Still, the Astros need a veteran backstop to handle a veteran pitching staff. Anyone up for a Jason Castro reunion?
MOVES MADE
Oct. 31: Eight players hit free agency
Chirinos, Cole, Harris, Maldonado, McHugh, Rondón, Smith and Wade Miley became free agents.
Nov. 4: Qualifying offer to Cole, Devenski option rejected, Emanuel added
The Astros gave a $17.8 million qualifying offer to Cole, who rejected it on Nov. 14. In addition, left-handed pitcher Kent Emanuel was added to their 40-man roster, McCullers Jr. was reinstated from the 60-day injured list and the club declined the 2020 option on Chris Devenski, who remains with the team as an arbitration-eligible player. Emanuel would have been a Minor League free agent had he not been added to the roster.
Nov. 18: Gurriel renegotiates contract
First baseman Yuli Gurriel agreed to a contract for 2020 worth $8.3 million, up from the original $8 million, with an opportunity to earn $250,000 more in bonuses. As was determined when he signed his original five-year, $47.5-million deal in 2016, he will become a free agent after the 2020 season.
Nov. 26: Astros sign Garneau
Garneau, 32, appeared in 35 games last season, while splitting his time between the Angels and Athletics. He hit .244 with five doubles, three home runs, 14 RBIs and a .350 on-base percentage in 27 starts. One of his homers came off Cole in July.
Dec. 2: Sanchez non-tendered
The Astros elected to non-tender right-handed starter Aaron Sanchez, making him a free agent. Sanchez made only four starts following his trade from the Blue Jays and then had surgery to repair a torn capsule in his right shoulder, putting him out until the middle of next season.
Dec. 5: Marisnick traded for prospects
The Astros addressed their surplus in the outfield by dealing veteran outfielder Jake Marisnick to the Mets in exchange for a pair of Minor Leaguers, a move which likely frees up Myles Straw to assume Marisnick's role of backup outfielder who brings plus defense and speed. The Astros acquired 24-year-old left-handed pitcher Blake Taylor and 19-year-old outfielder Kenedy Corona from the Mets, with Taylor seemingly set to complete for a spot in the bullpen next year.