Astros to retain coaching staff for 2017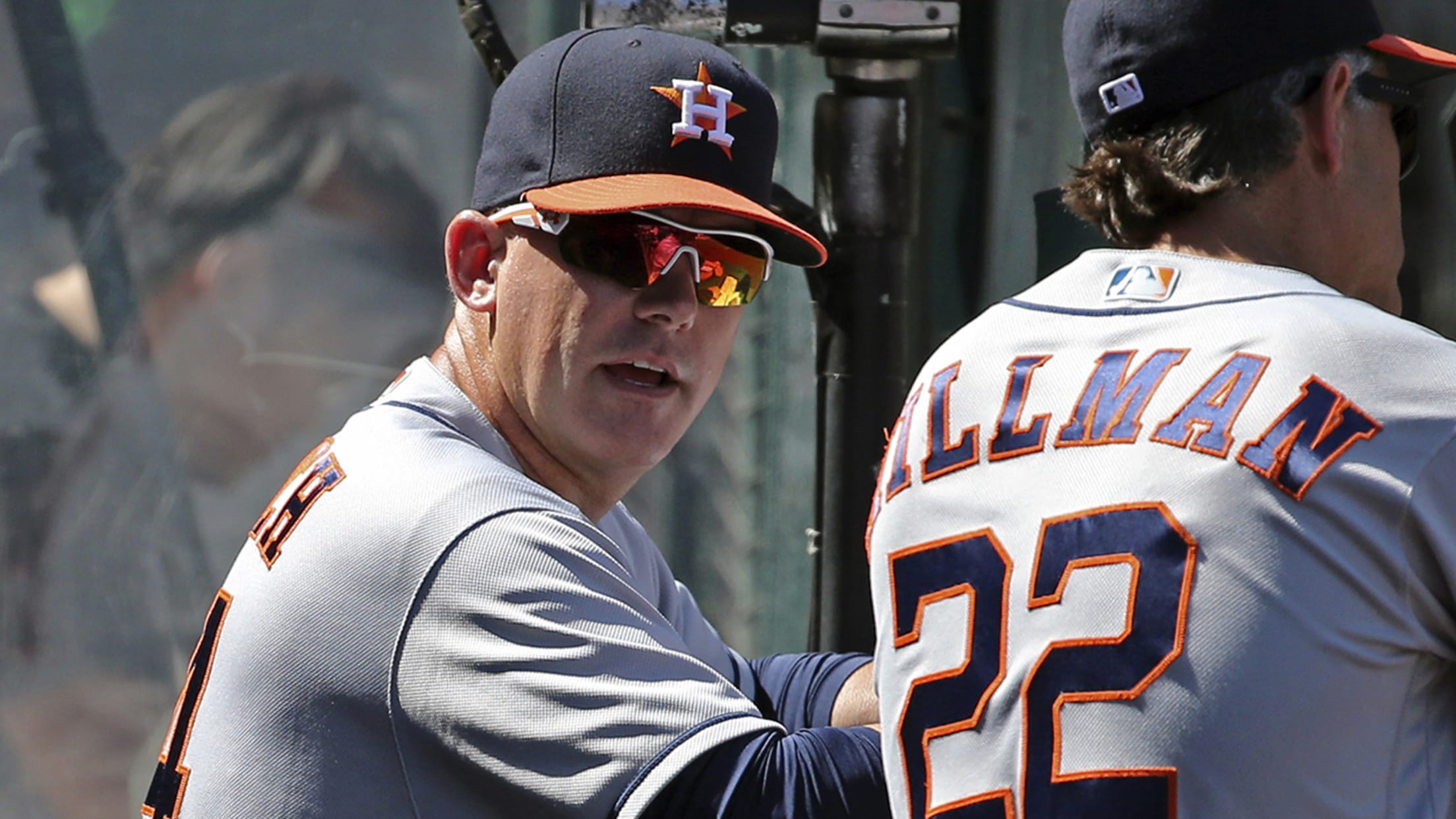 A.J. Hinch will begin his third year as manager of the Astros in 2017. (AP) (Reed Saxon/AP)
HOUSTON -- Coming off an 84-78 campaign in which the Astros narrowly missed the postseason, general manager Jeff Luhnow announced at the club's end-of-season press conference on Monday afternoon that the entire Astros coaching staff will return in 2017.The staff includes manager A.J. Hinch, pitching coach Brent Strom, hitting coach
HOUSTON -- Coming off an 84-78 campaign in which the Astros narrowly missed the postseason, general manager Jeff Luhnow announced at the club's end-of-season press conference on Monday afternoon that the entire Astros coaching staff will return in 2017.
The staff includes manager A.J. Hinch, pitching coach Brent Strom, hitting coach Dave Hudgens, bench coach Trey Hillman, first-base coach Rich Dauer, third-base coach Gary Pettis, bullpen coach Craig Bjornson and assistant hitting coach Alonzo Powell.
"I'm excited about the staff we have here," Luhnow said. "I think they did a tremendous job this year. We had to face a lot of adversity. The staff kept the team focused and driving toward the goal."
The Astros got off to a rough start to the 2016 campaign, going 7-17 during the month of April, but they strung together winning records in May (17-12), June (18-8), July (13-12) and August (16-13) before narrowly missing the postseason after a 13-16 September and October.
"We didn't accomplish our goal this year, which was to get back to the postseason and do some real damage in October," Luhnow said, "but I think our staff did a terrific job, and I'm glad they're all going to be back supporting us next year."
Jordan Ray is a reporter for MLB.com based in Houston.