Orioles announce Opening Day roster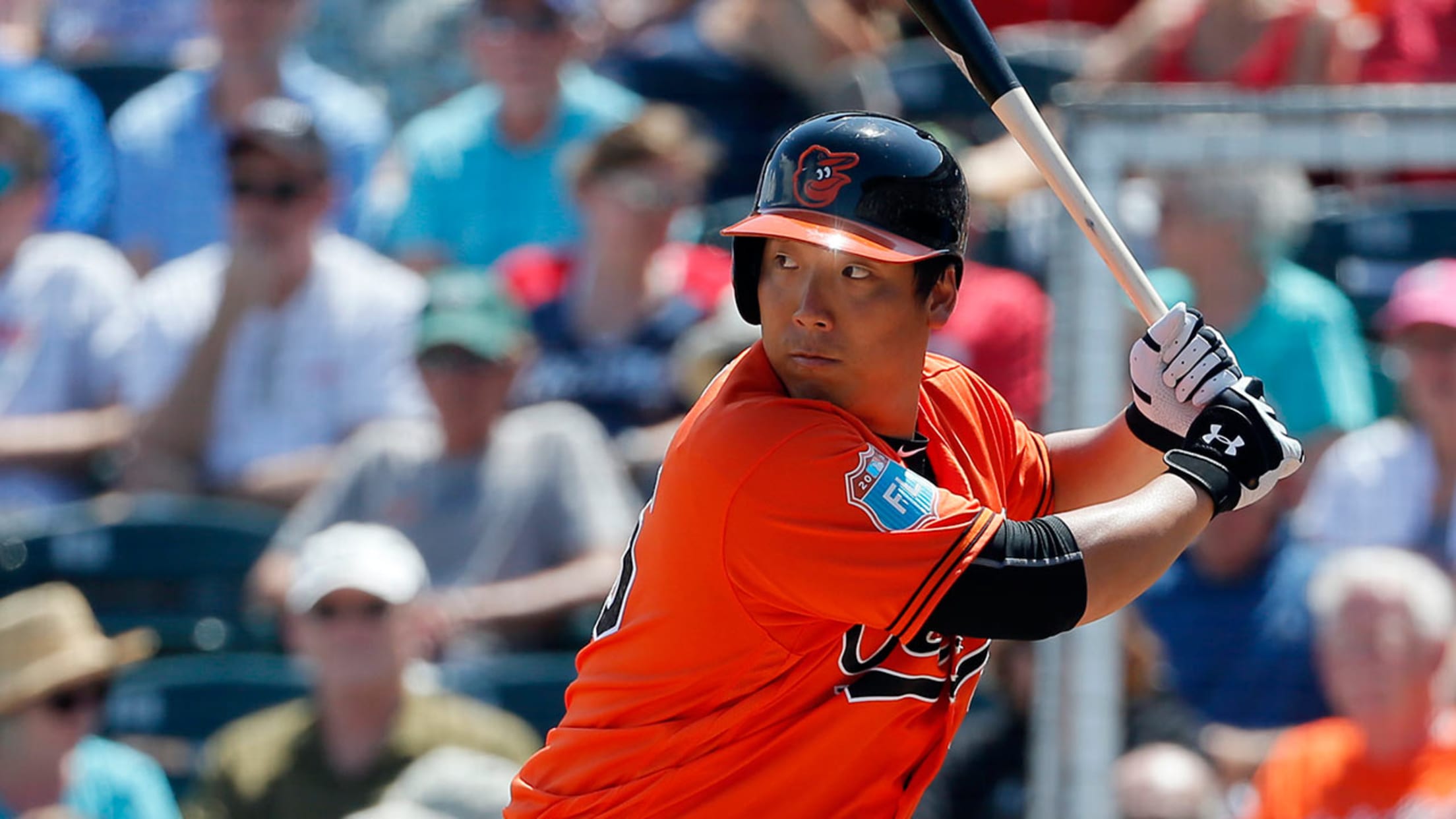 Hyun Soo Kim secured one of the final two outfield spots on the Orioles' 25-man roster. (AP)
BALTIMORE -- The Orioles finalized their Opening Day roster on Sunday afternoon with the final outfield spots going to Hyun Soo Kim and Nolan Reimold, while odd man out Xavier Avery was reassigned and will play center field at Triple-A."I like where we are. We are ready to go," manager
BALTIMORE -- The Orioles finalized their Opening Day roster on Sunday afternoon with the final outfield spots going to Hyun Soo Kim and Nolan Reimold, while odd man out Xavier Avery was reassigned and will play center field at Triple-A.
"I like where we are. We are ready to go," manager Buck Showalter said of the final 25, including Kim. "We will turn our attention to the competition. We've been preparing, in the process of preparing for the competition. Now, the competition is here. And the competition will not be ourselves."
Sunday's news, which also saw Brian Matusz, Kevin Gausman and Jimmy Paredes go on the disabled list, didn't come as a big shock. While Avery had an impressive spring, Kim declined the team's wishes to send him to Triple-A, forcing his way on the roster despite a lackluster Grapefruit League campaign.
• Kim not concerned after declining Minors assignment
"These are all management issues," said executive vice president of baseball operations Dan Duquette -- who went on record last week saying Kim wouldn't make the team -- of the potential awkward situation the O's are now in. "There's also player decisions that enter into it. But at the end of the day we have 24 other players on the team and the 24 other players are going to do everything they can to have the best team that we can have here, and I'm sure Kim will do the same."
Showalter planned on giving his players the starting lineup prior to leaving Sunday night and is still thinking over a few small things, like whether Rule 5 Draft pick Joey Rickard should hit leadoff.
"That's one of the things I want to think through a little bit. There's some advantages, disadvantages. I think we all understand what that spotlight is like," Showalter said of Rickard, who was the feel-good story of Spring Training and earned the starting job. "If you ever feel challenged by a day, I've seen his face twice down the hall and it's fun to look at. I'm living through him. That's pretty cool. Fun to watch him."
All three of the DL stints are retroactive to March 25 and could be eligible to return as early as April 10. The O's are hoping that's the case with Matusz (low back), while Gausman (right shoulder tendinitis) is targeting April 19.
Baltimore opens its season on Monday at 3 p.m. ET against the Twins, with righty Chris Tillman getting the ball. Both Vance Worley and Tyler Wilson will be in the bullpen for the first two games and the team will decide on a fifth starter for April 9 after that.