Freight Train helps Beat the Streak leader hit 45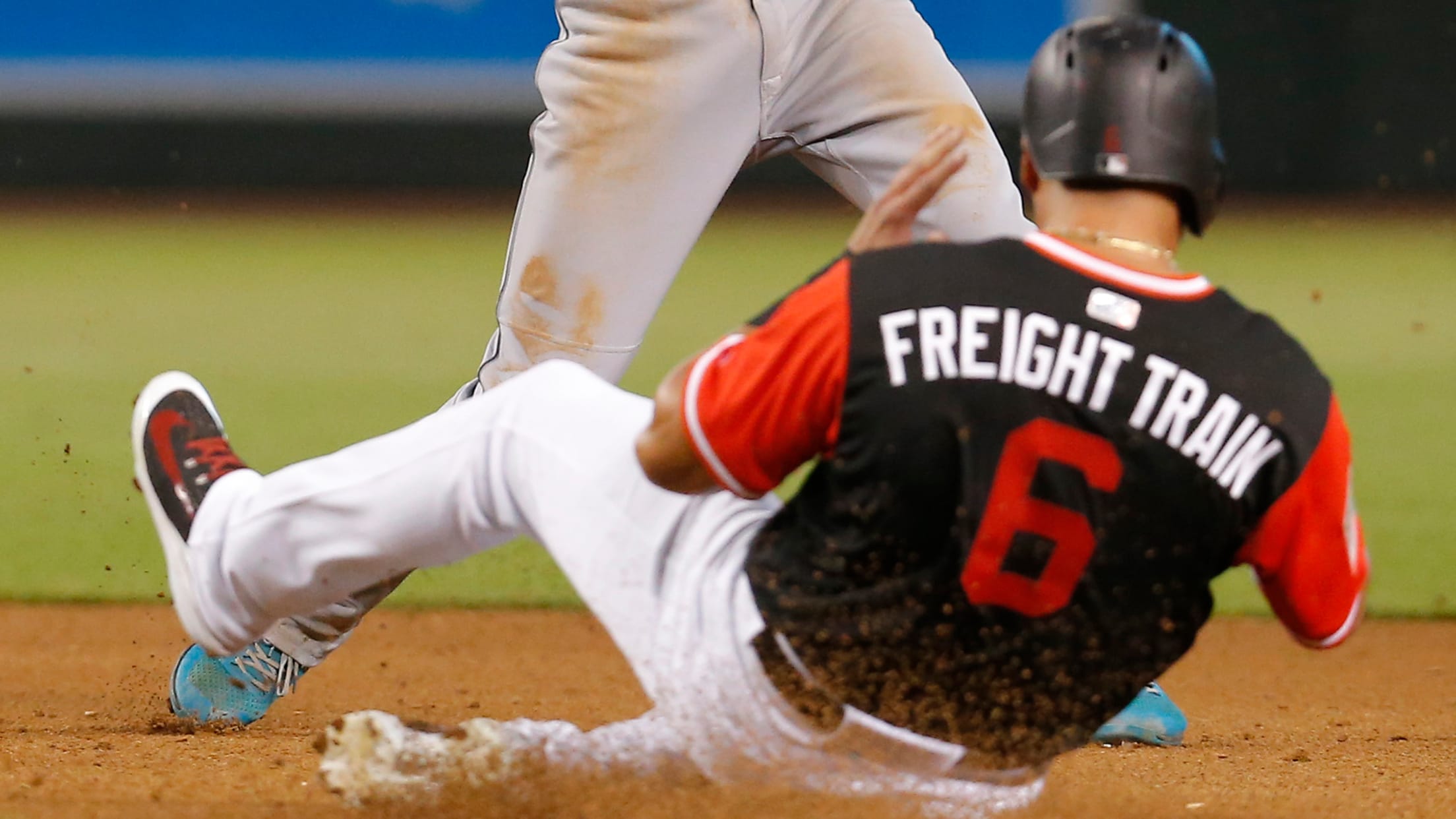 Jimmy Dixon's dream of becoming the first winner of MLB.com's Beat the Streak challenge -- and of taking home a cool $5.6 million -- came more into focus Friday. Dixon selected red-hot D-backs outfielder David Peralta (Freight Train), who singled in the fourth inning against the Mariners to extend Dixon's
Jimmy Dixon's dream of becoming the first winner of MLB.com's Beat the Streak challenge -- and of taking home a cool $5.6 million -- came more into focus Friday. Dixon selected red-hot D-backs outfielder David Peralta (Freight Train), who singled in the fourth inning against the Mariners to extend Dixon's streak to 45 games.
The BTS grand prize remains unclaimed since the contest began 18 seasons ago, as no one has surpassed 51 games in their quest to top Hall of Famer Joe DiMaggio's famous 56-game hitting streak from 1941. The challenge for Dixon and other players is formidable, but the rules are straightforward. Each user must correctly choose a batter or two each day to record a base hit in a game. The user has to repeat the process 57 consecutive times to take home $5.6 million, but there are other ways to earn prizes, too.
:: Players' Weekend presented by Valspar Stain ::
Should Dixon fall short of the grand prize, he has a chance to claim the $10,000 consolation prize given to the player with the longest streak. That is, of course, contingent upon nobody breaking DiMaggio's mark. Additionally, the BTS game makers hand out millions of other prizes for streaks as small as five.
• Play Beat the Streak
Dixon, a student at Arizona State University, went local by picking Peralta amid a stretch in which the outfielder entered Friday batting .426 in the month of August. Picking hitters from the first-place D-backs has served Dixon well so far.
"My favorite player is Paul Goldschmidt," said Dixon, who began playing BTS for the first time this year. "My favorite baseball memory was having the opportunity to get a tour of Chase Field after attending one of the D-backs' camps."
If Dixon were to reach the so-far-unreachable figure of 57 consecutive games in BTS, what would he do with the grand prize?
"If I did end up winning the money, I would help out my family and friends with anything major they need, and then plan to invest some into a charity and save the rest," he said.
You can follow along in Dixon's quest here.