These are the best masks in baseball history
It's like 'Mission Impossible' in here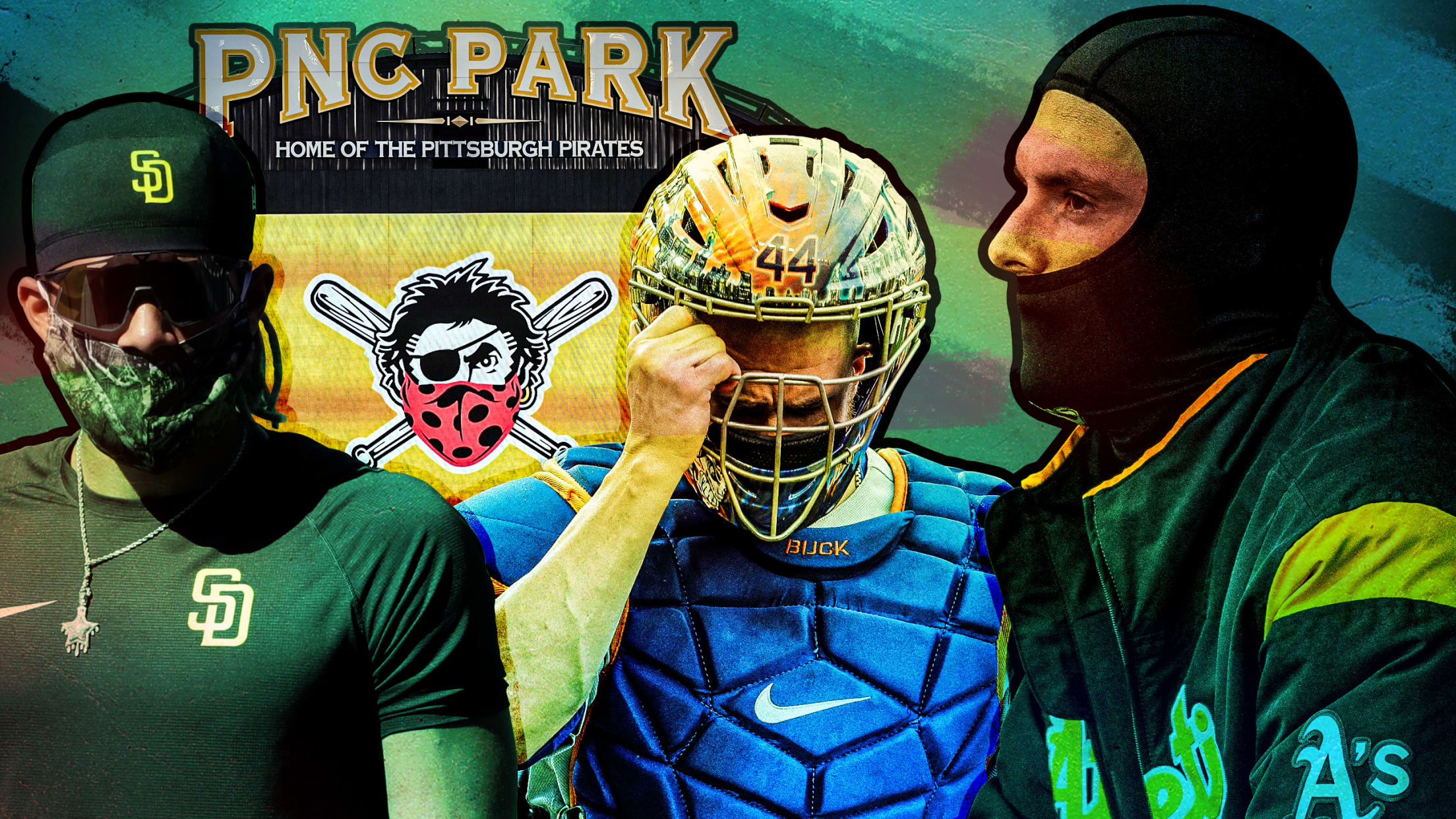 (Tom Forget / MLB.com)
With masks being recognized as the simplest and best way to prevent the spread of coronavirus, ballplayers have arrived at Summer Camp looking a lot like your neighbors do while waiting in line at the grocery or out for an evening walk. Some players and coaches will even be wearing
With masks being recognized as the simplest and best way to prevent the spread of coronavirus, ballplayers have arrived at Summer Camp looking a lot like your neighbors do while waiting in line at the grocery or out for an evening walk. Some players and coaches will even be wearing their masks on the field and during games, and stars like Cody Bellinger know you should do the same:
NL MVP Cody Bellinger wears a mask (and practices good dental hygiene).

Be like the NL MVP. pic.twitter.com/0pA7sxefqT

— Cut4 (@Cut4) July 10, 2020
They're also turning them into some killer fashion statements. Fernando Tatis Jr. has shown how good it can look when you match your face mask to your headband: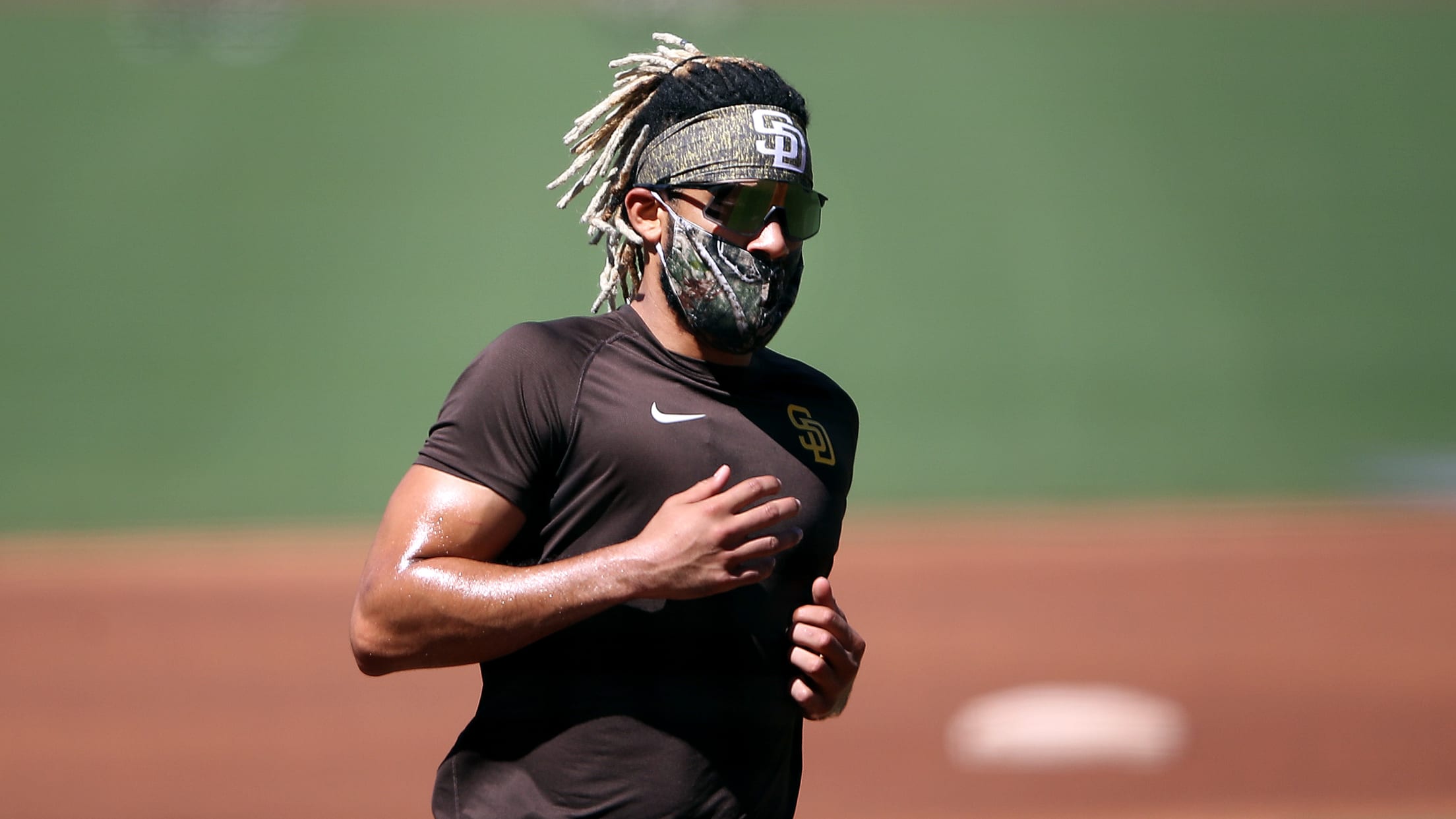 White Sox ace Lucas Giolito showed off how you can be cool and responsible. Just because you're in a mask doesn't mean you can't show some skin: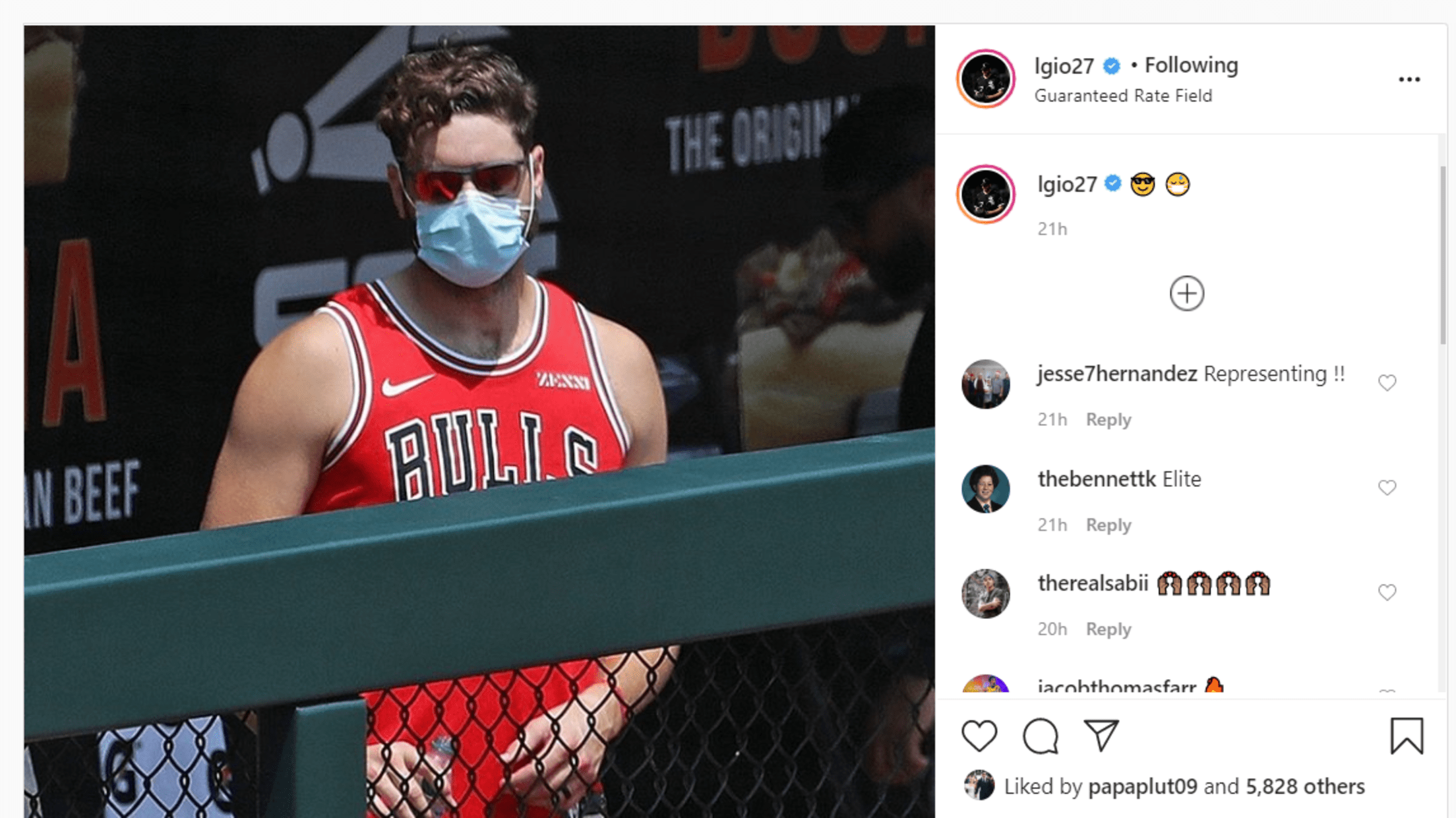 The A's even decided to have some fun and pranked Mike Fiers with masks commemorating his absolutely terrible cat tail beard that he wore for a game last year:
Who wore it better? #CampColiseum pic.twitter.com/eMmUPeLso5

— Oakland A's (@Athletics) July 8, 2020
But this is not the first time we've seen masks on the ballfield. When baseball was played in 1918-19 during the flu pandemic, plenty of players wore face coverings, too:
New @SABRGames: During the middle of a global pandemic, a baseball game was played in 1919 with everyone in attendance wearing a flu mask — even the canine mascot. Here's the story behind these photos, by @buckweaver: https://t.co/muFenZu6s2 #SABR pic.twitter.com/uHw1paGTRn

— SABR (@sabr) June 18, 2020
While these masks are the most important ones that players have worn, they are far from the first to have been donned on the ballfield. Since we're going to be seeing plenty of facemasks around the sport and in our daily lives, we thought it was time to take a silly look at eight of the best masks that players have worn -- in a (mostly) chronological order.
1. The terrifying facemask
After breaking his jaw in a home plate collision against the Mets earlier in the season, Dave Parker showed up to play the Padres on July 16, 1978, looking every bit like the killer from a slasher film. In fact, it's surprising that we haven't seen one of the "Jason" movies featuring this:
.@JoelEmbiid's mask is cool and all, but it's nothing compared to Dave Parker's. https://t.co/YUS4LvngH3 pic.twitter.com/98UztRbvLh

— Cut4 (@Cut4) April 20, 2018
Unfortunately, Parker changed masks after only one game -- and oddly enough, it was not because children screamed in fright.
"We painted one side yellow, one side black. I'd put it on and then put my helmet on over it. The first time I wore it in batting practice, I was hitting balls in the second tier, third tier, so I used it in that first game," Parker said. "But I found it kind of prevented me from seeing some of the pitches because of the way it was constructed, so we had to try something else."
That led to these football-inspired takes. Cool, but not nearly as intimidating:
Dave Parker experimented w/ 3 different protective mask styles in 1978 (not '79, as tweeted earlier). pic.twitter.com/pR4BTk08lZ

— Paul Lukas (@UniWatch) April 19, 2016
2. The reusable grocery bags
Fans have often let the players know they're unhappy with their team by donning paper bags over their heads. Still, it's rare to see the players do it, too. That's what happened when the Rangers' Larry Parrish and Doc Medich put on the leftover bags that fans had brought to protest the team's 11-26 start to the 1982 season.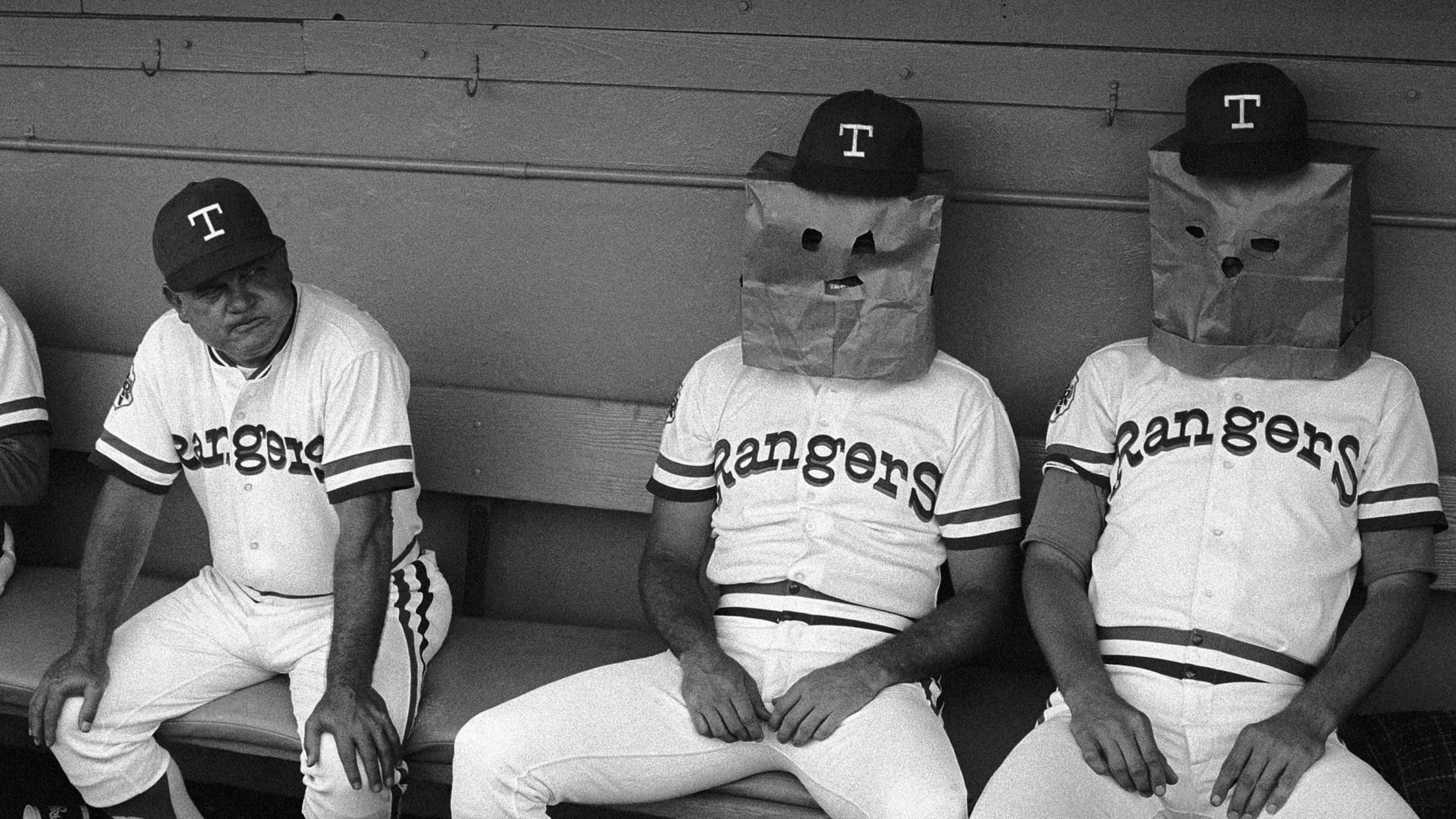 3. The Halloween masks
When it comes to October baseball, players' minds are on two things: The World Series and Halloween. Enter the full rubber mask.
Is this really an old man on the mound, or is it Red Sox hurler Al Nipper?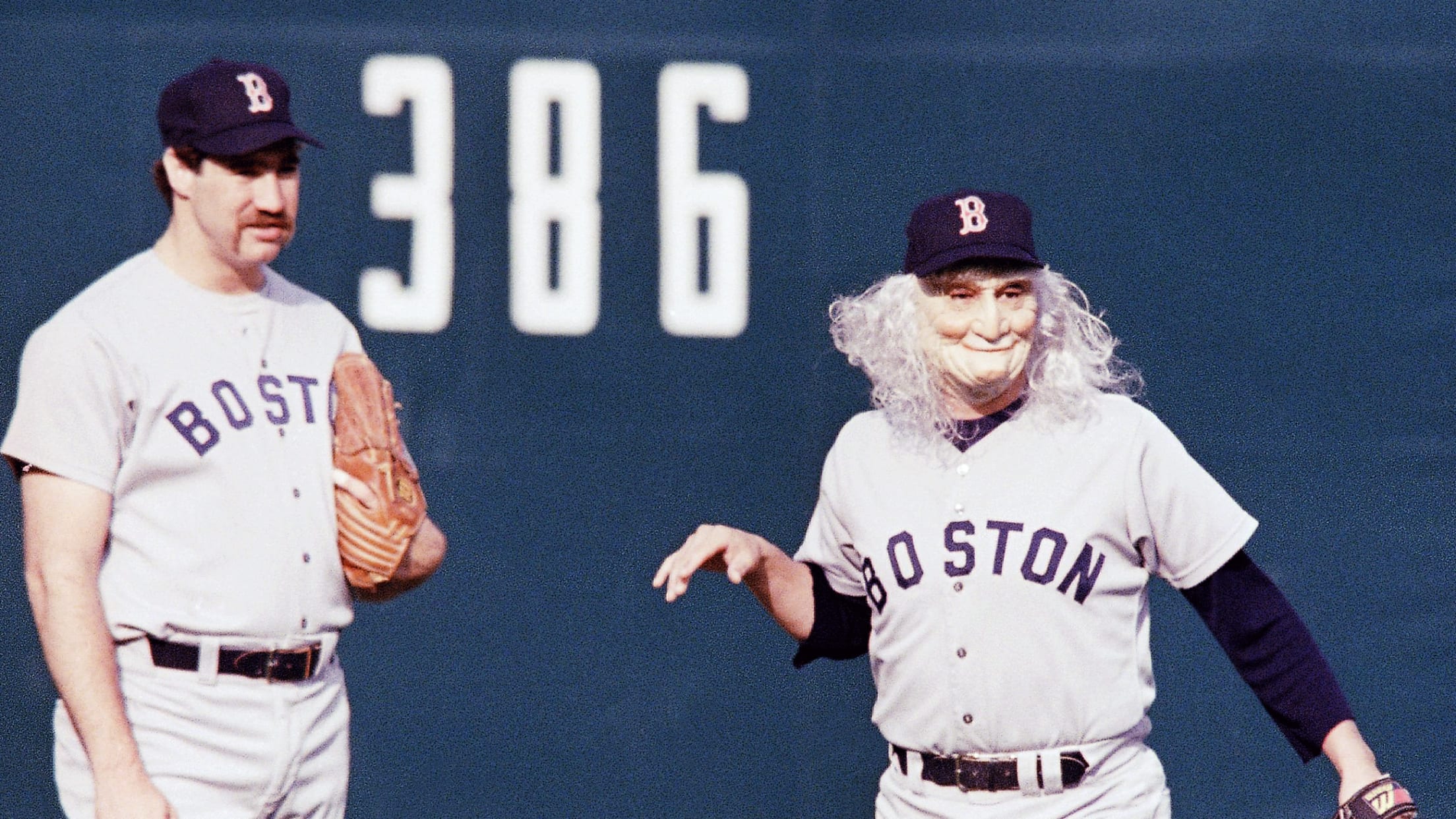 Could that stogey-smoking man really be Phillies reliever Ryan Madson? (It was.)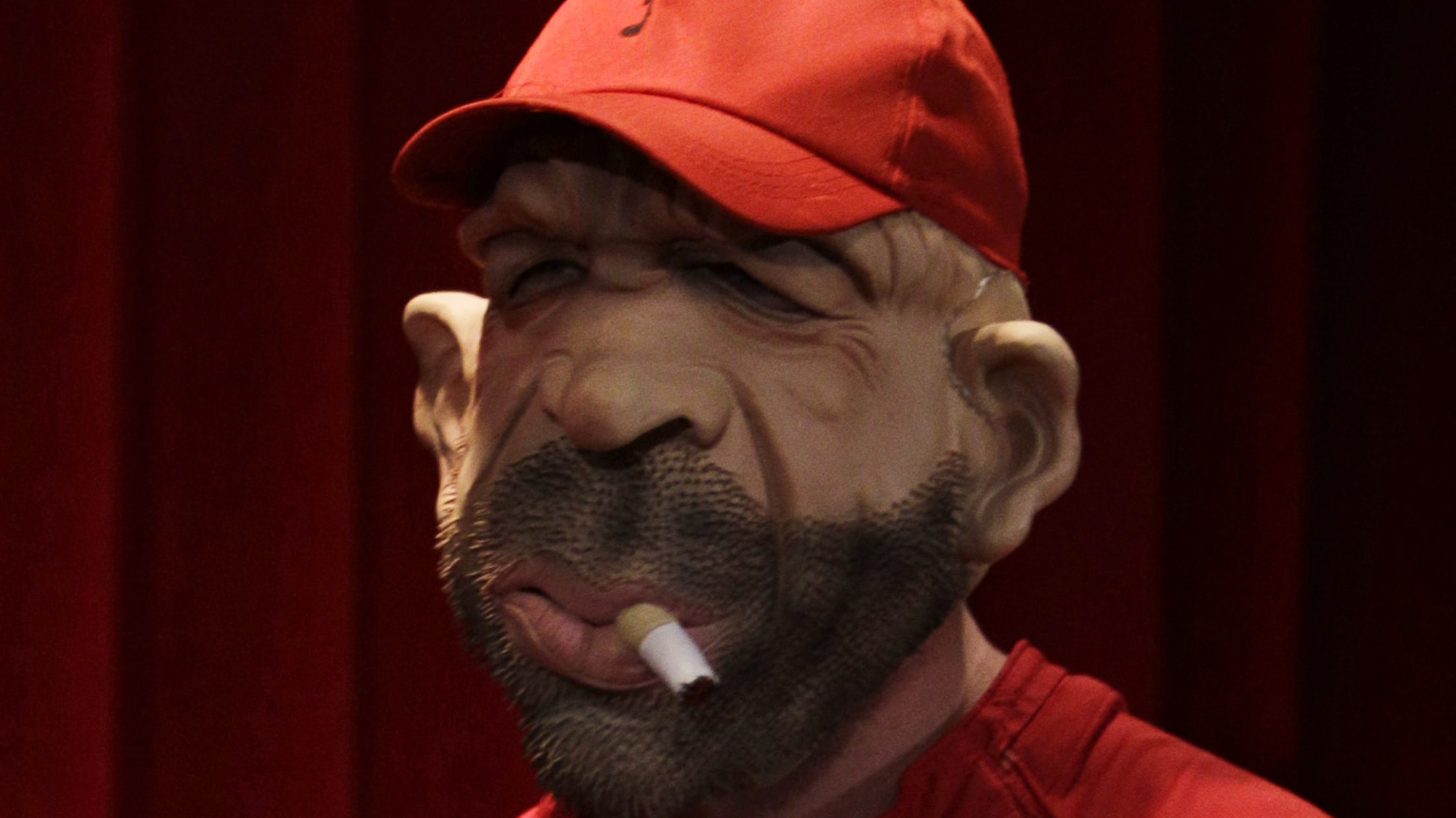 Maybe one day a player will don these on the field and we'll get a full "Mission Impossible" mask reveal.
4. The unexplained Yoda mask
Nobody could throw like Pedro Martínez, no one could give a quote like Martínez and, naturally, no one could mask up like Martinez, either. Why did the Hall of Fame pitcher wear a Yoda mask in the dugout on Aug. 17, 1998? That we may never know, but the fact that "The Mandalorian" chose to use a baby Yoda instead of a Pedro Yoda is an absolute disgrace.
Martínez was later joined by Luke Scott, who celebrated the end of an 18-inning game on Sept. 21, 2013, by racing around the field in a Chewbacca mask.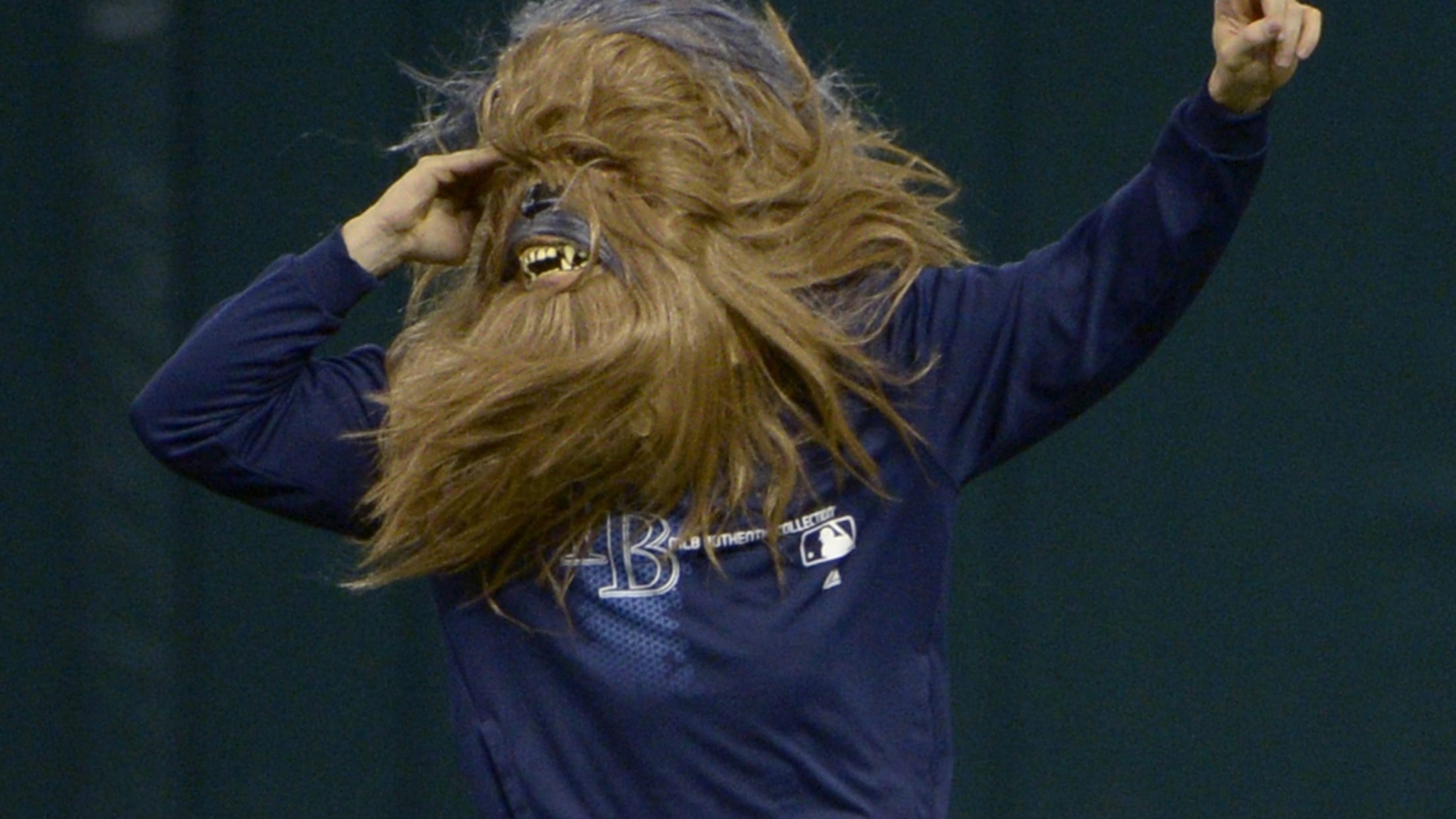 5. The artistic catcher's gear
It must have been hard for pitchers to focus when John Buck put down the signs and squatted behind home plate. That's because Buck treated his masks much the way NHL goaltenders do, and he turned his tools of ignorance into wearable art.
While with the Mets, his mask featured a beautiful orange-lit sunset and included the Statue of Liberty on the side: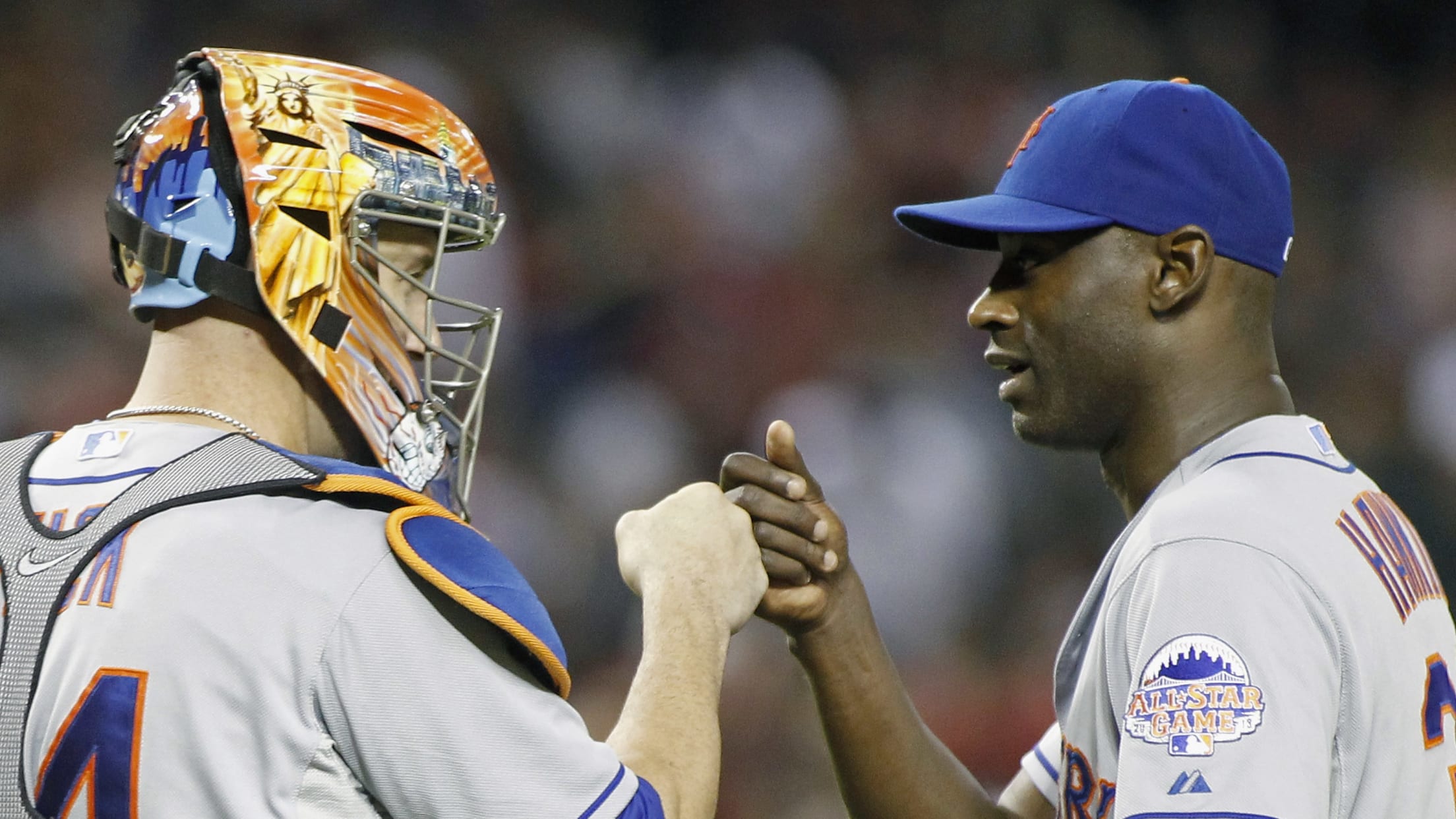 It was a departure from his time with the Marlins, where his masks were icy and sleek -- mirroring the teal, silver and black unis the team used to wear: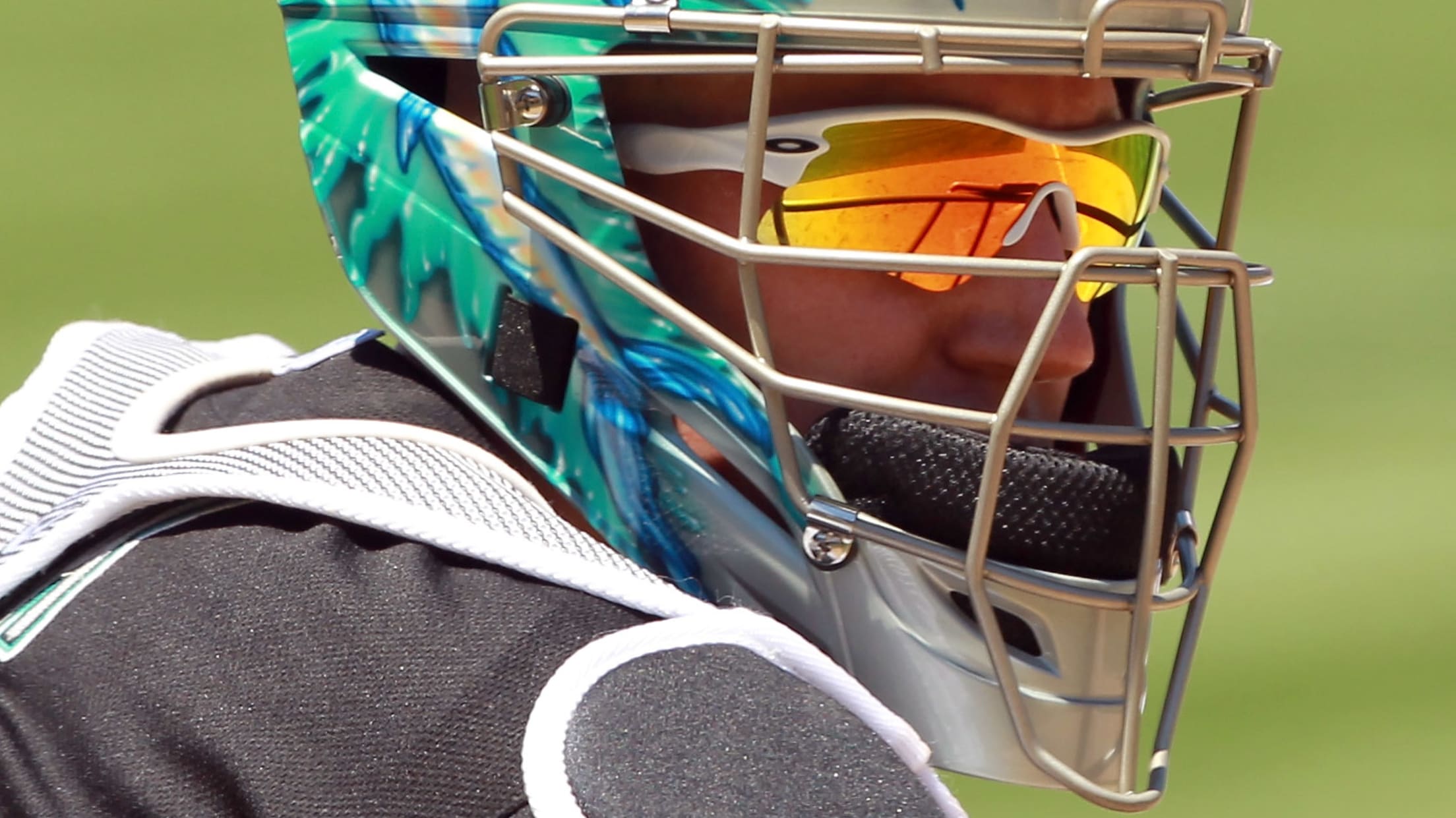 A few other players did the same in the early 2000s, but Buck's stood out the most. Gregg Zaun's weren't nearly as detailed:
Brandon Inge didn't stay behind the dish long, but he stood out with his tiger stripes: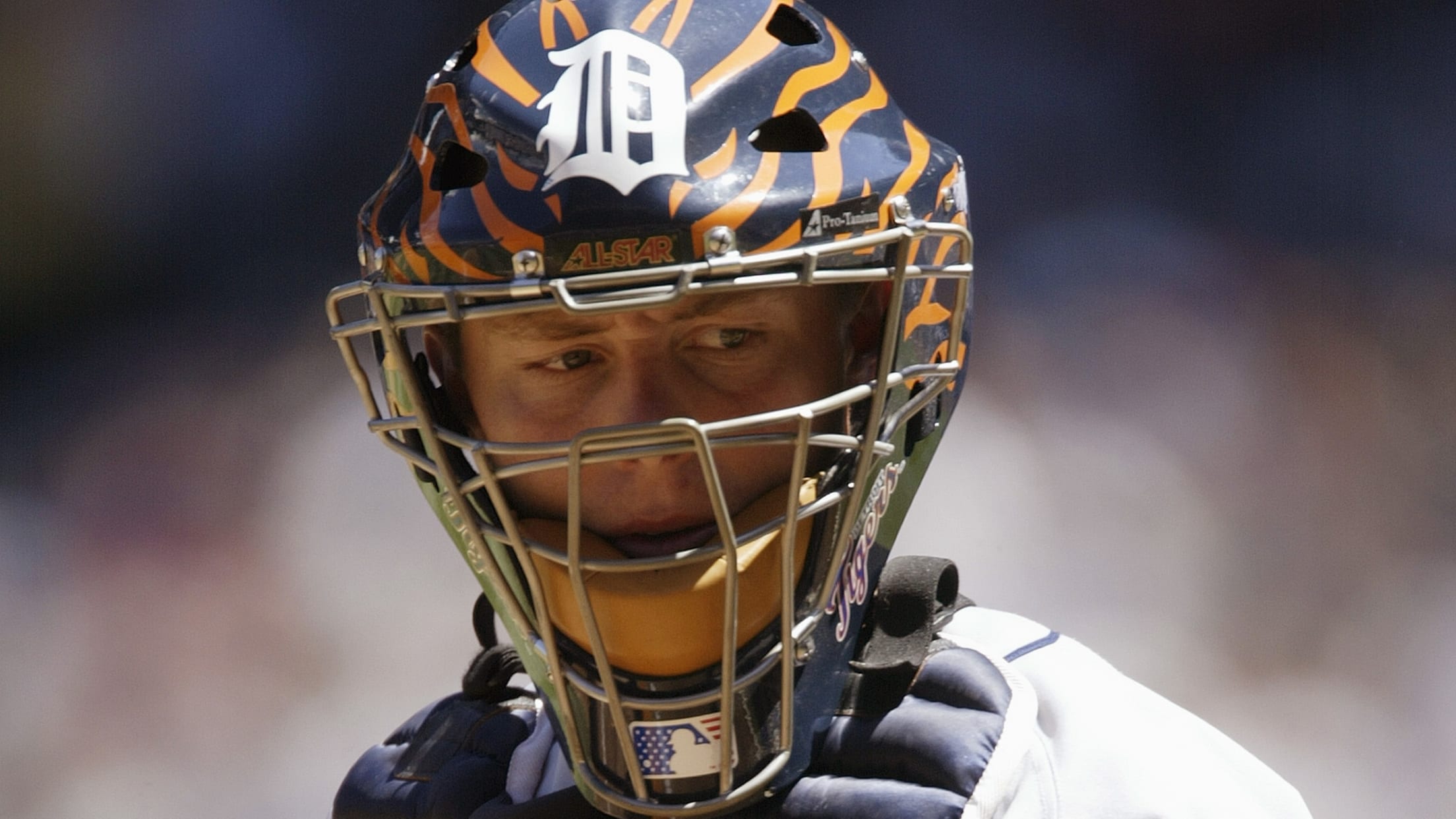 And Brad Ausmus got ready for the postseason by adding a skull to his gear: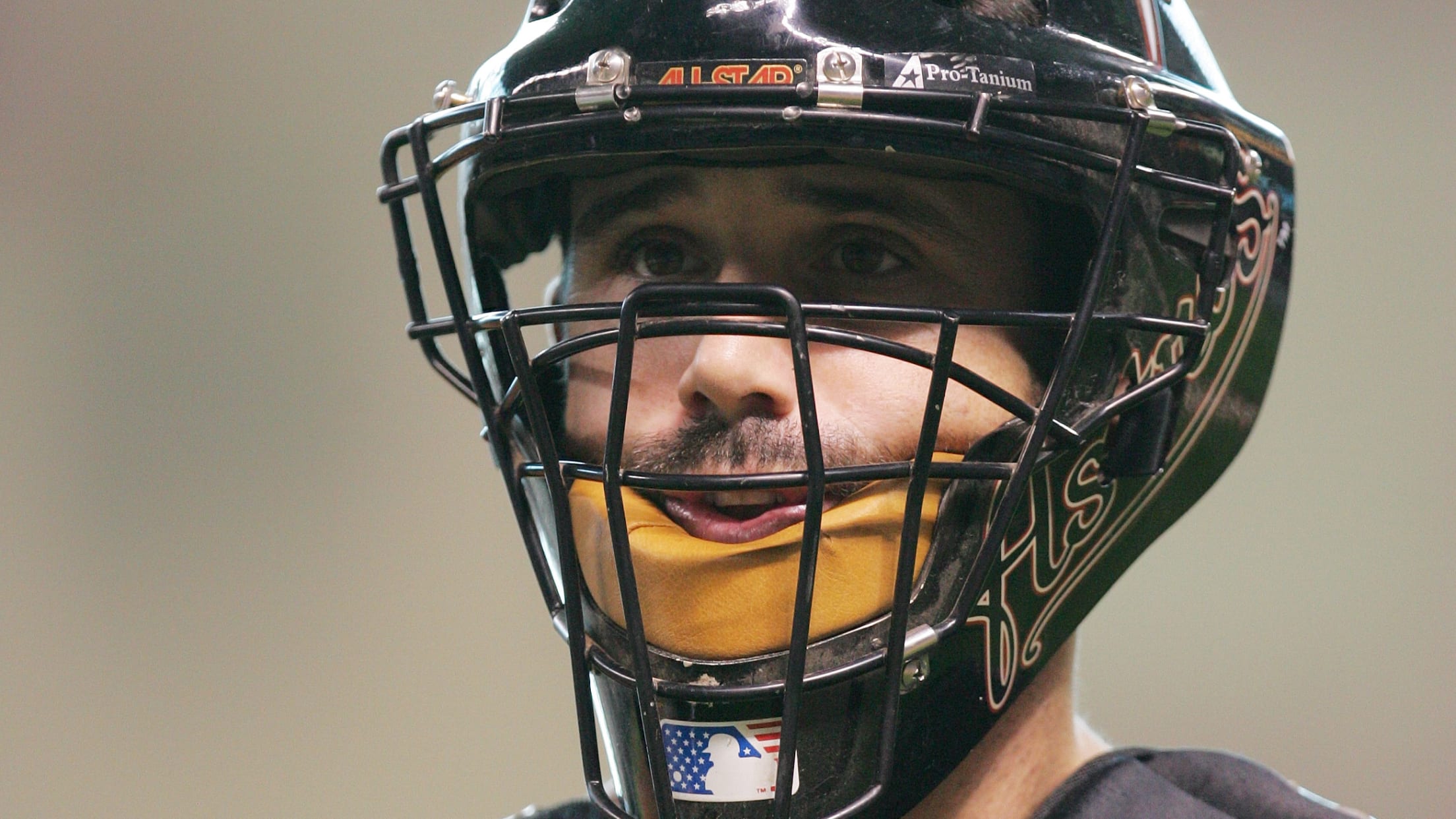 6. The face cage
After being hit in the face at the end of the 2014 season, Giancarlo Stanton returned to the Majors with a little more protection the next season. While the helmet guard isn't great against droplets, it is fantastic protection against baseballs.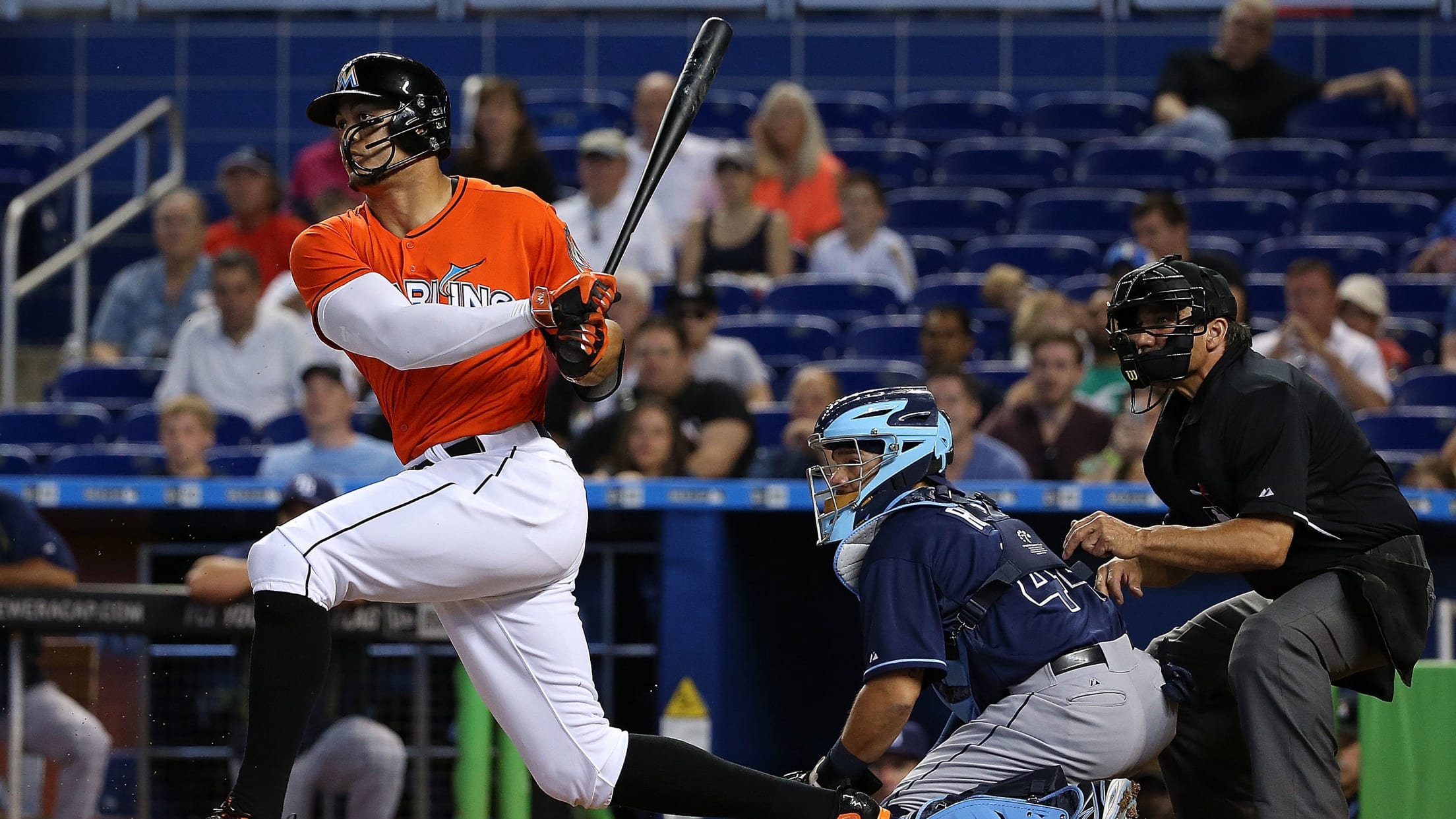 What you may not notice at first glance is the little bit of extra detail. Hidden inside the wiring is a "G" for Giancarlo. Check it out: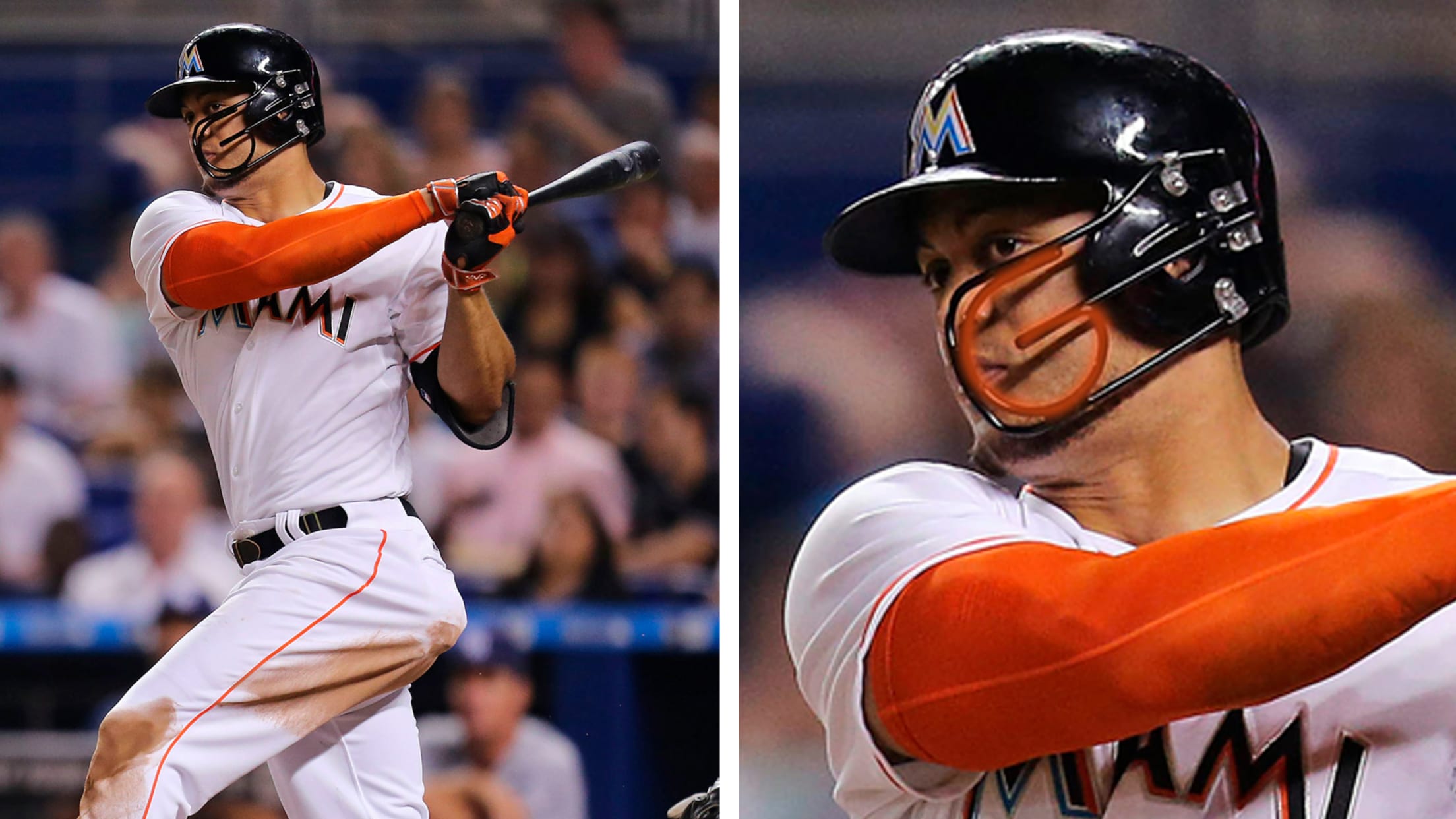 7. The cold weather mask
Well, you won't be seeing any of these during the shortened late-summer season. But for early April games when the temperatures plummet and an icy chill is in the air, it can be hard to even recognize who is on the field. According to the photo caption, this is Jorge Soler, but really -- who can say for sure?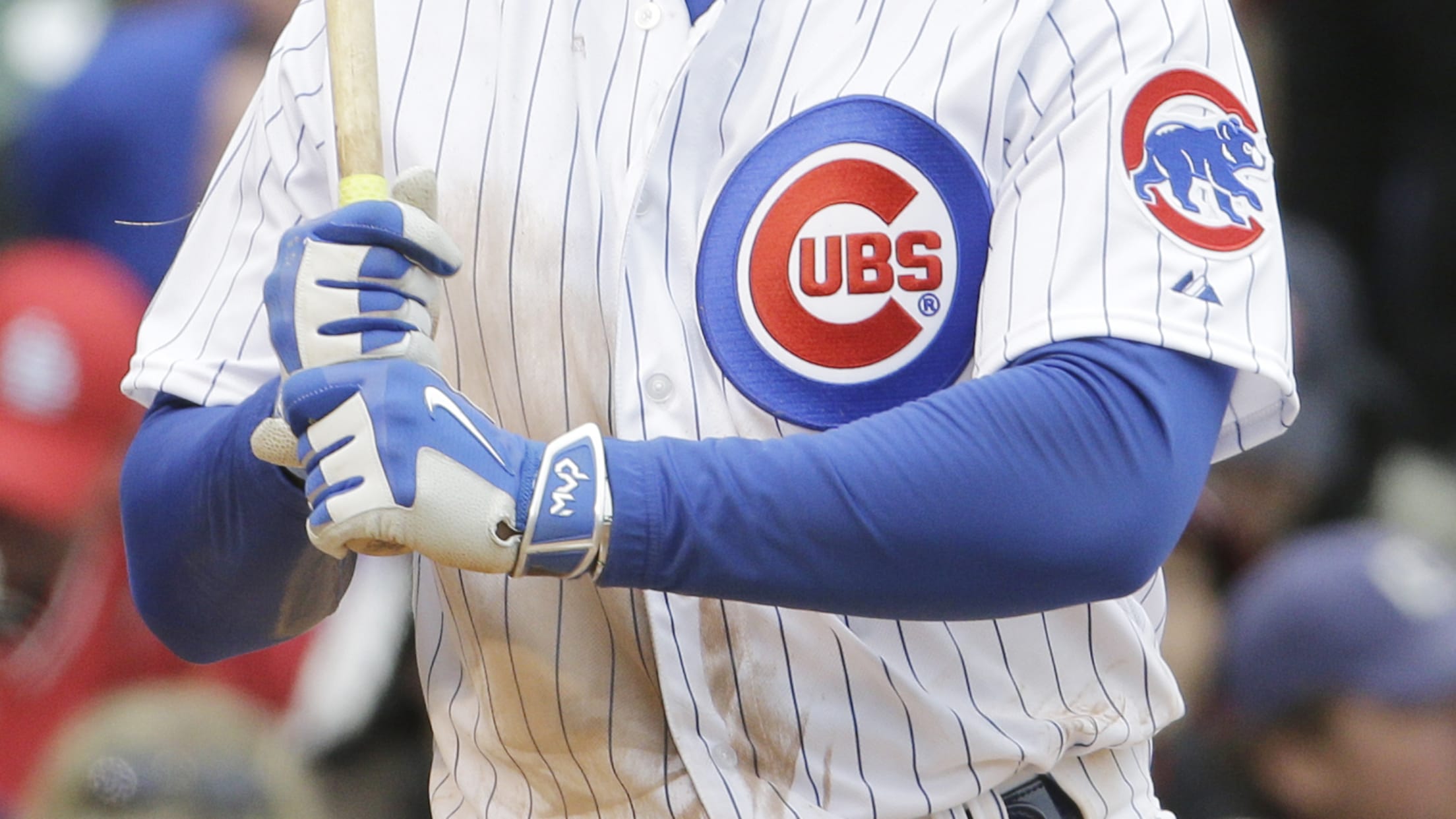 Apparently, this is the Cardinals' José Martínez (he is now a member of the Rays):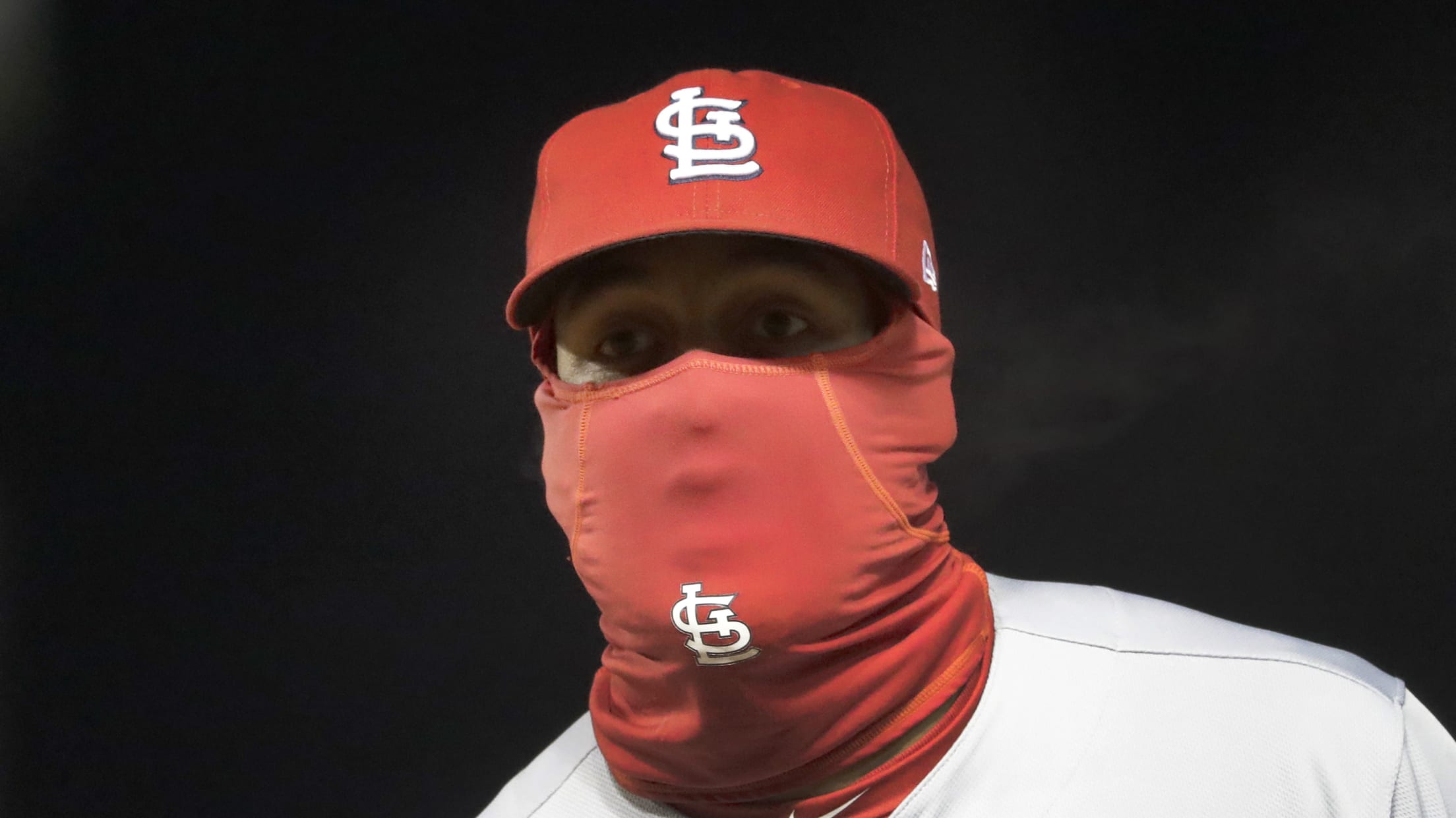 Last season, A's outfielder Mark Canha got a hot streak going while he was wearing the hood, so he kept the ski mask on -- even after the weather warmed up.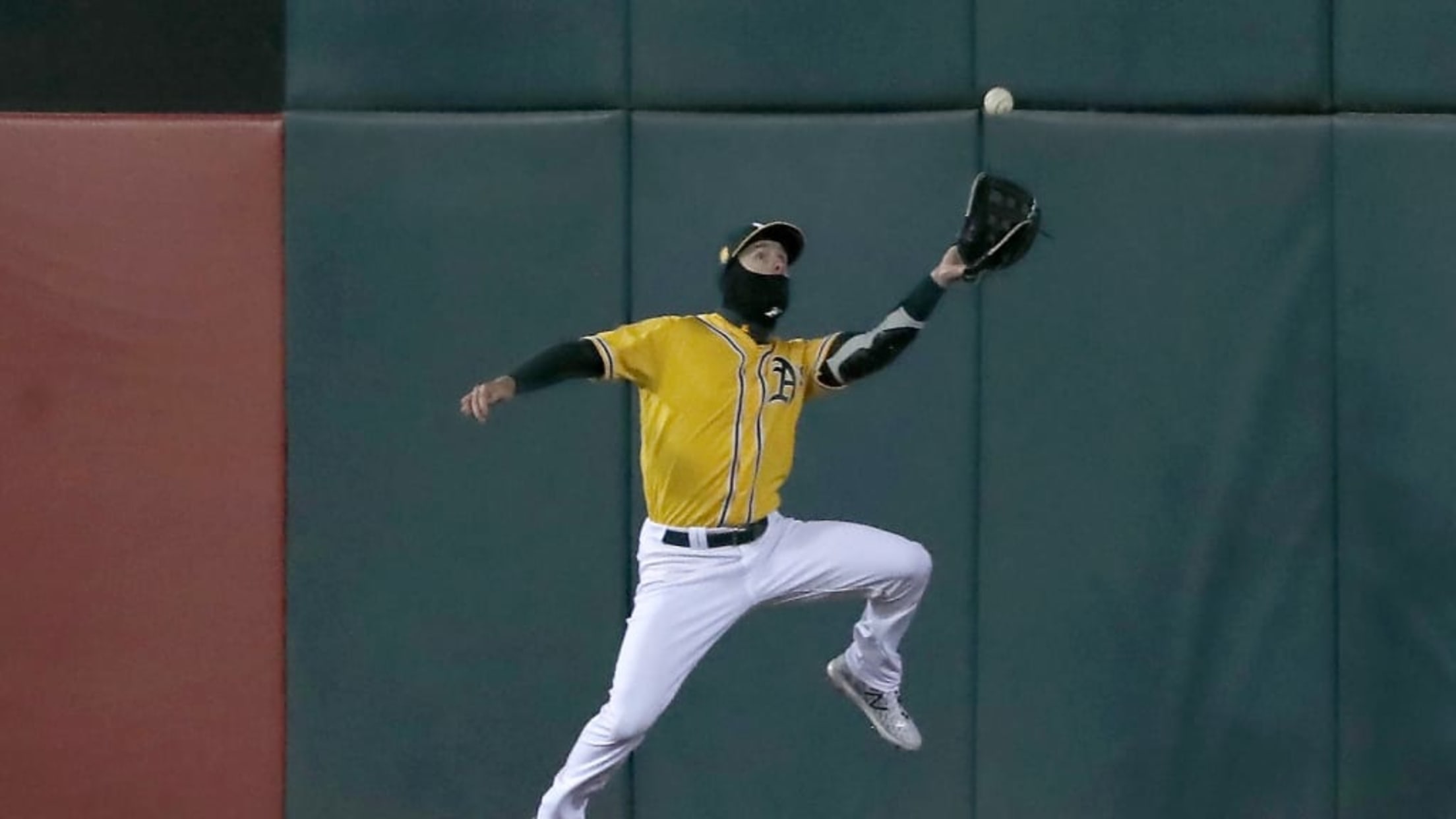 8. The Jolly Roger
The Pittsburgh Pirates earned their name for rudely stealing other teams players back in baseball's earliest days. But even they know that it's much ruder not to wear a mask. So, their logo has wisely removed the bandana from its head and covered its mouth. That's right: Even logos are being responsible -- and are looking good while doing it.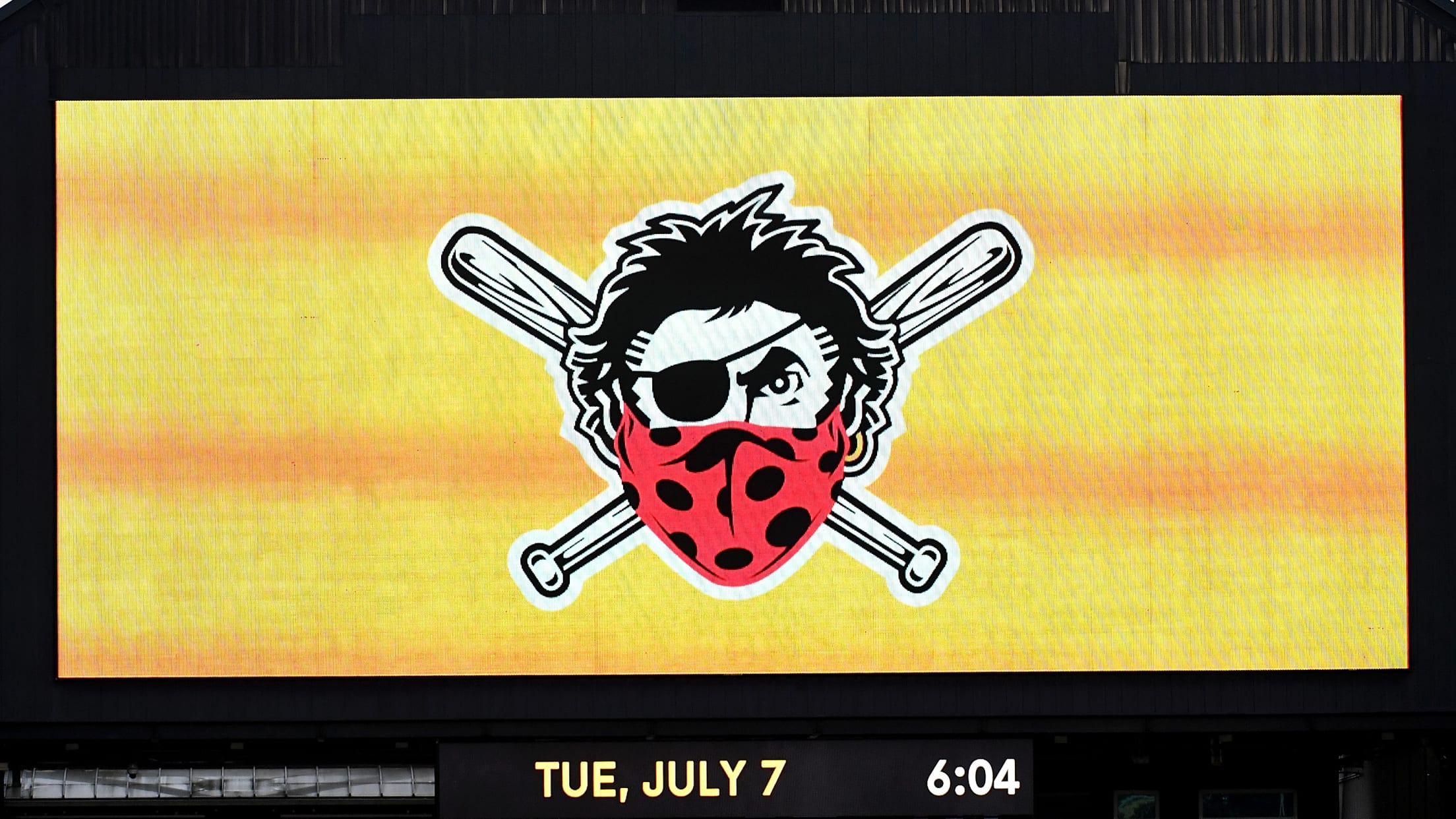 Michael Clair writes for MLB.com. He spends a lot of time thinking about walk-up music and believes stirrup socks are an integral part of every formal outfit.