Bean pleased with Cardinals' first Pride Night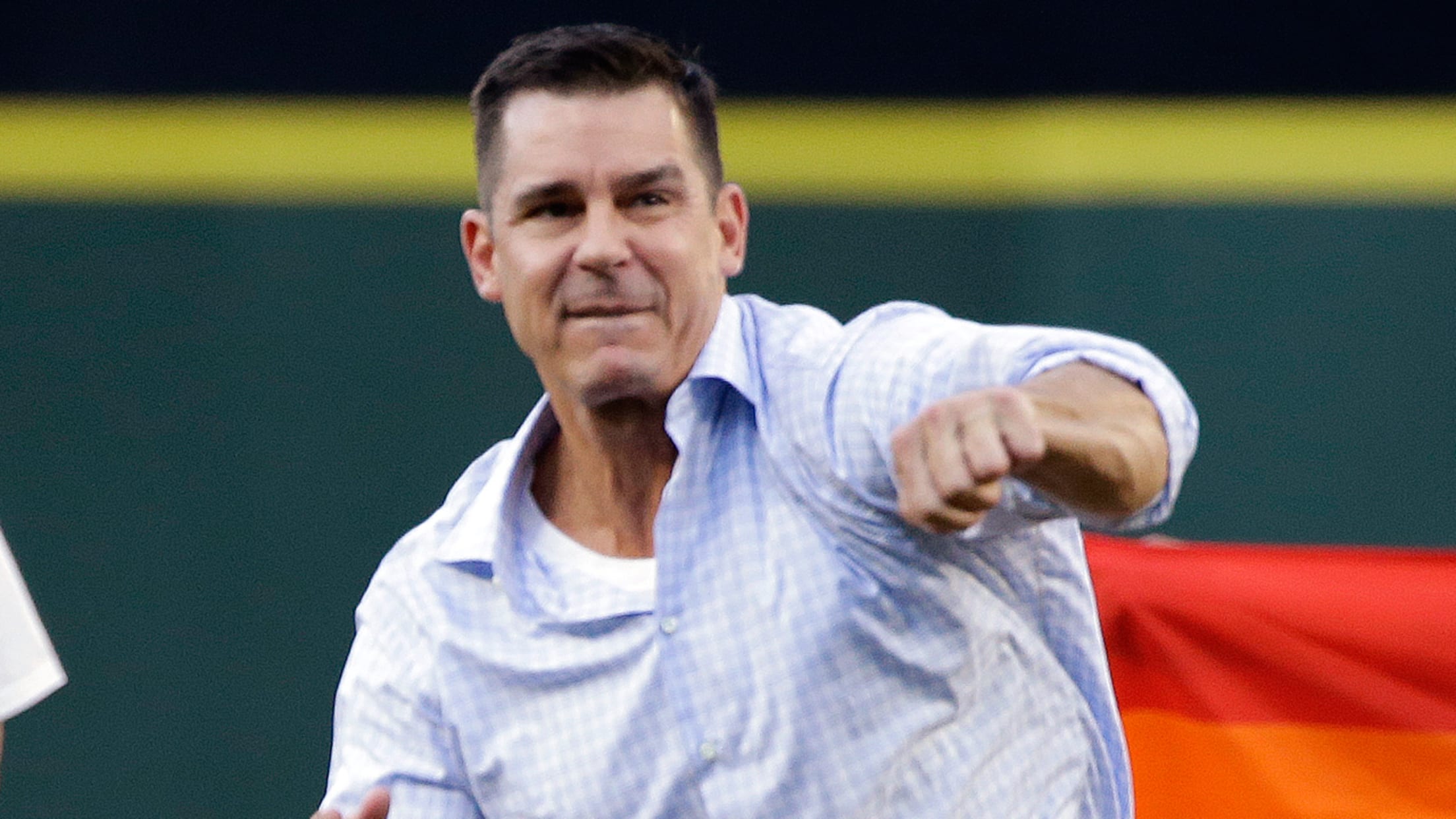 Billy Bean works with all clubs to encourage equal opportunity. (AP)
ST. LOUIS -- Billy Bean, who has served as Major League Baseball's Ambassador for Inclusion since 2014, was on hand Friday to support the Cardinals' first Pride Night at Busch Stadium.The Cardinals followed the lead of other sports franchises in holding a Pride Night, which the organization also used to
ST. LOUIS -- Billy Bean, who has served as Major League Baseball's Ambassador for Inclusion since 2014, was on hand Friday to support the Cardinals' first Pride Night at Busch Stadium.
The Cardinals followed the lead of other sports franchises in holding a Pride Night, which the organization also used to raise money for the Pride St. Louis Scholarship fund.
"We, as the Cardinals, want to be an inclusive organization and want to welcome everyone," president of baseball operations John Mozeliak said. "I think we as an organization felt like you don't want to get pigeonholed into, 'Well, you only do this group and you don't do that group.' In a perfect world, there are no groups and everyone is treated equally. But unfortunately, we don't live in a perfect world, and we want to be welcoming to everybody. We like people who wear Cardinal hats and Cardinal shirts, and want them to feel welcome at our ballpark."
Mozeliak said the club has been considering adding a Pride Night to its calendar for some time and consulted with Bean about how best to execute the event. Bean, who came out publicly as being gay after retiring from baseball, visited with Mozeliak and the Cardinals previously during Spring Training.
Bean works with all clubs to encourage equal opportunity in accordance with the joint MLB-MLBPA Workplace Code of Conduct.
"This is a new conversation in baseball, and what the St. Louis Cardinals do is important to a lot of people," Bean said. "Today is a great day in the big picture of baseball. It's important to me that everybody feels welcome when they walk through those turnstiles. So that's why I'm here. I feel really good about so far about what I've seen."
The Cardinals also welcomed former Minor Leaguer Tyler Dunnington to be a part of their Pride Night event. In a March 2016 article published on outsports.com, Dunnington wrote that he quit baseball in 2015 after experiencing years of homophobia in the clubhouse. Dunnington, a 28th-round pick in the '14 MLB Draft, played one season in the Cardinals' system.
Though the Cardinals later determined that some of the allegations in the original story were not representative of his time with them, the incident was, as Mozeliak put it, "a wakeup call."
"When I think back to what I learned when that story broke, my heart broke and I was disappointed," Mozeliak said. "I think it allowed us to take a hard look at culture and what we wanted our culture to look like. Given that opportunity, I'm glad it happened. But I feel bad that someone didn't feel right about something."
The Cardinals are expected to make Pride Night an annual part of their theme-night calendar.
"I think it says a lot about what the Cardinals want to say to their city, their fan base," Bean said. "When the Cardinals do something, everybody pays attention because they are a signature franchise in our sport."