Loup gets cortisone shot; timetable uncertain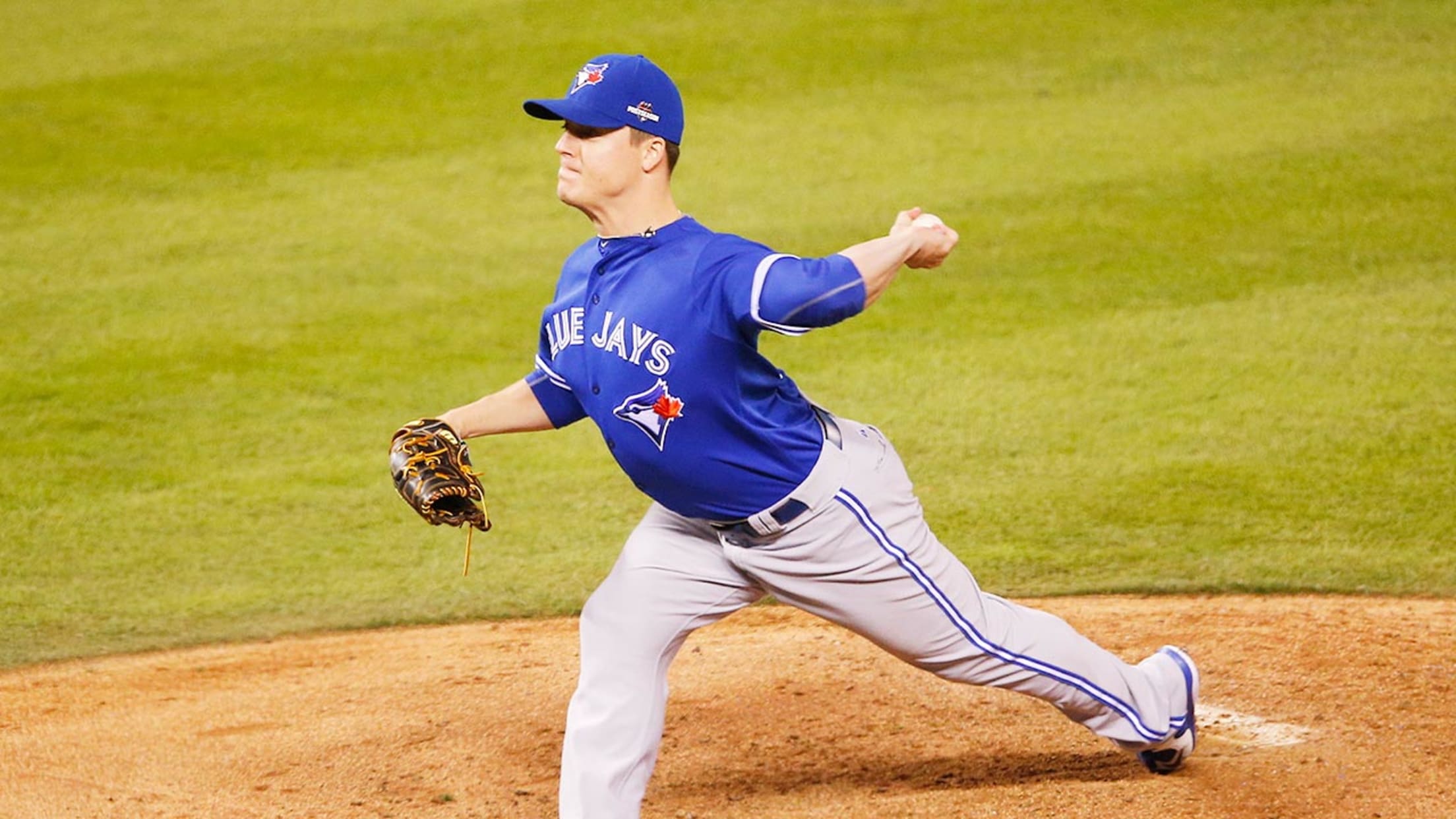 Based on his recovery, Aaron Loup is likely to miss all of April. (AP)
ST PETERSBURG -- Blue Jays left-hander Aaron Loup received a cortisone shot in his left elbow earlier this week, and he remains without a timetable to start throwing off a mound.Loup did not make an appearance this spring because of a strained flexor tendon in his left elbow. He resumed
ST PETERSBURG -- Blue Jays left-hander Aaron Loup received a cortisone shot in his left elbow earlier this week, and he remains without a timetable to start throwing off a mound.
Loup did not make an appearance this spring because of a strained flexor tendon in his left elbow. He resumed throwing a couple of weeks ago, but the pain did not subside, and as a result, Loup required additional treatment.
The hope is that the cortisone shot will relieve some inflammation and discomfort in the area. Once that eventually happens, Loup will be able to resume throwing, but it seems likely he'll be out for at least all of April.
Here are some other notes worth mentioning from Opening Day:
• Edwin Encarnacion, as expected, was placed on Toronto's official 25-man roster for Opening Day, and he got the start at designated hitter on Sunday afternoon. Encarnacion did not appear in a Grapefruit League game this spring because of an oblique injury, but he did start appearing in Minor League games early last week.
"If he wasn't ready, he wouldn't be here," Blue Jays manager John Gibbons said when asked if Encarnacion was prepared to play every day despite the lack of spring time.
• Right-hander Ryan Tepera became the odd man out when the Blue Jays made the last-minute addition of Franklin Morales to the bullpen. Tepera was set to break camp with the big league club for the first time in his career, only to be informed late Saturday night that his job had gone to someone else.
Tepera will instead begin the year at Triple-A Buffalo, but likely will become one of the first callups in the event of an injury. The future is promising for Tepera, but it's still a tough pill to swallow for someone on the verge of opening the year in the big leagues.
"He should be a big help for us this year; he deserved to make the team," Gibbons said. "For a rookie, he did a lot of good things for us, but he's not a left-hander."
• Chris Colabello started at first base on Opening Day, but he'll likely find himself in a platoon with Justin Smoak this year. Toronto took a similar approach last season, and the plan is playing time will be based on matchups and appropriate rest while also giving Encarnacion an occasional start there as well.
"We'll do it a lot like we did last year," Gibbons said. "They're both very valuable to us. We'll look at who has done what against who. You'll see Smoaky late in games for defense. We'll try and match up the best way that we can."
• Veteran right-hander Roberto Hernandez opted out of his contract and will not be reporting to Triple-A Buffalo. Hernandez signed a Minor League deal this offseason, which included an invitation to Spring Training, but he did not make the team out of camp.
Hernandez appeared to trail Gavin Floyd, Jesse Chavez and Drew Hutchison on the depth chart for backup starters, and he will now instead seek out an opportunity that will come with a better chance of making a big league roster.