Tulo returns from disabled list
Utility man Burns optioned to Triple-A to make room on 25-man roster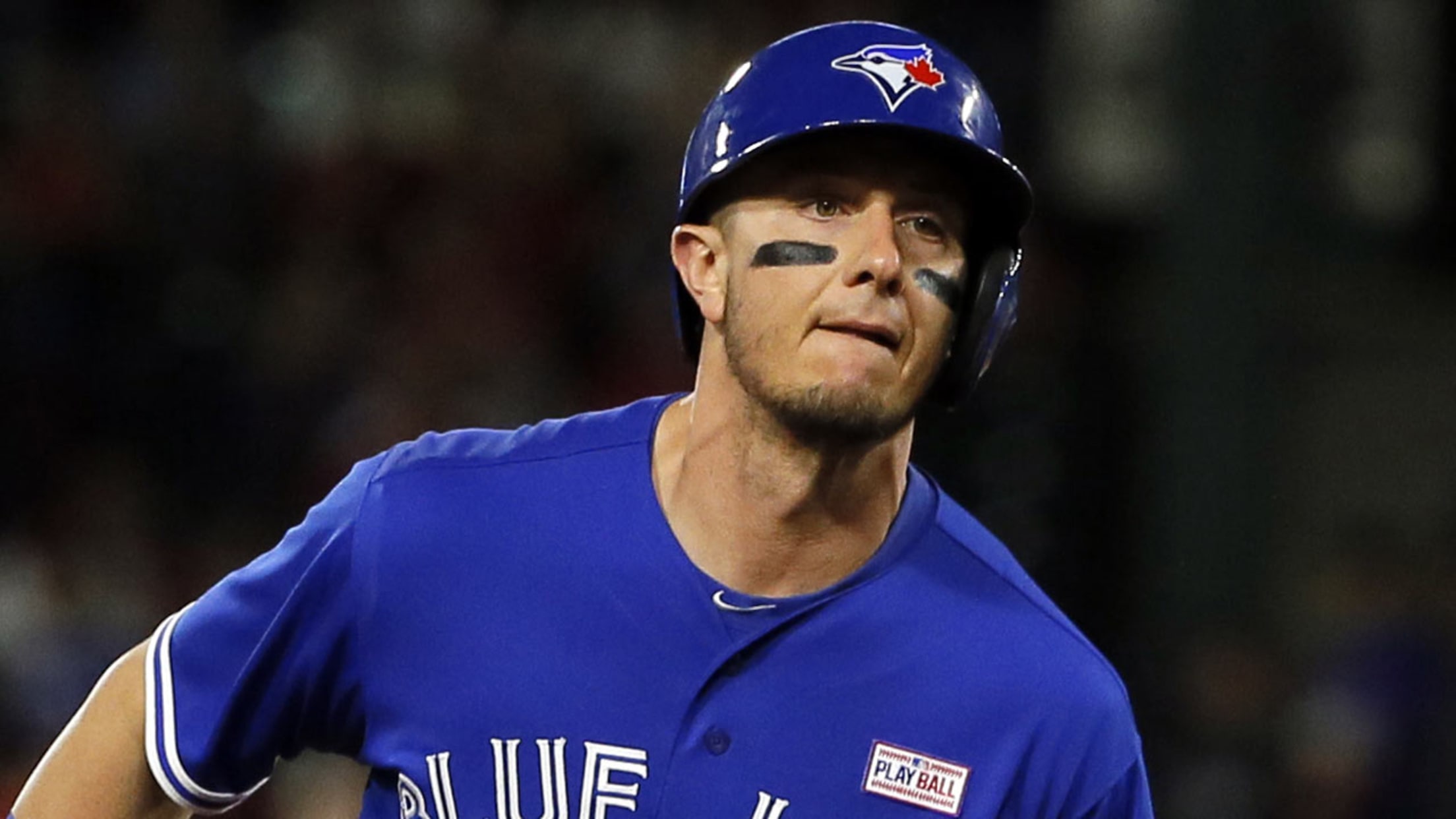 Troy Tulowitzki is hitting .199 with eight home runs for Toronto this season. (AP)
BALTIMORE -- Troy Tulowitzki's stint on the disabled list is over as the Blue Jays' shortstop made his return to the lineup for Saturday's 4-2 loss to the Orioles.Tulowitzki went 0-for-4 in his first game back, which included a strikeout with the bases loaded in the top of the third
BALTIMORE -- Troy Tulowitzki's stint on the disabled list is over as the Blue Jays' shortstop made his return to the lineup for Saturday's 4-2 loss to the Orioles.
Tulowitzki went 0-for-4 in his first game back, which included a strikeout with the bases loaded in the top of the third inning. He had been out since May 27 with a sore right quad but recently appeared in a handful of games at extended spring workouts before completing a brief rehab assignment with Class A Advanced Dunedin.
Utility man Andy Burns was optioned to Triple-A Buffalo to make room for Tulowitzki on the 25-man roster. Tulo got the start at shortstop and was hitting sixth in the lineup for the second game of a series vs. Baltimore.
"It took a little bit longer than expected, but I do feel good," Tulowitzki said prior to the game. "I played in a high-A game two nights ago, felt good. Tested it out a little bit, ran the bases, worked hard down there. I feel good, go out there, have fun. I know these guys are playing well, so I'll try to just fit right in and keep this hot streak going."
Tulowitzki has struggled at the plate for most of the season, but there were signs of a possible turnaround prior to his stint on the DL. He was hitting .288 with a .345 on-base percentage and a .903 OPS in the 14 games leading up to his injury.
The challenge will be trying to carry some of that momentum forward after a lengthy absence from the field. He hasn't faced big league-caliber hitting in three weeks, and some growing pains can be expected along the way as he settles back into an everyday role.
Blue Jays manager John Gibbons said they'll keep an eye on Tulowitzki's workload in the coming days, but he should be in the clear, because Toronto has scheduled off-days for Monday and Thursday of next week. Tulowitzki is batting .199 with eight home runs and 50 strikeouts in 47 games.
"I needed to have confidence to play the way I wanted to play and not have it in the back of my mind," Tulowitzki said. "Obviously, getting through this first game is going to be a huge confidence builder for me, but I think that's how everybody is coming off the DL."