Alford determined to move on from rough '16
Blue Jays prospect dealt with adversity both on and off the field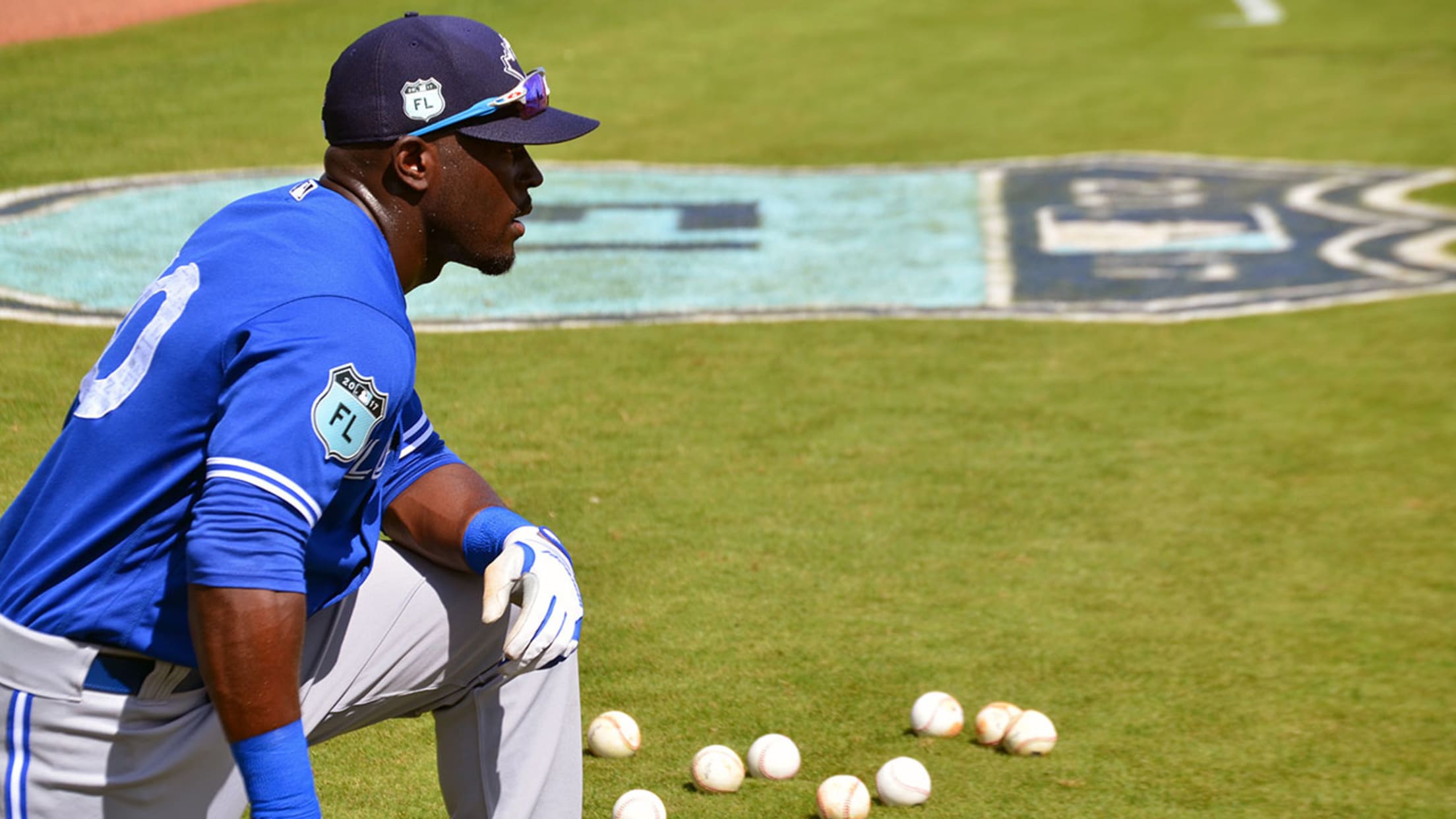 Blue Jays outfielder Anthony Alford dealt with injuries and personal tragedy in 2016. (J. Scott Butherus)
BRADENTON, Fla. -- As a former Division I college football player at the University of Mississippi, Toronto Blue Jays outfield prospect Anthony Alford has taken his share of lumps.There were plenty of lumps taken in 2016, both on and off the field. Alford came to camp ready this spring, determined
BRADENTON, Fla. -- As a former Division I college football player at the University of Mississippi, Toronto Blue Jays outfield prospect Anthony Alford has taken his share of lumps.
There were plenty of lumps taken in 2016, both on and off the field. Alford came to camp ready this spring, determined to leave last season in the past.
"I think if you focus on the negative you'll tend to have negative results," Alford said. "I try to find the positive in all the negatives, whatever it is. I mean, I struggled last year but I feel like I was able to grow, not just a player but as a man."
He got the start in right field and batted sixth in the Blue Jays' game against the Pittsburgh Pirates at LECOM Park in Bradenton on Tuesday, a 12-0 Toronto win.
He went 0-for-2 with a strikeout. So far he has a double, an RBI and a stolen base in four games this spring.
"So far he's having a pretty good camp," Blue Jays bench coach DeMarlo Hale said. "We've been letting him do his thing and he's getting better, which is good to see. From this year to last year, he has made some strides."
After a promising 2015 in which he hit .298 with 36 extra-base hits and 27 stolen bases in just 107 games over two Minor League stops, Alford was thrown for a loop last season. The former third-round pick in 2012 battled knee injuries to start the season with Dunedin, the team's Class A Advanced affiliate.
He also suffered a severely strained neck and concussion after an on-field collision with Richard Urena that left him hospitalized. He limped to a .236 average last season. Although he had a career-high nine home runs, he also struck out 117 times in 339 at-bats.
"It gets hard whenever you start putting pressure on yourself," Alford said. "I felt like I had to have success right now. Now I'm trusting the process and finding my identity of who I am as a baseball player."
To top it all off, his family's home in Columbia, Mo., was destroyed by a fire just three days after Christmas. None of his family was hurt but the fire destroyed all of his family's possessions, including many of his childhood relics.
"It was just a bad year, especially after all the injuries and all that," Alford shrugged."I had to really focus on staying positive."
With Blue Jays manager John Gibbons easing his veterans into exhibition play, Alford is one of a handful of younger players who have been getting some extra work early. Alford has been trying to make the most of the extra playing time.
"I don't expect to break camp with them or anything, so I'm trying to learn as much as I can from the veteran guys and see how they go about their business and hopefully incorporate some of that into my routines," Alford said.
"He's at a point in his career where he's got room to develop and hopefully he continues to develop into an everyday player at the Major League level," Hale said.
J. Scott Butherus is a contributor for MLB.com and covered the Blue Jays on Tuesday.