Blue Jays' loss means no Wild Cards in WS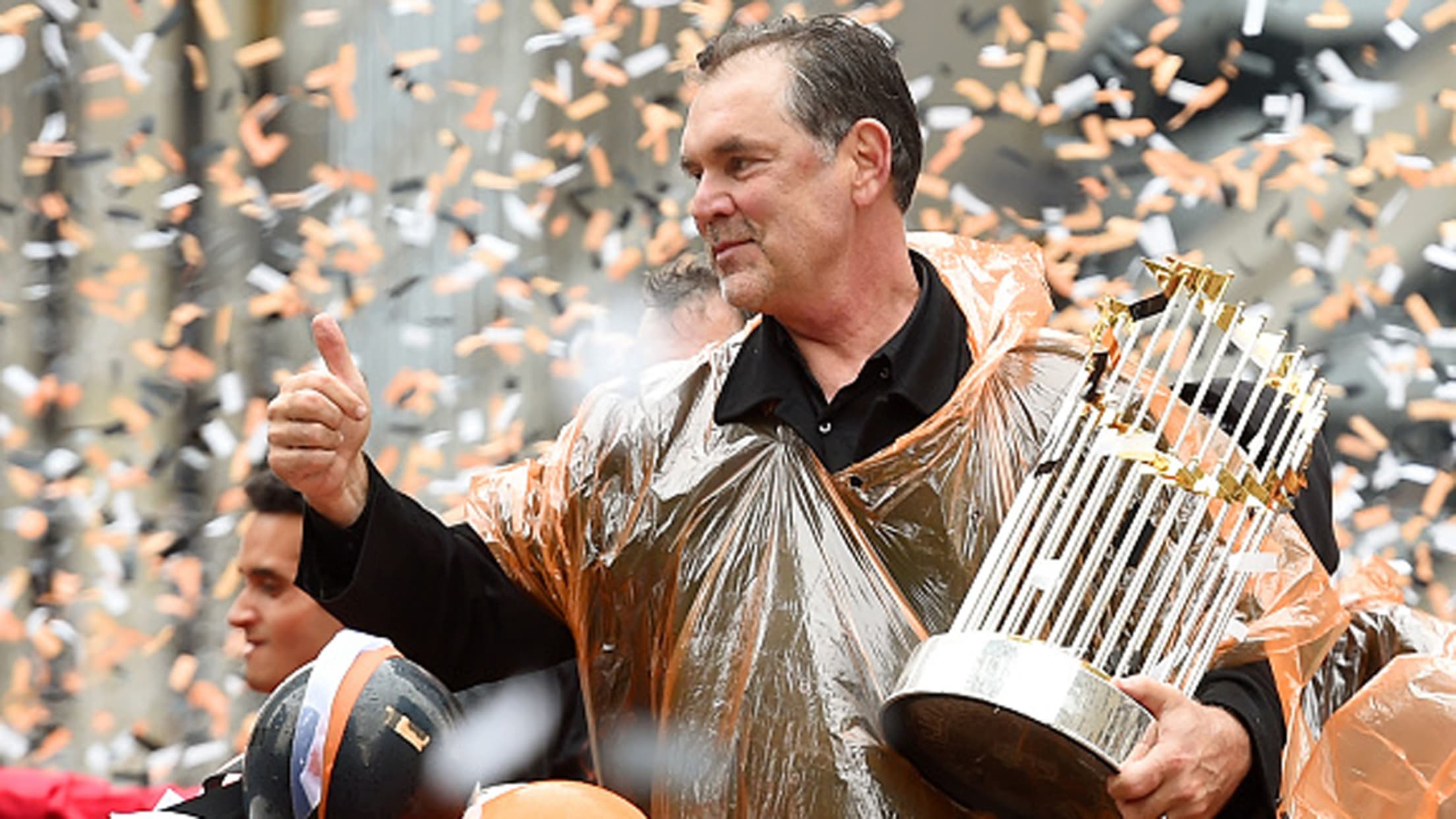 Unlike Giants manager Bruce Bochy in 2014, no Wild Card managers will be holding the Commissioner's Trophy in a World Series parade this year.(Getty) (Thearon W. Henderson/Getty Images)
With the Indians punching their ticket to the World Series on Wednesday with a 3-0 win over the Blue Jays in Game 5 of the American League Championship Series and the Dodgers battling the Cubs for the National League pennant, the 2016 World Series will not involve a Wild Card team.Cleveland
With the Indians punching their ticket to the World Series on Wednesday with a 3-0 win over the Blue Jays in Game 5 of the American League Championship Series and the Dodgers battling the Cubs for the National League pennant, the 2016 World Series will not involve a Wild Card team.
Cleveland won the AL Central, and Chicago (NL Central) and Los Angeles (NL West) also won their respective divisions.
Since a second Wild Card spot in each league was established in 2012, with the two Wild Card teams playing in a Wild Card Game to advance to the Division Series, a Wild Card team has reached the Fall Classic twice in four years -- both the AL champion Royals and the World Series champion Giants were Wild Card teams in 2014.
From the institution of the first Wild Card spot in each league back in 1995 (with the winner playing in a best-of-five LDS without having to survive a Wild Card Game), through the final season with a single Wild Card in 2011, however, Wild Card teams reached the World Series more frequently. In those 17 seasons, 10 Wild Card teams appeared in the Fall Classic. Those clubs were the 1997 Marlins, the 2000 Mets, the '02 Giants, the '02 Angels, the '03 Marlins, the '04 Red Sox, the '05 Astros, the '06 Tigers, the '07 Rockies and the '11 Cardinals.
Of the 12 Wild Card teams to have reached the World Series, six went on to win a championship: the Marlins in 1997 and 2003, the Angels in '02, the Red Sox in '04, the Cardinals in '11 and the Giants in '14.