Blue Jays not concerned with strikeout rate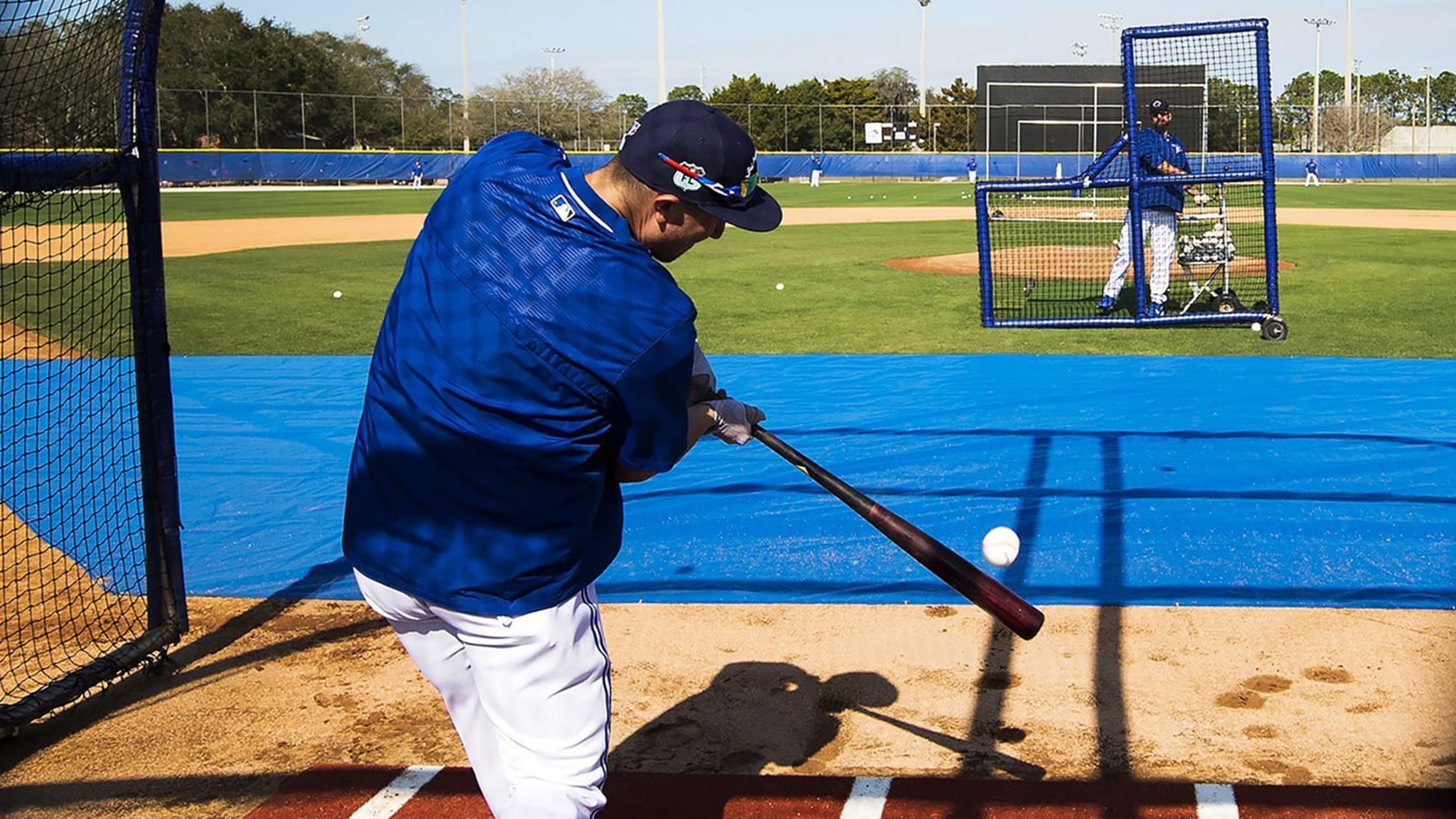 Blue Jays shortstop Troy Tulowitzki, who adds to the team's powerful lineup, works on hitting in Spring Training. (Nathan Denette/AP) (Nathan Denette/AP)
DUNEDIN, Fla. -- The Blue Jays' offensive dropoff last season was startling. After ranking second in the Major Leagues in hitting in 2015, they fell to 23rd -- sliding from second in the American League to 12th.A lot of factors contributed as the team's batting average, home run and RBI
DUNEDIN, Fla. -- The Blue Jays' offensive dropoff last season was startling. After ranking second in the Major Leagues in hitting in 2015, they fell to 23rd -- sliding from second in the American League to 12th.
A lot of factors contributed as the team's batting average, home run and RBI totals were all down, but one area stood out -- strikeouts.
Toronto set a franchise record with 1,362 K's last season, 211 more than the year prior. The numbers are certainly alarming to some, but not the Blue Jays.
"We're not worried about the amount of strikeouts," catcher Russell Martin said. "We don't even concern ourselves with the amount of strikeouts we had going into a season. Those are things that aren't going to help you strike out less."
"We haven't talked about it," outfielder Kevin Pillar said. "The game will dictate when it's time to put the ball in play. For the most part, we don't talk about trying to reduce the amount of strikeouts, we're not trying to change guys around here."
Manager John Gibbons isn't concerned either.
"Really, it's taken over the game, anyway," Gibbons said. "The game has turned into a power game. We still consider us a slugging team, so there are going to be some strikeouts."
But is there anything the Blue Jays can work on this spring to bring their strikeout totals down?
"We could choke up with two strikes and think about maybe making a little bit more contact," Martin said. "Maybe trying to fight more with two strikes or just kind of lengthen our at-bats to put more pressure on the pitcher to keep throwing strikes."
"Our guys are aware," Gibbons said. "During the season, they try to get better as the season goes along."
"Strikeouts aren't something that we're super concerned about in here," Pillar said.
Worth noting
• Gibbons on the proposed new MLB rule doing away with the required four pitches and making the intentional walk automatic:
"It's good if it saves the game 20 seconds," Gibbons said. "I haven't given it much thought. I do know some guys that can't throw the ball to home plate. It'll make it easier on those guys. I've got no problem with it."
• Rain caused the Blue Jays to leave the field early Wednesday morning and hit more in the indoor cages, but Gibbons said everyone still got their work in.
• The Blue Jays will announce pitchers on Thursday for the first few exhibition games, and Gibbons confirmed Troy Tulowitzki will get some rest and sit out the first week of games.
Mike Nabors is a contributor to MLB.com.