Pitchers to be among next round of cuts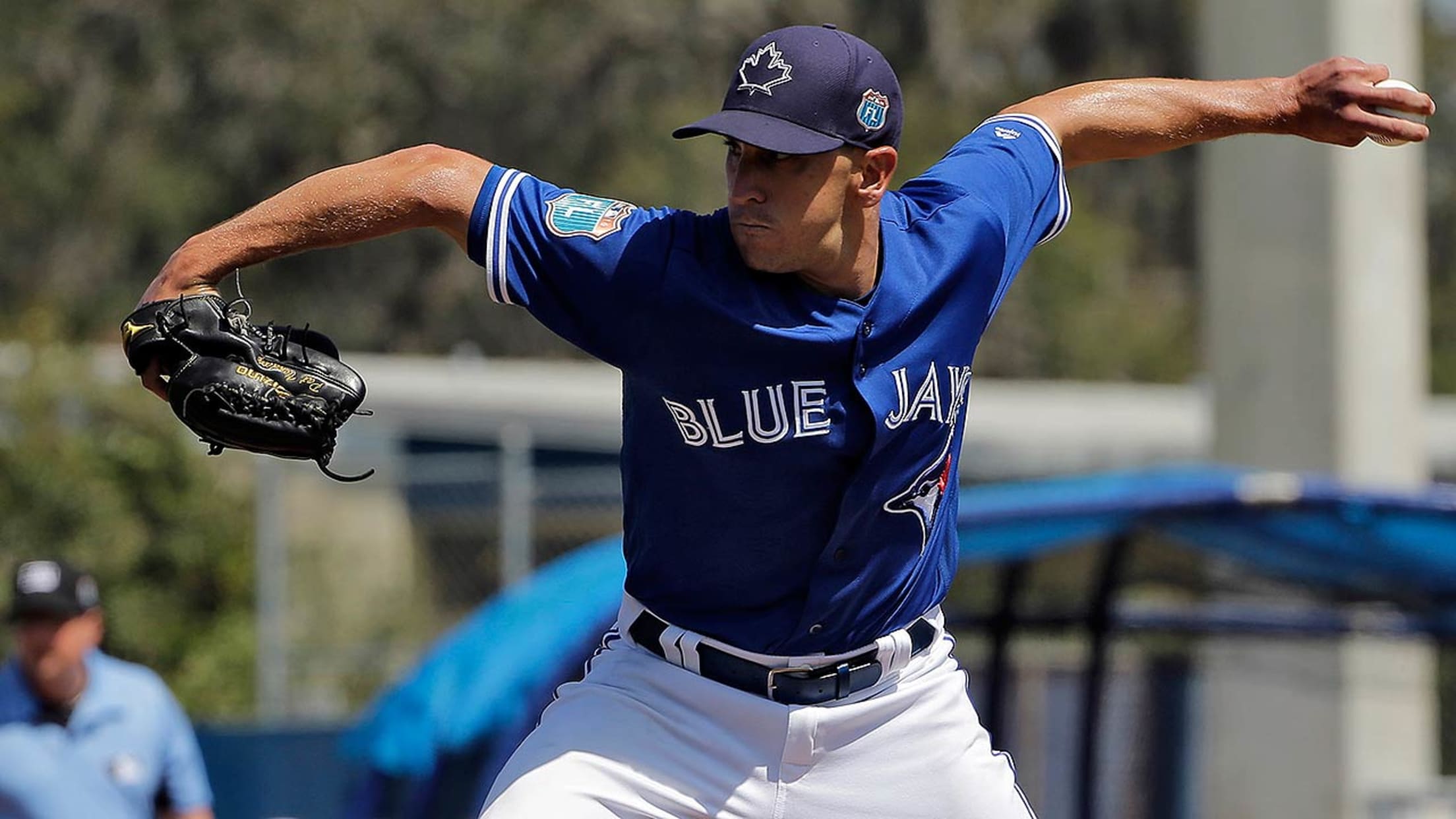 Switch-pitcher Pat Venditte has allowed just two hits in six Grapefruit League appearances. (AP)
DUNEDIN, Fla. -- The Blue Jays are expected to make another round of cuts to their pitching staff in the near future, but most of the position players are likely safe until the end of Spring Training.Toronto still has 47 players in camp, and usually by this late in camp
DUNEDIN, Fla. -- The Blue Jays are expected to make another round of cuts to their pitching staff in the near future, but most of the position players are likely safe until the end of Spring Training.
Toronto still has 47 players in camp, and usually by this late in camp that number is quite a bit lower. The reason behind the additional bodies this March is that the Blue Jays play Thursday night with a quick turnaround Friday morning and then also have two split-squad games next week.
"We really don't necessarily need to do a lot of it, because the guys who are here are playing a lot. We've got some older veterans, and for the most part, they're all getting a lot of at-bats," Blue Jays manager John Gibbons said.
• Spring Training:Tickets | Schedule | More
"If they weren't, it would be different, but we have that night game tomorrow and then a day game, a split-squad next week anyways, so that kind of throws a wrench into it. But the fact that they're all getting at-bats, they're doing just what they would be doing over [on the Minor League side] anyways."
Finding enough innings for the pitching staff is a slightly different story. Starters are going deeper into games, which means there aren't any many appearances available for guys out of the bullpen. That will force some moves in the near future, with another wave of cuts likely taking place at some point this week.
Toronto still hasn't offered a clear timeline on when some of the pressing roster decisions will be made. The Blue Jays have yet to name either Roberto Osuna or Drew Storen as the closer, while Aaron Sanchez and Gavin Floyd continue to compete for the final rotation spot.
Other jobs up for grabs include the second lefty and last man out of the bullpen, with a group of candidates that includes Randy Choate, Chad Girodo, Pat Venditte, Arnold Leon, Joe Biagini, Ryan Tepera and Steve Delabar among others. The fourth outfield spot appears to be between Junior Lake and Ezequiel Carrera.
The answers to those questions likely won't come until the middle of next week, when the Blue Jays begin to close up shop in Dunedin before heading on a two-game trip to Montreal for an exhibition series against the Red Sox.
"We're starting to formulate some pretty good ideas," Gibbons said. "I'm not sure when we'll announce it, but stay tuned."