Goins turns to mom for advice, support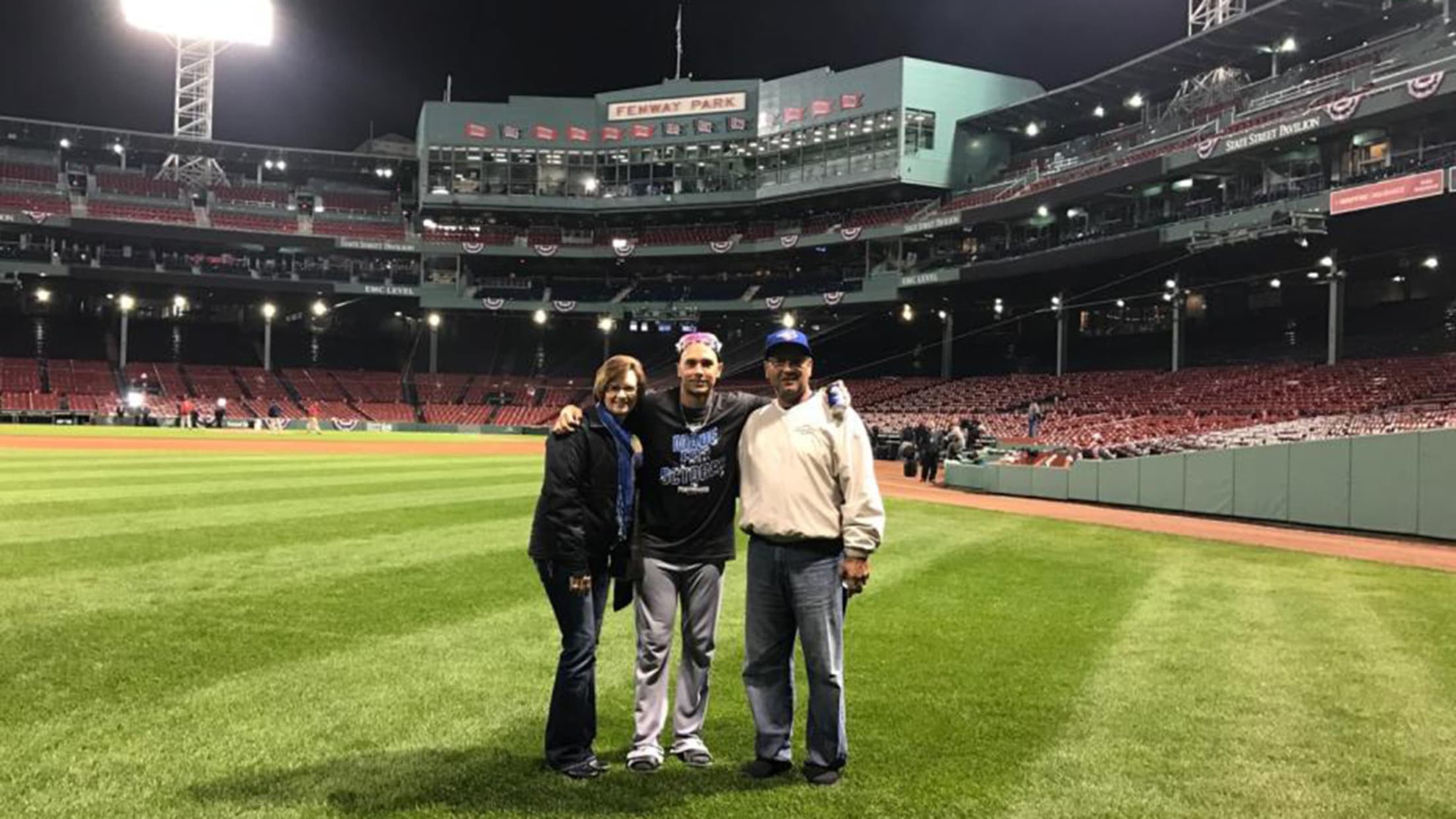 Ryan Goins with his mother, Melissa, and his father, Robert, at Fenway Park last season after the Blue Jays clinched a playoff berth. (Special to MLB.com)
TORONTO -- Ryan Goins has always been able to turn to his mother, Melissa, for support, but sometimes, there's a hitting tip hidden in there, too."She thinks she can hit, I swear to God she does," Goins said with a laugh. "I've got to let her know that she's not
TORONTO -- Ryan Goins has always been able to turn to his mother, Melissa, for support, but sometimes, there's a hitting tip hidden in there, too.
"She thinks she can hit, I swear to God she does," Goins said with a laugh. "I've got to let her know that she's not the hitting coach."
Melissa Goins has been Ryan's biggest supporter throughout his entire baseball career, which eventually took him through Dallas Baptist University before joining the Blue Jays in 2009 as a fourth-round Draft pick.
• Shop for Mom
"She was always there for encouragement," Goins said. "You know how mom is, telling you how good you are. Still, to this day she'll text me. If I go 0-for-4, she'll say "Oh, it's OK, you'll do it tomorrow."
Goins has the reputation of a baseball nut, always working on his game, swinging in the cages or hitting the gym. It turns out that's always been the case for Goins, even as a teenager.
"I was low-key," the 29-year-old said. "I never partied when I was in high school, I was always working out or doing something baseball related. Never was sneaking out of the house."
Goins' parents still see him play live often and enjoy visiting new ballparks when the team travels. Like many Toronto fans, a trip to Wrigley Field to watch the Blue Jays play the Cubs in mid-August is atop their list in 2017.