Blue Jays won't face Price in weekend series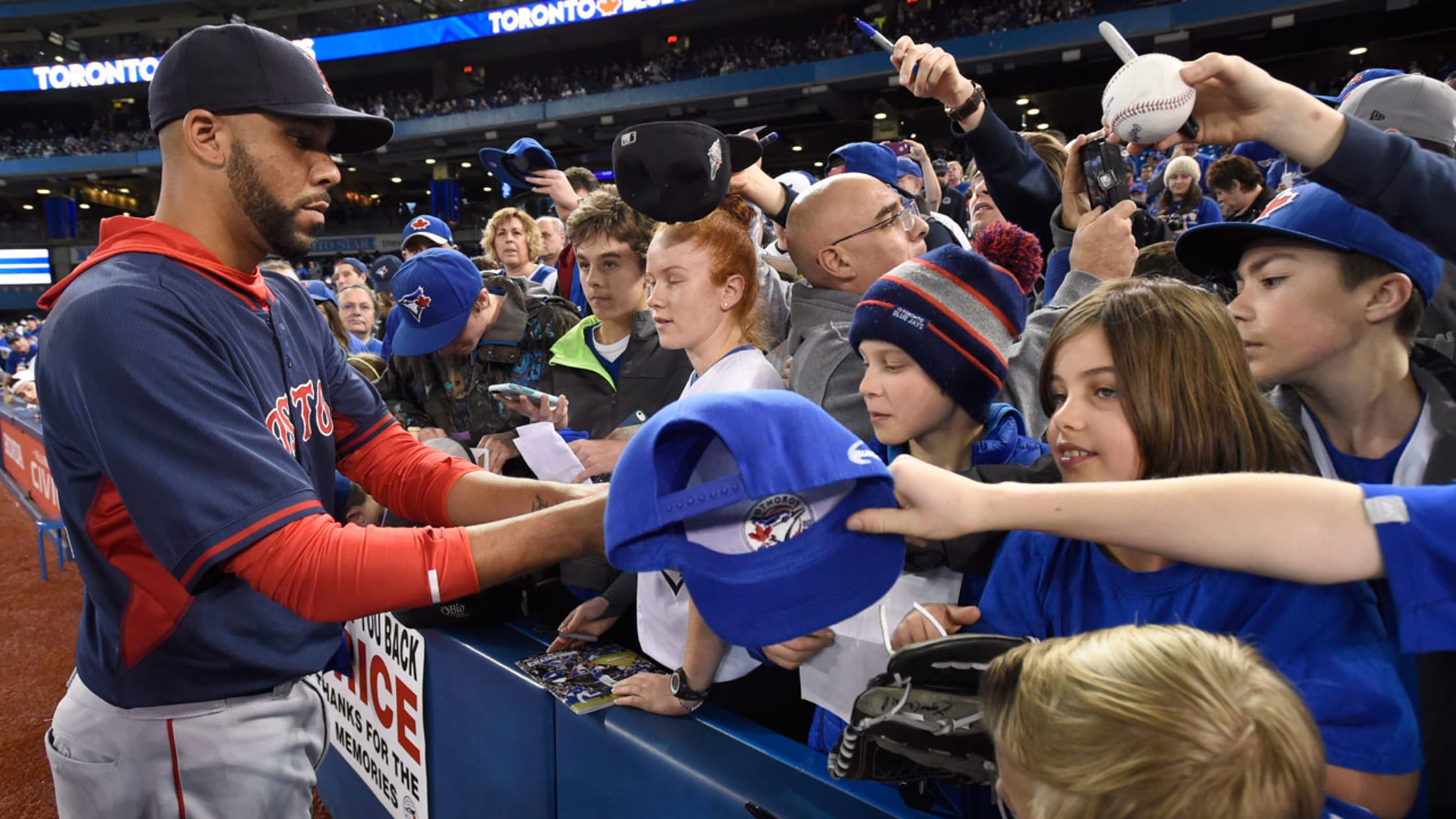 David Price originally was scheduled to start on Saturday afternoon. (AP)
TORONTO -- The return of David Price to Toronto has been postponed until at least later in the season.Price originally was scheduled to start on Saturday afternoon, but his outing was pushed back a day when Boston's first game of the season was rained out. The Red Sox then had
TORONTO -- The return of David Price to Toronto has been postponed until at least later in the season.
Price originally was scheduled to start on Saturday afternoon, but his outing was pushed back a day when Boston's first game of the season was rained out. The Red Sox then had yet another postponed game on Thursday, which meant Price is no longer scheduled to pitch this weekend at Rogers Centre.
The Blue Jays were looking forward to facing their former No. 1 starter, but at the same time it's probably good news considering Price is 16-2 with a 2.41 ERA in 21 career starts vs. Toronto.
"We don't mind that, to be honest with you," manager John Gibbons said about missing Price. "I was kind of anxious to see him because he was such a big part of this last year and he's one of the real good guys in the game. He's going to go down in history as one of the all-time greats I think when it's all said and done.
"He was tough on us always when he was pitching down there in Tampa ... I think most teams would welcome him not pitching."
Price joined the Blue Jays prior to last year's non-waiver Trade Deadline and immediately became a fan favorite. The American League Cy Young Award candidate went 9-1 with a 2.30 ERA in 11 starts for Toronto and played a key role in helping the club reach the postseason for the first time since 1993.
The native of Tennessee expressed some interest in re-signing with the Blue Jays, but serious negotiations never took place. The Blue Jays declined to make an official offer and instead Price went to division-rival Boston on a seven-year contract worth $217 million.
Toronto fans had been eagerly anticipating Price's return.
"It's going to happen, they're in the division, I know I'm going to face these guys many times throughout the rest of the season but no pitchers ever look at the schedule and goes, 'all right, I've got the Blue Jays,'" Price said. "Nobody's hooraying for that. It's a very good offense, but it's a fun team to pitch against. Whenever you're facing teams like that it really locks you in to go pitch by pitch."
Relievers on the bubble
The Blue Jays will have to make a roster move this weekend to create room for right-hander Marco Estrada on the 25-man roster. Estrada began the year on the disabled list with soreness in his lower back, but he has since been cleared to start Sunday vs. Boston.
Toronto is carrying an extra reliever on the roster, but that will change when Estrada is activated from the DL. That means either Arnold Leon or Joe Biagini will likely have to be cut and that creates some problems.
Leon is out of options and can't be sent to the Minors without clearing waivers. Biagini is a Rule 5 Draft pick and has to remain on the active roster for the entire season, otherwise he would have to be offered back to the Giants for $25,000.
If Biagini is pitching for his job, he made a pretty strong impression in Friday night's 8-7 loss as he tossed a clean inning of relief and struck out David Ortiz in his big league debut against the Red Sox.
"I don't get nervous often watching baseball games, but I get nervous watching him pitch because of the situation that he's in," general manager Ross Atkins admitted when asked about Biagini prior to the game. "He knows that he's pitching for his job. There's no hiding behind that. That's one of the beauties of being able to add to your roster, it was a creative way to add depth.
"It's a difficult situation for him to be in, but at the same time that's why you do it, that's why we love this game. It's why he wants to be a part of it, he's embracing that challenge and a lot can happen in two days."