Ausmus' staff returning except hitting coach Joyner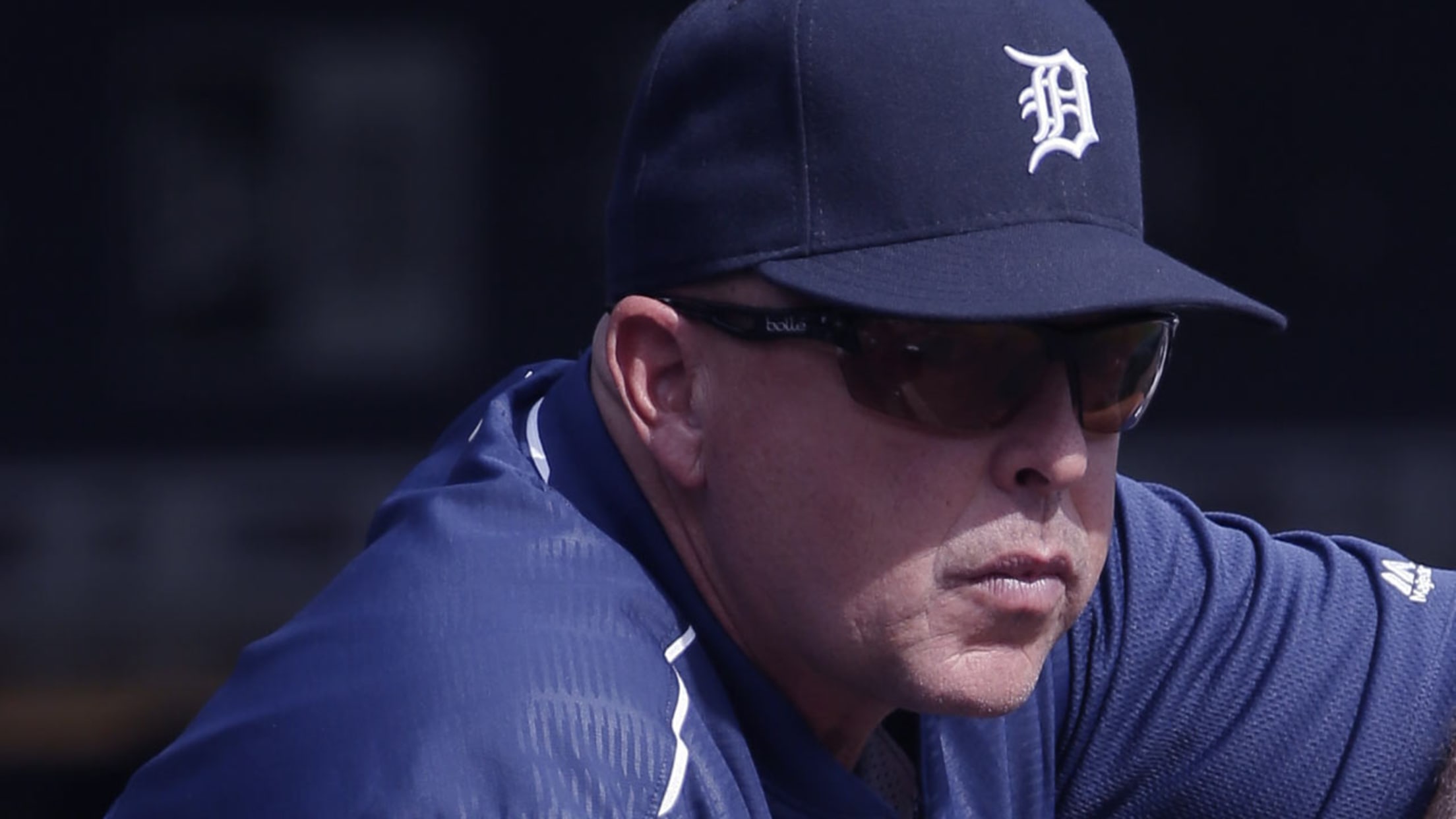 The Tigers led the Majors in batting average in Wally Joyner's first two seasons as their hitting coach. (Getty)
DETROIT -- Brad Ausmus will have most of his coaching staff back with him for 2017, but he'll have to hire a new hitting coach. Wally Joyner will not return after three seasons on the job, the Tigers announced on Saturday, instead opting to pursue other interests in baseball.Pitching coach
DETROIT -- Brad Ausmus will have most of his coaching staff back with him for 2017, but he'll have to hire a new hitting coach. Wally Joyner will not return after three seasons on the job, the Tigers announced on Saturday, instead opting to pursue other interests in baseball.
Pitching coach Rich Dubee, bench coach Gene Lamont, first-base coach Omar Vizquel, third-base coach Dave Clark, bullpen coach Mick Billmeyer and defensive coordinator Matt Martin will return. All of them have been with Ausmus since he was hired as Tigers manager after the 2013 season except for Dubee, who was brought on last year.
Assistant hitting coach David Newhan's status will be determined once the Tigers hire Joyner's replacement.
Ausmus said he didn't know about Joyner's situation until he invited his coaches back earlier this week. Joyner was one of Ausmus' first hires after getting the job, brought in after serving as the Phillies' assistant hitting coach. The former All-Star first baseman took over a prolific offense centered on two-time MVP and Triple Crown winner Miguel Cabrera, but also had his share of projects, from Nick Castellanos to J.D. Martinez to James McCann.
The Tigers ranked first or second among AL teams in batting average in each of the past three seasons, and they finished no worse than third in OPS. They've had trouble translating that into runs the past two years, finishing sixth in runs this season after placing 10th in 2015. Detroit scored 10 or more runs in 14 games this year, but was also shut out 12 times.
The 54-year-old Joyner could try for a coaching job elsewhere. He could also get involved on the instructional end, staying closer to his Utah home.
Unlike last year, when the Tigers went through a lengthy search to replace former pitching Jeff Jones with Dubee, Ausmus said their search for a new hitting coach will probably be shorter. He wouldn't name candidates, but two likely candidates within the organization are Triple-A Toledo manager Lloyd McClendon and longtime Mud Hens hitting coach Leon Durham.
McClendon served as Tigers' hitting coach from 2007-13 under former manager Jim Leyland. He also interviewed for the manager's job before the Tigers hired Ausmus. McClendon returned to the Tigers' organization after two seasons as manager of the Mariners, and spent September as an extra coach on Ausmus' staff.
Durham has spent 16 years coaching in Toledo, interviewing for Major League positions but never getting a chance.