Boxberger 'going in right direction' in recovery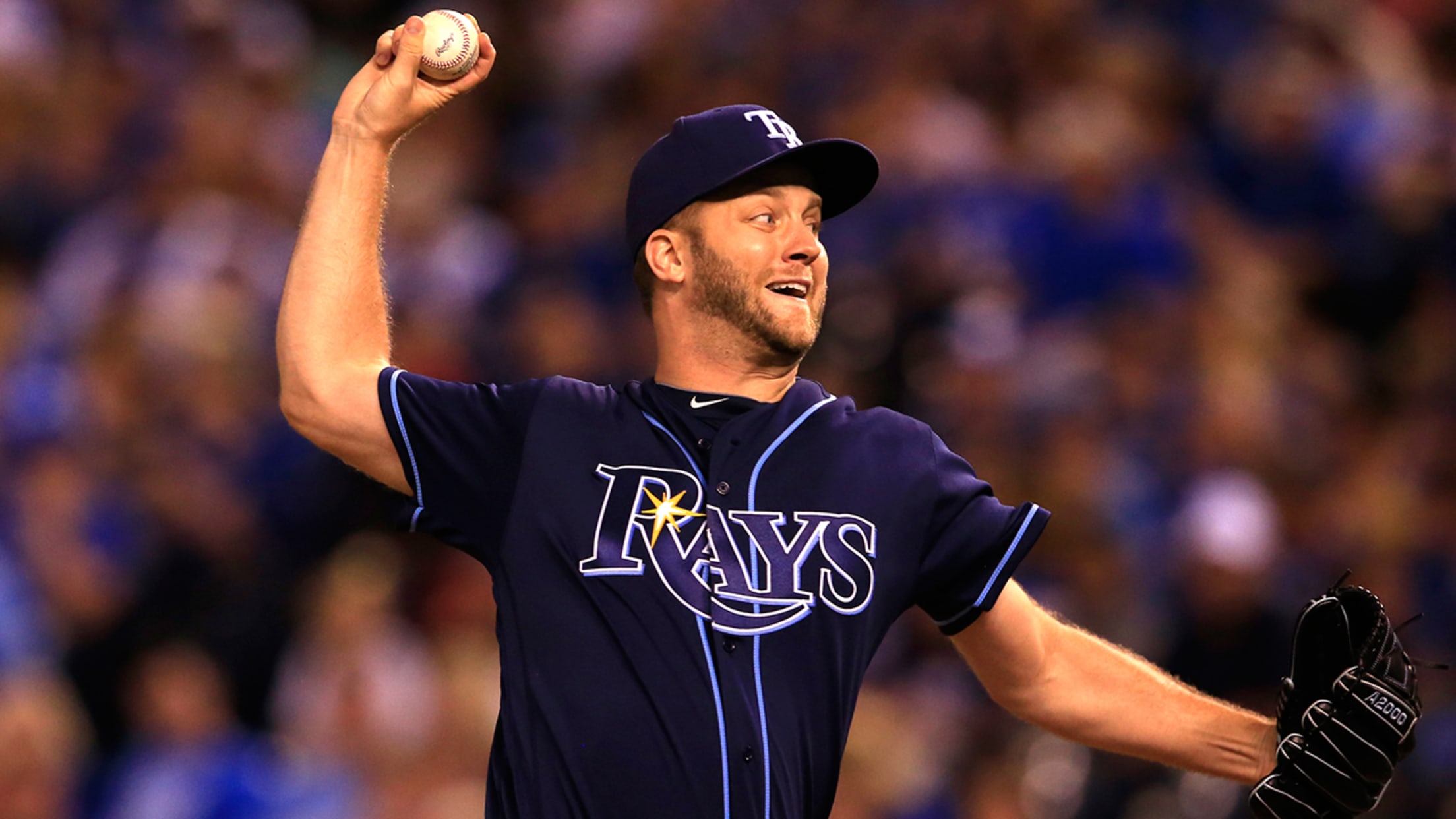 Rays closer Brad Boxberger is recovering from adductor surgery and a left oblique strain. (AP)
ST. PETERSBURG -- Brad Boxberger was supposed to be the Tampa Bay closer coming into this season. But two long-term injuries have limited him to just one appearance. Six batters faced, two runs allowed.In March, he had adductor surgery. And upon his return on May 30 against Kansas City, a
ST. PETERSBURG -- Brad Boxberger was supposed to be the Tampa Bay closer coming into this season. But two long-term injuries have limited him to just one appearance. Six batters faced, two runs allowed.
In March, he had adductor surgery. And upon his return on May 30 against Kansas City, a left oblique strain sidelined him again.
"The latest is it's feeling a lot better than it was," Boxberger said on Saturday, his first appearance with the media since the injury. "Everything's been progressing well. It's just a matter of letting it heal and strengthening it back up and get ready to go again."
Boxberger said that doctors told him the two injuries weren't connected in any way. They also told him "it was a pretty good oblique strain." The Rays haven't missed a beat at the back end of the bullpen with him missing -- replacement closer Alex Colome is 18-for-18 in saves with an 0.96 ERA -- but lack of depth has been an ongoing issue for manager Kevin Cash.
In 2015, Boxberger recorded an American League-leading 41 saves and was an All-Star. He isn't sure what the timetable is for him to return. He just hopes that when he does come back from his second injury, it's for good this time.
"I got it pretty good apparently, so it's just a matter of taking it day by day to see each day how it feels, but it's been much better," Boxberger said. "Going in the right direction."
Sam Blum is a reporter for MLB.com based in St. Petersburg.