All-Star Crawford extends No. 35 Giants lore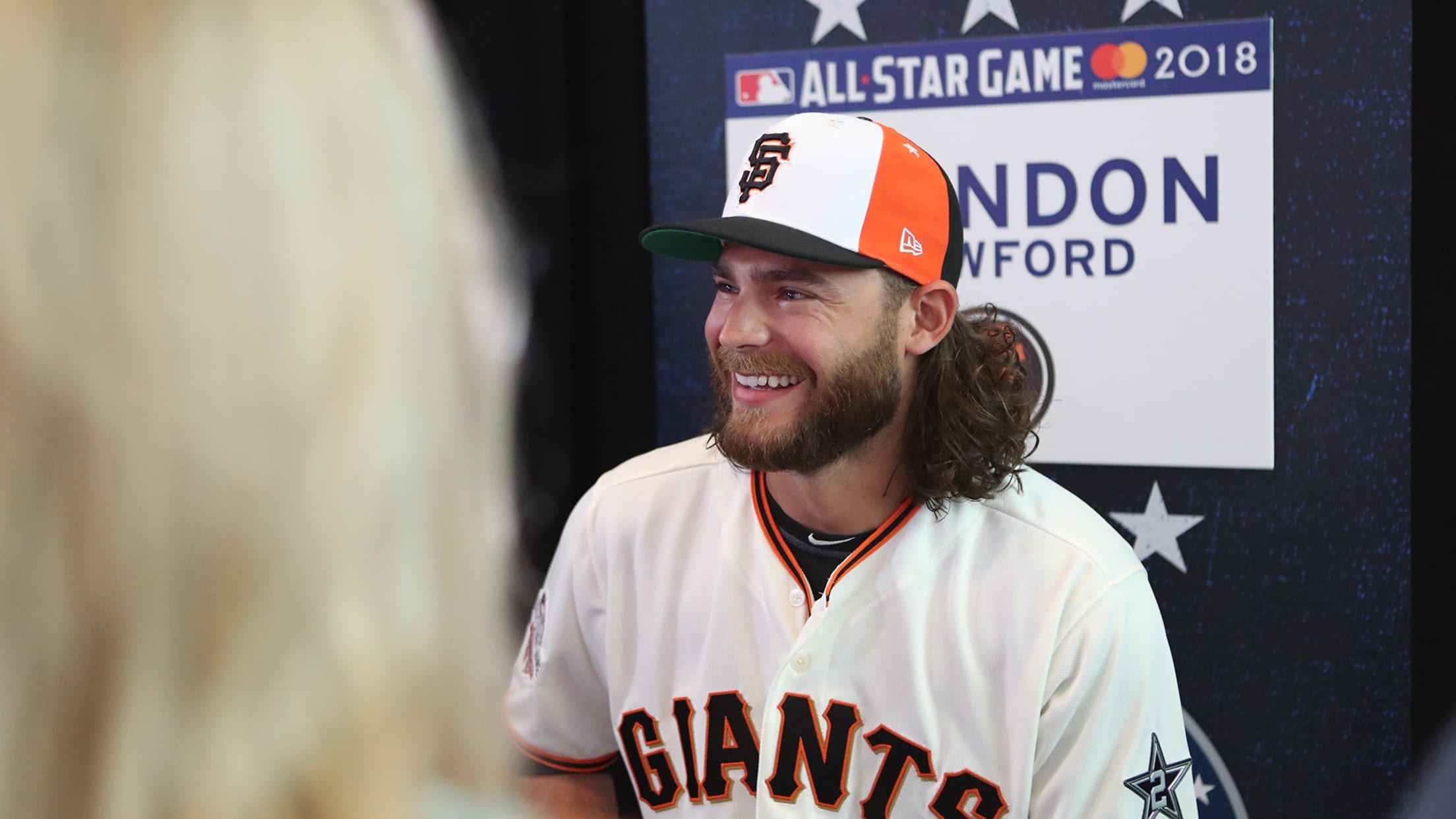 Brandon Crawford doesn't simply perpetuate the significance of wearing No. 35 for the San Francisco Giants. He deepens it, as he'll try to prove when he starts at shortstop for the National League in the All-Star Game presented by Mastercard, which airs on Tuesday at 4:30 p.m. PT on FOX.That
Brandon Crawford doesn't simply perpetuate the significance of wearing No. 35 for the San Francisco Giants. He deepens it, as he'll try to prove when he starts at shortstop for the National League in the All-Star Game presented by Mastercard, which airs on Tuesday at 4:30 p.m. PT on FOX.
That number is unofficially reserved for shortstops who demonstrate all-around excellence. That would describe Crawford, winner of the NL's last three Gold Glove Awards as well as a 2015 Silver Slugger Award.
:: Complete All-Star Game coverage ::
It certainly would describe Chris Speier, with whom the "35" tradition began. Speier earned three consecutive All-Star selections (1972-74), hit 15 homers ('72) and 30 doubles ('75) and drove in 71 runs ('72-73) back when shortstops rarely achieved such totals.
It also would describe Rich Aurilia, another Giant to don No. 35. Aurilia was a 2001 All-Star and the only Giants shortstop to record three 20-homer seasons.
With a .292/.363/.462 slash line to go with 10 homers and 39 RBIs, Crawford has a chance to again accumulate solid offensive numbers while maintaining defensive mastery. He has been responsible for seven Defensive Runs Saved.
So it's not surprising when Crawford, also a 2015 All-Star, describes his priorities as "probably a tie between doing something offensively and making plays defensively."
With his strong arm and superior range, the 31-year-old Crawford's defense grabs the most attention. It certainly gets his.
"Probably as much as anybody else does, I'll go back and watch plays that I was involved in, whether they're good or bad, honestly," Crawford said. "It kind of gives me a critique of my game. I'm going to look back and see what could I have done or what did I do right there that I can use later."
As is the case with anyone successful in any field, Crawford learns from his lapses.
"Sometimes they stick with me more than the good plays, especially in that moment," Crawford said. "I feel like, 'I could have made this play; maybe I should have made this play.' That'll stick with me, especially if a run scores because of it."
As a result, Crawford challenges himself constantly.
"I try to improve every year -- every game, really," Crawford said. "If there's something that I feel like I can improve on, I want to be able to pick it out and find it. I like competing. That's what drives me to get better."
Crawford has been surrounded by instability due to injuries sustained by players at the positions surrounding him. That's a little more difficult to cope with when somebody besides Joe Panik plays second base alongside him.
"Typically, it's timing on double plays, knowing when he's going to be at the bag," Crawford said. "I noticed that recently on some force plays."
In the Midsummer Classic, Crawford knows he'll have few or no concerns to his right, with Colorado's Nolan Arenado playing third base. They teamed together frequently at last year's World Baseball Classic.
"He's one of the best third basemen in the game," Crawford said. "To play with him is going to be fun."
While watching the 2018 All-Star Game presented by Mastercard live on FOX on Tuesday, fans can submit their choices for the Ted Williams Most Valuable Player Award presented by Chevrolet with the 2018 All-Star Game MLB.com MVP Vote.
The 89th Midsummer Classic, at Nationals Park in Washington, D.C., will be televised nationally by FOX Sports; in Canada by Rogers Sportsnet and RDS; and worldwide by partners in more than 180 countries. FOX Deportes will provide Spanish-language coverage in the United States, while ESPN Radio and ESPN Radio Deportes will provide exclusive national radio coverage of the All-Star Game. MLB Network, MLB.com and SiriusXM also will provide comprehensive All-Star Week coverage.
For more information about MLB All-Star Week and to purchase tickets, visit AllStarGame.com and follow @MLB and @AllStarGame on social media.