Phillips, Votto notch multiple hits as Reds top Bucs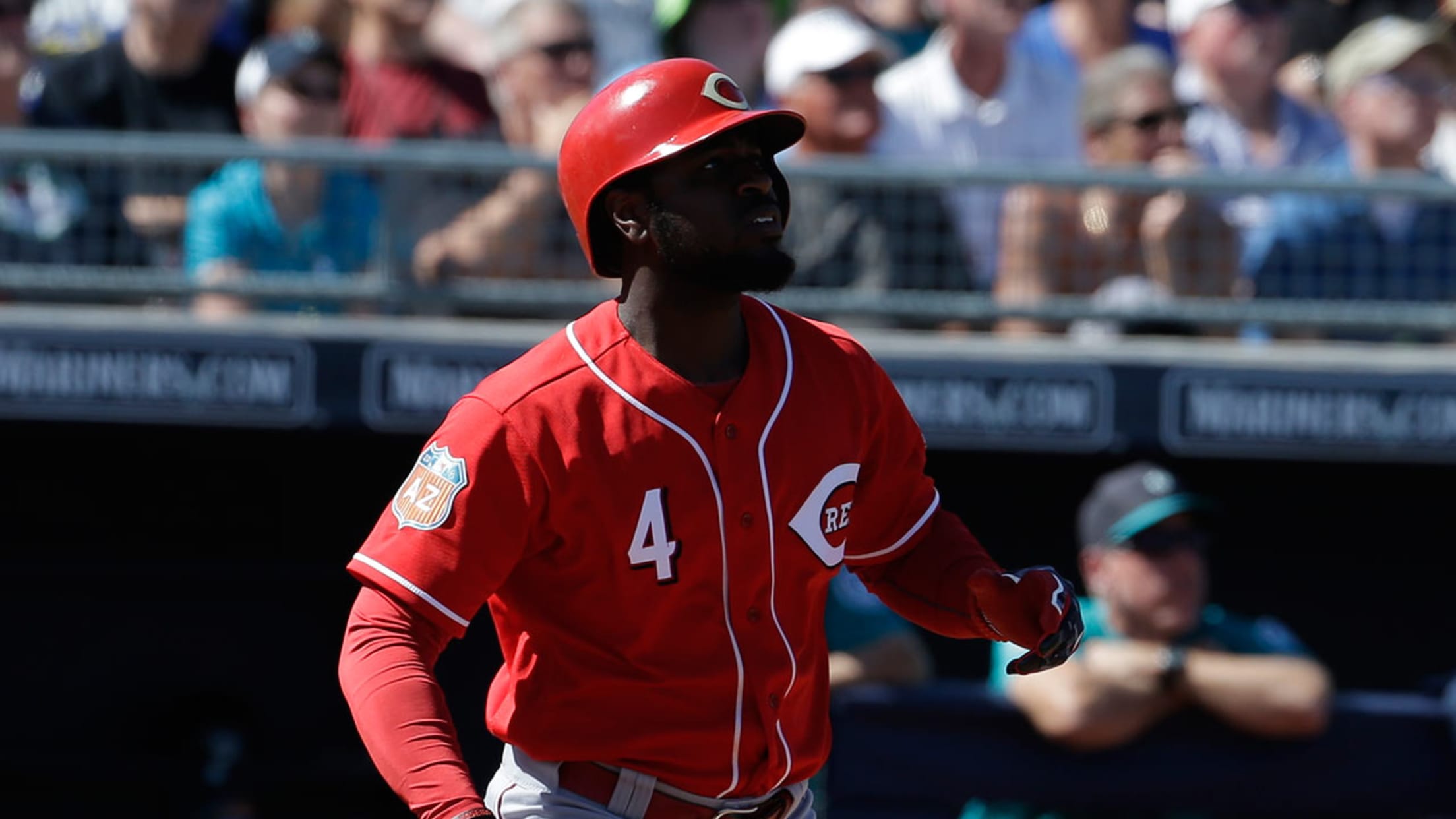 Brandon Phillips drove in two runs in the Reds' Spring Training finale. (AP)
INDIANAPOLIS -- Cincinnati erupted for seven runs in the top of the third en route to a 13-6 victory over Pittsburgh before a sellout crowd of 14,352 on Saturday afternoon at Victory Field. It was the final Spring Training contest for both clubs.Tucker Barnhart, who played at nearby Brownsburg (Ind.)
INDIANAPOLIS -- Cincinnati erupted for seven runs in the top of the third en route to a 13-6 victory over Pittsburgh before a sellout crowd of 14,352 on Saturday afternoon at Victory Field. It was the final Spring Training contest for both clubs.
Tucker Barnhart, who played at nearby Brownsburg (Ind.) High School, led the Reds by going 3-for-4 with two runs scored and one RBI. He registered a double in the second and singles in each of the next two innings. Barnhart received the start at catcher after Devin Mesoraco was a late scratch with hip soreness.
• Barnhart returns to native Indiana
First baseman Joey Votto and second baseman Brandon Phillips each went 2-for-3 with one run scored for Cincinnati. Votto also posted one RBI, while Phillips collected a triple and two RBIs.
Right-hander Alfredo Simon, who is expected to be a Reds starter this season, was credited with the win. He allowed four earned runs in four innings while walking four and striking out three.
The Reds pounded out 17 hits on the afternoon while the Pirates managed eight. The cold and windy conditions wreaked havoc on both clubs, with winds gusting up to 47 mph. The Victory Field staff even took down the flags in left field midway through the contest, fearing they would be torn down by the weather.
"Those were tough conditions, especially for the pitchers, but we had a lot of hard contact today," Reds manager Bryan Price said. "Brandon [Phillips] hit the ball today, Eugenio [Suarez] had a couple of walks and Joey [Votto] hit the ball hard a couple of times. We did some really good things to create some run-scoring opportunities."
Veteran infielder David Freese, who is entering his first year with the Pirates after playing 721 Major League games for the Cardinals and Angels, launched a two-run homer in the first inning to give Pittsburgh a brief lead.
"We love him as a batter in the box," Pirates manager Clint Hurdle said of Freese. "We've watched him play so many games against us. We love the veteran experience and him as a competitor. He's hungry and is playing with an edge because the game hasn't gone the way he's wanted the past few years."
Pittsburgh was charged with five of the game's six errors.
Up next for the Reds: Cincinnati opens its 2016 regular season on Monday against Philadelphia. First pitch from Great American Ball Park is set for 4:10 p.m. ET. Right-hander Raisel Iglesias is scheduled to be the Opening Day starter for the Reds while right-hander Jeremy Hellickson will get the nod for the Phillies.
Up next for the Pirates: Pittsburgh begins its 2016 regular season on Sunday versus St. Louis. First pitch from PNC Park is slated for 1:05 p.m. ET. Left-hander Francisco Liriano will be the Opening Day starter for the Pirates while ace righty Adam Wainwright will take the hill for the Cardinals.
Watch both games on MLB.TV.
Matt Segal is a contributor to MLB.com.