Braves wrap Community Heroes Week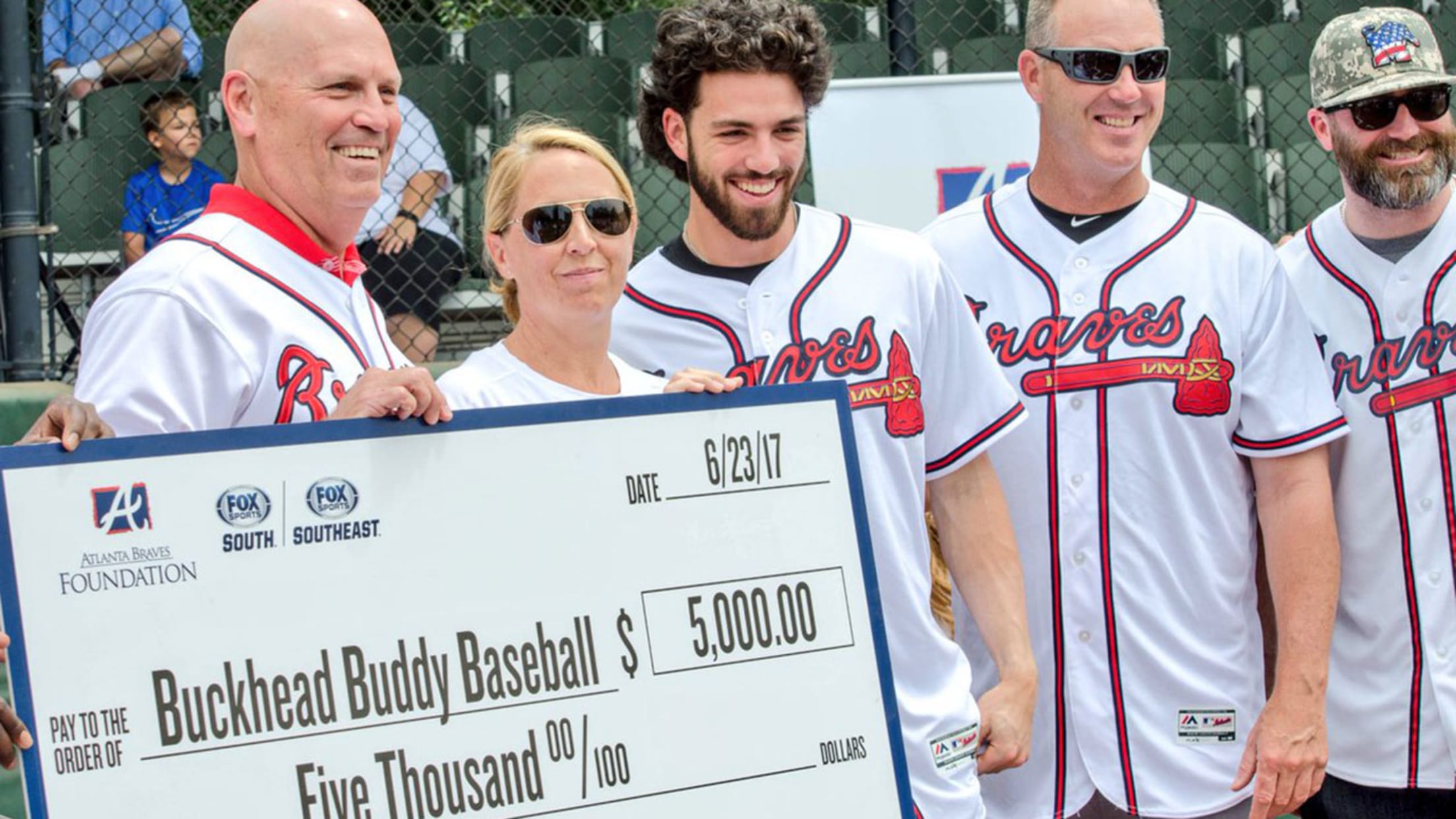 ATLANTA -- The Braves and Fox Sports South wrapped their Community Heroes Week activities by recognizing Anna Patton, who runs the Buddy Baseball Program at Buckhead Baseball.Dansby Swanson, Matt Adams, Sean Newcomb, Arodys Vizcaino and manager Brian Snitker were among the Braves representatives who arrived at Frankie Allen Park Friday
ATLANTA -- The Braves and Fox Sports South wrapped their Community Heroes Week activities by recognizing Anna Patton, who runs the Buddy Baseball Program at Buckhead Baseball.
Dansby Swanson, Matt Adams, Sean Newcomb, Arodys Vizcaino and manager Brian Snitker were among the Braves representatives who arrived at Frankie Allen Park Friday morning to surprise Patton with this honor.

"It's always great to get out in the community and see some of these things people do for others," Swanson said. "It certainly makes you feel good to have a chance to thank them for what they do."
Patton has three children, including one who has Down syndrome. She created a capstone program for 12-year-old players to play in the Buddy Baseball Program. The program allows kids with disabilities (autism, Down syndrome, mental retardation, cystic fibrosis, dwarfism, etc.) to be paired with a 12-year-old Buddy to help play the game of baseball.
Mark Bowman has covered the Braves for MLB.com since 2001.