Wednesday's Marlins-Braves game postponed
Game rescheduled as part of a day/night doubleheader on Aug. 13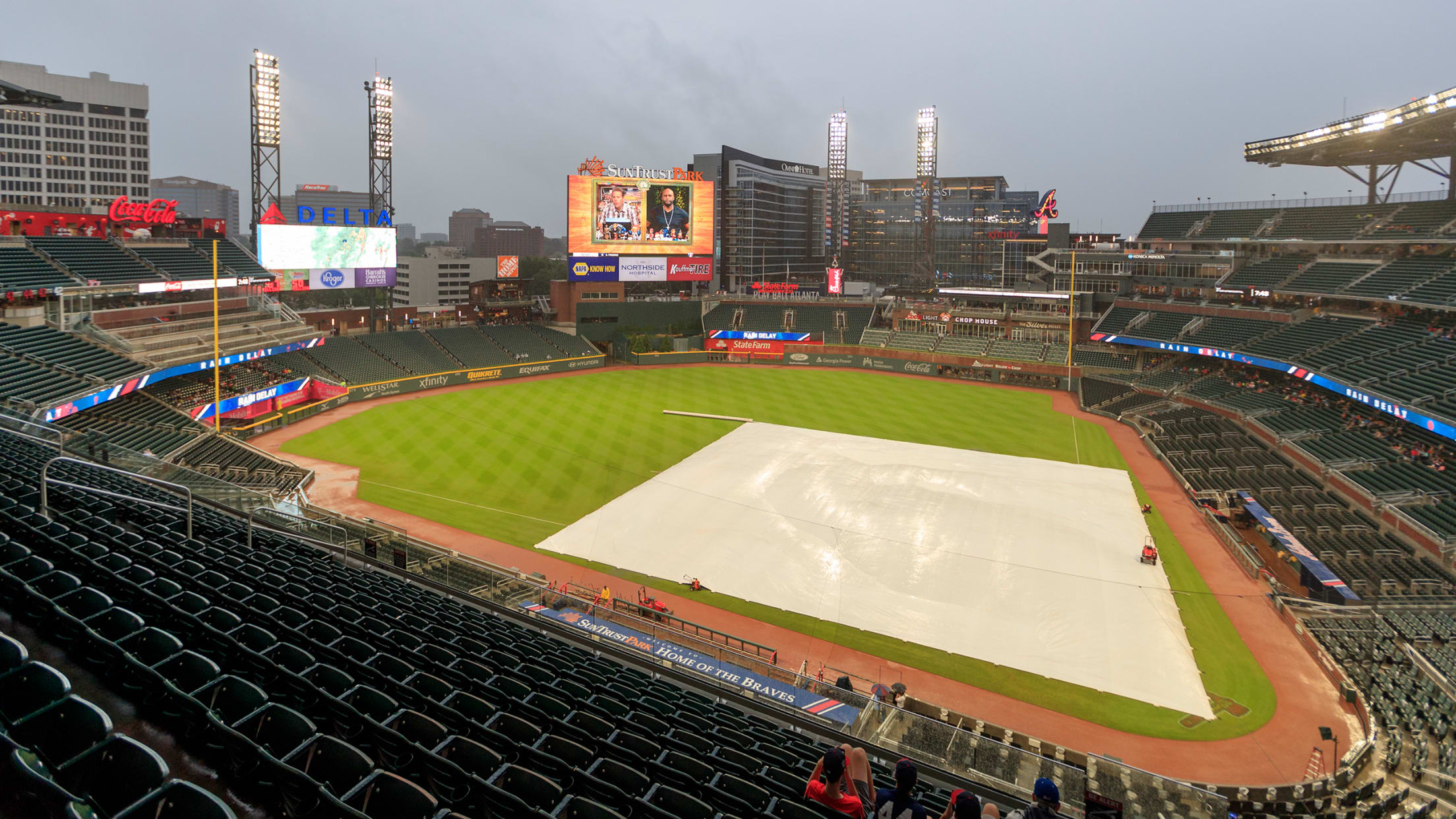 Tonight's Atlanta Braves game versus the Miami Marlins has been postponed due to inclement weather. The game will be rescheduled for Monday, Aug. 13, at 1:35 p.m. ET as part of a day/night doubleheader. The second game is slated for the previously scheduled 7:35 p.m. Both games will air on
Tonight's Atlanta Braves game versus the Miami Marlins has been postponed due to inclement weather. The game will be rescheduled for Monday, Aug. 13, at 1:35 p.m. ET as part of a day/night doubleheader. The second game is slated for the previously scheduled 7:35 p.m. Both games will air on FOX Sports Southeast.
This is the fifth rainout at SunTrust Park and the third this season (April 22 vs Mets; May 17 vs Cubs).
All guests with a ticket for tonight's game should hold onto their ticket to be allowed admission to the rescheduled game on Monday, August 13 at 1:35 p.m. for the same seat. Mobile tickets will remain available in the Ballpark app until the rescheduled date.
A-List Members and Club Members will receive an email informing them of their ticket options.
Guests who are unable to attend the rescheduled game can exchange their paid ticket for a ticket to any remaining 2018 regular season Braves home game*. Ticket exchanges must take place before the rescheduled game is played on August 13 at 1:35 p.m.
All guests who purchased their tickets through StubHub! should hold onto their ticket and use it for the same seat to the rescheduled game on Monday, August 13 at 1:35pm. Any specific StubHub! inquiries can be directed to StubHub! at 866-788-2482.
Guests may begin exchanging their tickets tomorrow at 10:00 a.m. at any SunTrust Park ticket window or by mail. Visit www.braves.com/rainout for all up-to-date information.