How potential Braves playoff roster may look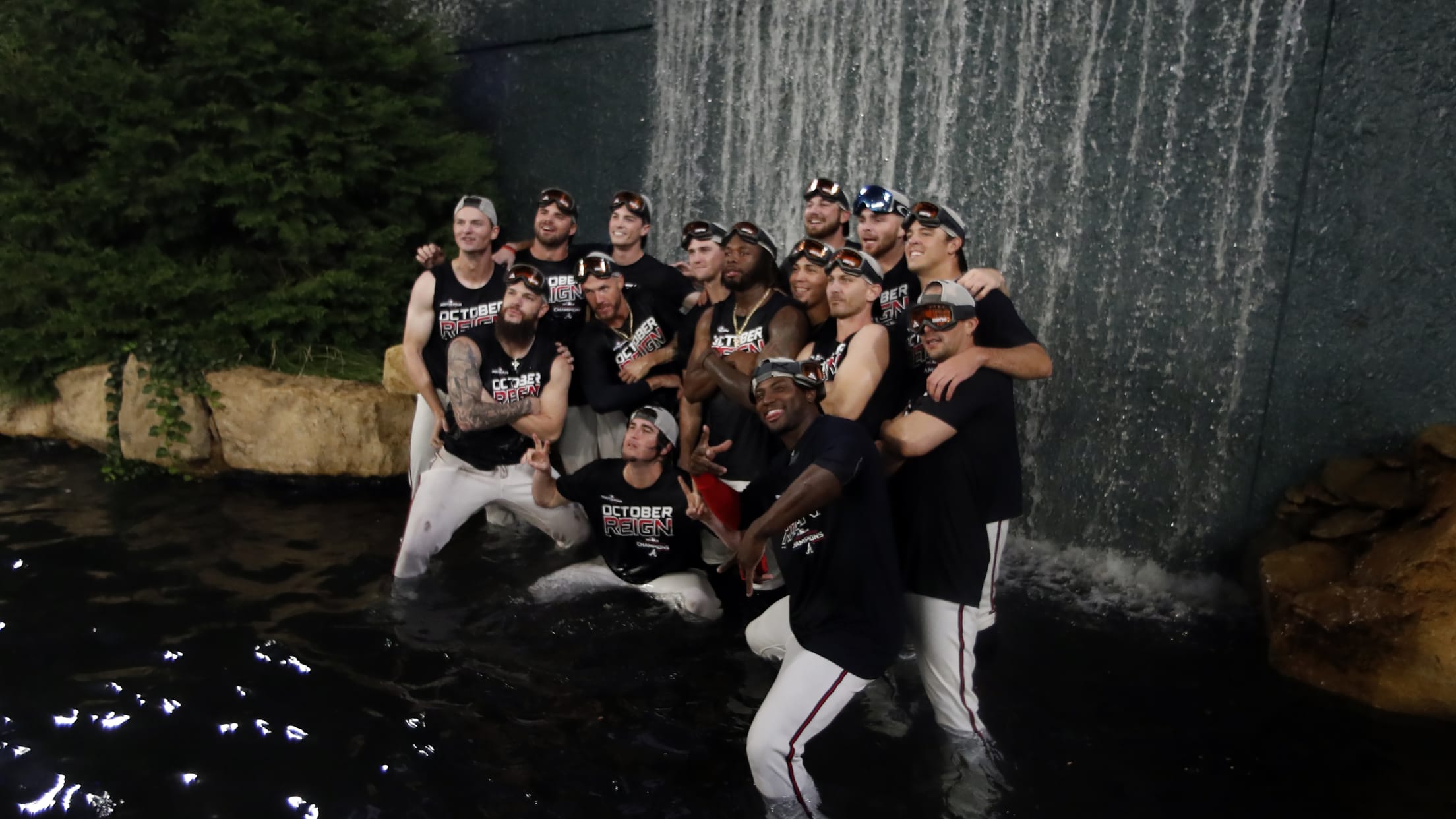 ATLANTA -- Now that the Braves have completed the regular season and learned the Cardinals will serve as their opponent in the National League Division Series, they will spend the next couple days discussing how to best construct their roster for this matchup. There is a chance the Braves could
ATLANTA -- Now that the Braves have completed the regular season and learned the Cardinals will serve as their opponent in the National League Division Series, they will spend the next couple days discussing how to best construct their roster for this matchup.
There is a chance the Braves could reveal their roster during Wednesday's workout at SunTrust Park. But they will not be required to submit their roster until Thursday morning.
• NLDS presented by Utz, Game 1: Tonight, 5 ET on TBS
When Atlanta opens the NLDS against St. Louis on Thursday, the club knows it will be without Charlie Culberson (facial fractures) Johan Camargo (right shin hairline fracture) and Ender Inciarte (right hamstring strain). Thus, there will be concerns about a bench, which looked much more formidable two weeks ago.
• Here's how the playoff rosters might look
Here is the fifth of my weekly projections of the Braves' postseason roster:
Catchers (3): Brian McCann, Tyler Flowers, Francisco Cervelli
Carrying a third catcher provides insurance when there's a need to replace McCann with a pinch-runner. Cervelli missed most of this summer while recovering from a concussion, and he recently missed a week because of a lacerated finger. But he still provides more value than the still-skidding Austin Riley does as a pinch-hitter.
• Represent Atlanta with NL East champs gear
Infielders (5): Freddie Freeman, Ozzie Albies, Dansby Swanson, Josh Donaldson, Adieny Hechavarria
With this arrangement, Hechavarria would have to play third base if necessary. But this is a risk the Braves may have to take now that they've seen Riley go 5-for-38 with 18 strikeouts since he returned from the Minors. Hechavarria would be the only backup infielder. Veteran outfielder Nick Markakis could also play first base if necessary.
Outfielders (5): Ronald Acuña Jr., Nick Markakis, Matt Joyce, Billy Hamilton, Adam Duvall
With Inciarte out, the Braves may opt to fill his void by carrying an extra reliever. Rafael Ortega hit a two-run homer on Sunday and fans will remember the grand slam he hit in an Aug. 18 win over the Dodgers. But he has produced just a .578 OPS over 96 plate appearances. Ortega's left-handed bat likely wouldn't provide more value than Atlanta could gain by stuffing its bullpen with another pitcher.
• What's ahead? Braves postseason FAQ
Rotation (3): Dallas Keuchel, Mike Foltynewicz, Mike Soroka
We'll stick with three again this week because it seems wise to see how the first few games of the NLDS progress before determining whether Max Fried should start Game 4. My recent thought has been: Does it make sense to hold Fried for a Game 4 start or possibly use him a few times out of the bullpen within the first three games? Instead of committing to one approach, it's best to make him available to pitch out of the 'pen during the first few games. If Fried is not needed or just makes a brief appearance during one of the first two games, start him in Game 4 and have another multiple-inning option available to enter when necessary.
Bullpen (8): Mark Melancon, Shane Greene, Chris Martin, Sean Newcomb, Jerry Blevins, Darren O'Day, Fried, Josh Tomlin, Luke Jackson
Last week, I included Julio Teheran and omitted both Jackson and Tomlin. But given that Tomlin has filled the role throughout the season, he's a better long relief option than Teheran, who struggled during each of his final three starts. Jackson has surrendered a .834 OPS within his past 11 appearances. But misfortune has played a part, as opponents produced a .600 batting average on balls in play. The former closer struck out each of the six batters faced this week and provided the reminder of how valuable his swing-and-miss stuff can be in the postseason.
Mark Bowman has covered the Braves for MLB.com since 2001.