Braves reassign Newcomb to Minors camp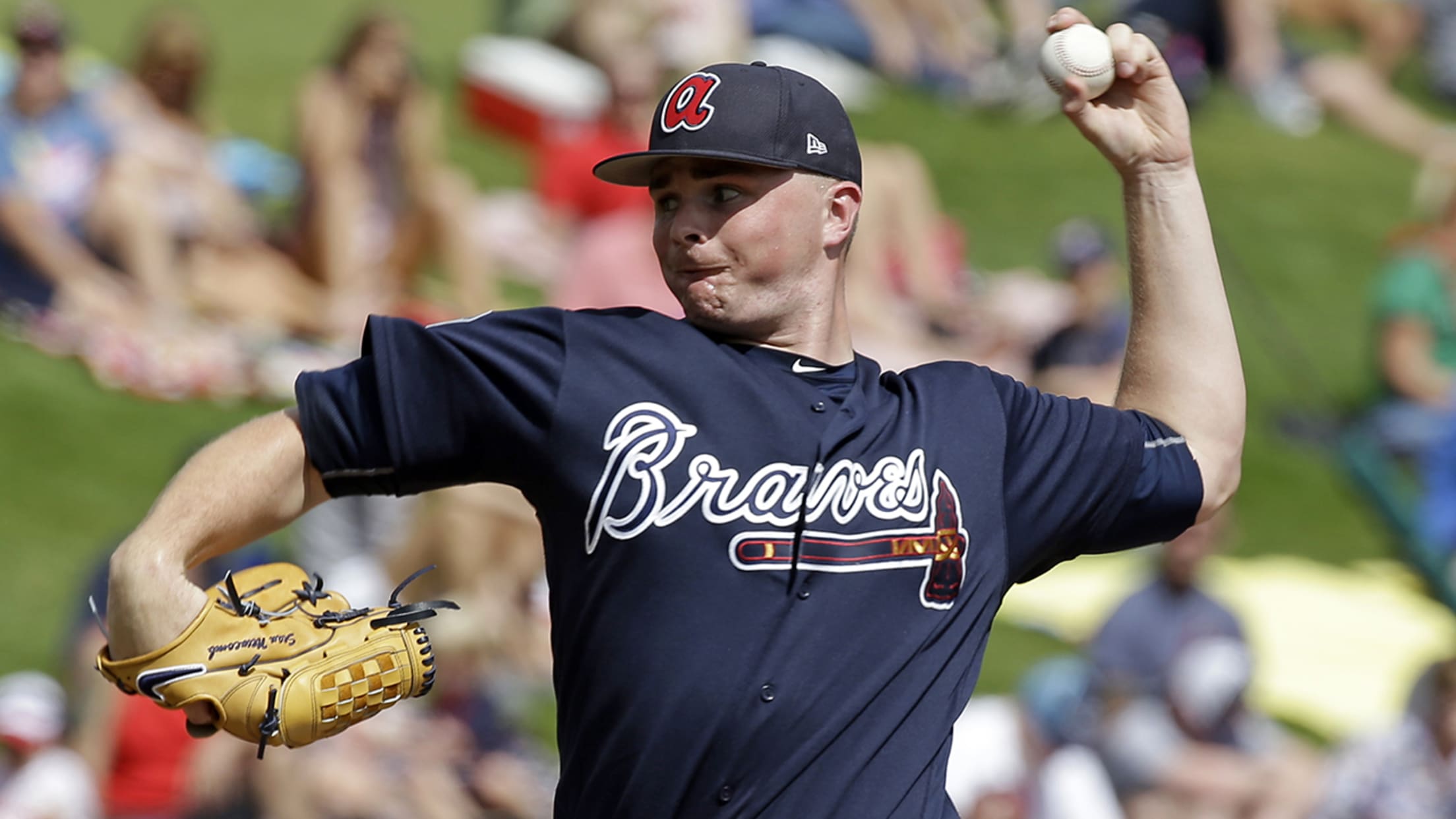 "I told [Sean Newcomb], 'One of these days, you're going to walk into this office and I'm going to say, 'Nice to see you, you're pitching tonight,'" manager Brian Snitker said. (AP) (John Raoux/AP)
LAKE BUENA VISTA, Fla. -- With Wednesday's impressive performance against the Phillies, Sean Newcomb gave the Braves a sense that he might be ready to pitch at the Major League level at some point this season.But because there won't be opportunities for him to work more than a couple of
LAKE BUENA VISTA, Fla. -- With Wednesday's impressive performance against the Phillies, Sean Newcomb gave the Braves a sense that he might be ready to pitch at the Major League level at some point this season.
But because there won't be opportunities for him to work more than a couple of innings here or there in big league camp over the remainder of Spring Training, the Braves reassigned Newcomb to Minor League camp on Thursday. The 23-year-old southpaw will now have a chance to stretch out and make the proper preparations to serve as a starting pitcher once the regular season begins.
"He needs to get in his routine and he wasn't going to make our club," Braves manager Brian Snitker said of Newcomb, the No. 6. prospect in Atlanta's system. "I told him, one of these days, you're going to walk into this office and I'm going to say, 'Nice to see you, you're pitching tonight.'"
Newcomb struck out four of the seven batters faced as he completed two scoreless innings against the Phillies. This outing served as a much-needed confidence booster for the young southpaw. He had allowed 10 earned runs over the 3 2/3 innings completed in the three previous Grapefruit League outings he had experienced over the past two years.
Newcomb will likely begin this season within Triple-A Gwinnett's rotation. Inconsistent command plagued him during the first three months of last season with Double-A Mississippi, but he posted a 2.26 ERA and produced a 2.9 strikeouts-to-walks ratio over his final nine regular-season starts.
Odds and ends
• Blaine Boyer and Chaz Roe have been considered the top candidates to battle for one of the final spots in Atlanta's bullpen. But as they have struggled, they have opened the door for others, including Eric O'Flaherty, who has retired 12 of his past 16 batters faced. O'Flaherty surrendered a run in Thursday's 8-7 loss to the Yankees, but Snitker says his stuff has improved with every subsequent outing.
• After missing most of last week with the flu, Chase d'Arnaud was diagnosed with bronchitis on Monday. d'Arnaud has been told to stay away from the Spring Training complex until he is no longer contagious. His absence improves the possibility Johan Camargo could earn a spot on Atlanta's Opening Day roster.
Mark Bowman has covered the Braves for MLB.com since 2001.