Braves select righty Gomez in Rule 5 Draft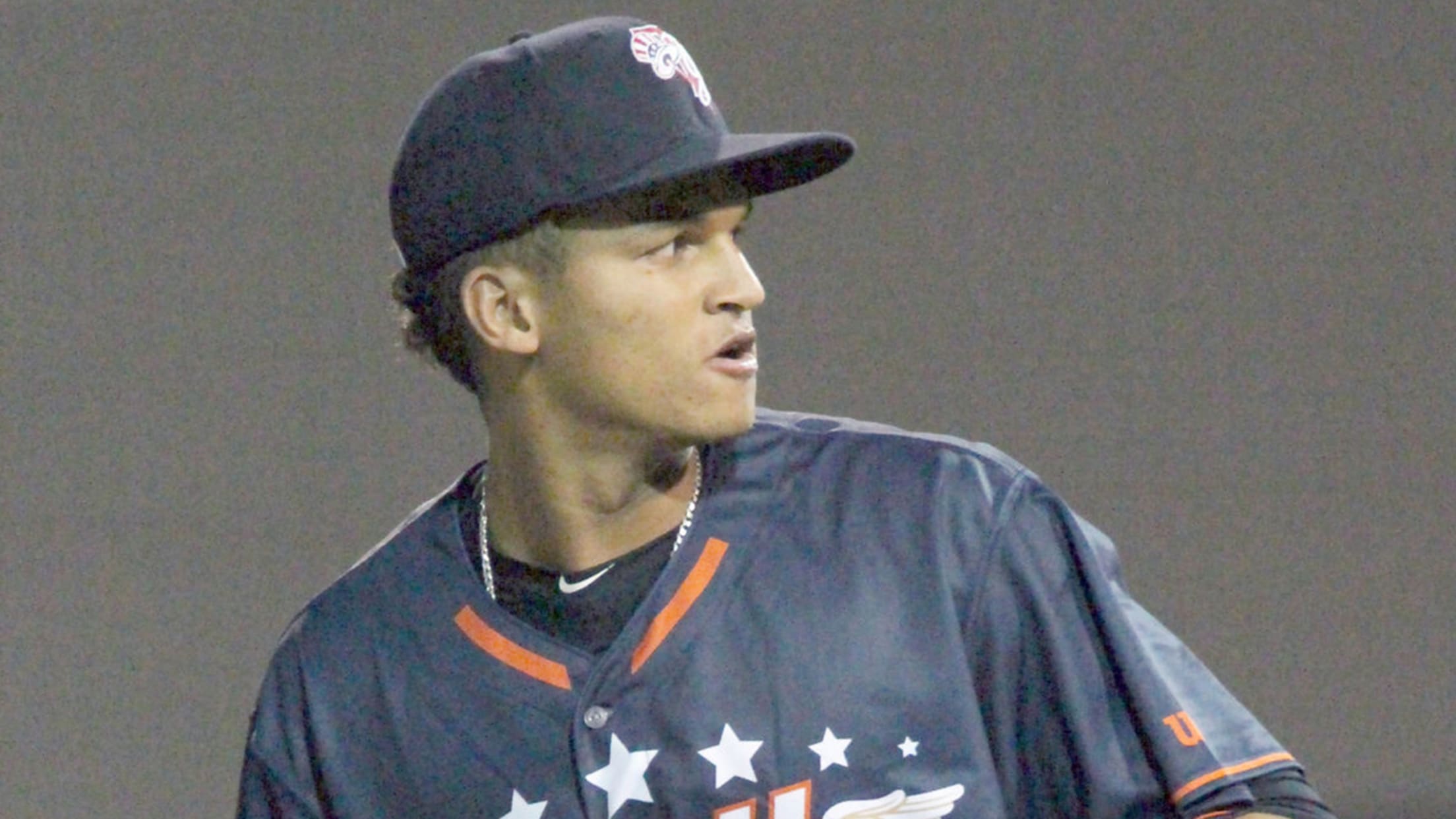 ATLANTA -- The Braves gained a bullpen candidate on Thursday morning, when they selected right-handed pitcher Anyelo Gomez with the seventh pick of the first round of the Major League phase of the Rule 5 Draft.Gomez compiled a 1.92 ERA and recorded 87 strikeouts while totaling 70 1/3 innings within
ATLANTA -- The Braves gained a bullpen candidate on Thursday morning, when they selected right-handed pitcher Anyelo Gomez with the seventh pick of the first round of the Major League phase of the Rule 5 Draft.
Gomez compiled a 1.92 ERA and recorded 87 strikeouts while totaling 70 1/3 innings within the Yankees' system last year. The 24-year-old reliever spent a majority of his season at the Double-A level before earning a September promotion that allowed him to pitch for Triple-A Scranton/Wilkes-Barre in the International League playoffs.
:: Rule 5 Draft coverage ::
While the Braves will continue to evaluate the possibility of adding experienced relievers this offseason, Gomez's presence enhances the organization's depth of relievers with power arms. The 6-foot-1, 185-pound hurler has occasionally created a triple-digit radar reading with his plus fastball. He recorded 10.6 strikeouts per nine innings over the 17 appearances he made at the Double-A level in 2017.
"We obviously like Gomez," Braves assistant general manager Perry Minasian said. "He has a good arm. [Major League scout] Rick Williams saw him multiple times and really liked what he saw. It's good. He's got a chance to be a quality reliever. We'll see how he looks during Spring Training."
If Gomez does not remain on Atlanta's active roster throughout the 2018 season, the Braves have to offer him back to the Yankees in exchange for a return of half of the $50,000 Atlanta will pay New York for this selection.
This marked the fourth straight season the Braves have taken a pitcher in the Major League portion of the Rule 5 Draft. Evan Rutckyj was returned to the Yankees before the end of Spring Training in 2015 and Armando Rivero spent the entirety of this past season on the disabled list before being outrighted to Triple-A Gwinnett in October.
Right-handed reliever Dan Winkler was selected by the Braves in the 2014 Rule 5 Draft while he was recovering from Tommy John surgery. Winkler then fractured his elbow during the first week of the '16 season. He will need to remain on Atlanta's active roster throughout April before being eligible to be sent to the Minors before first being offered back to the Rockies and passed through waivers.
The Braves were pleased to escape the Major League phase of this year's Rule 5 Draft without losing outfielder Dustin Peterson or infielder Travis Demeritte, a pair of prospects who were not protected by inclusion on Atlanta's 40-man roster.
In the Triple-A phase, the Braves lost catcher Joe Odom to the Mariners. They also added organizational depth by taking first baseman Skyler Ewing from the Giants in the first round and shortstop Tyler Smith from the Rangers in the second round.
Mark Bowman has covered the Braves for MLB.com since 2001.