Crew, Red Sox complete 5-player deal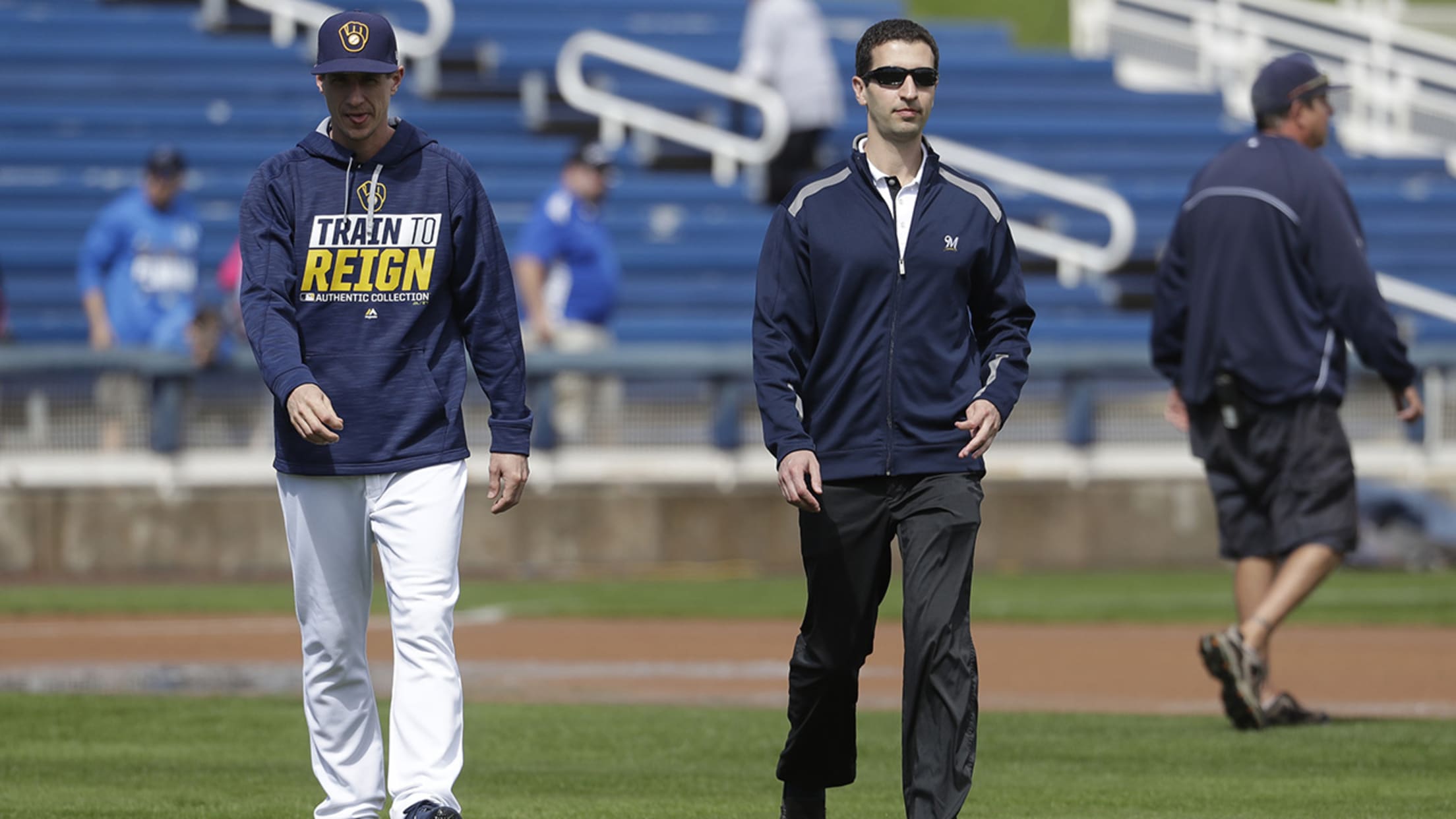 Brewers GM David Stearns said he is excited to add 18-year-old infielder Yeison Coca to the organization. (AP) (Morry Gash/AP)
MILWAUKEE -- A lopsided trade got even more so Monday, when the Red Sox sent 18-year-old infielder Yeison Coca to the Brewers to complete the team's five-player swap during December's Winter Meetings.The Brewers traded reliever Tyler Thornburg to Boston for third baseman Travis Shaw, shortstop prospect Mauricio Dubon, pitching prospect
MILWAUKEE -- A lopsided trade got even more so Monday, when the Red Sox sent 18-year-old infielder Yeison Coca to the Brewers to complete the team's five-player swap during December's Winter Meetings.
The Brewers traded reliever Tyler Thornburg to Boston for third baseman Travis Shaw, shortstop prospect Mauricio Dubon, pitching prospect Josh Pennington and a player to be named. On Monday, that player was identified as Coca, 5-foot-10, switch-hitting middle infielder from the Dominican Republic who batted .308 with 12 stolen bases in 63 Dominican Summer League games last season.
"We believe he has the potential to stay at shortstop and be an above-average fielder there," Brewers GM David Stearns said. "He's a fast runner and showed some nice zone control in the DSL last year.
"Our scouts liked him, and so we're excited to add him to the organization. … An athletic, middle-of-the-field guy. We like those guys."
Coca did not immediately land among MLBPipeline.com's top 30 Brewers prospects, but Dubon is No. 9, and batting .294 with a .346 on-base percentage as a 22-year-old at Double-A Biloxi. Pennington is the Brewers' No. 21 prospect, still working back from a surgery to remove bone chips from his right elbow.
Pennington is still some weeks away from being assigned to an affiliate, Stearns said.
"He had two instances of discomfort and whenever that happens, we shut them down, and have them re-evaluated," Stearns said. "Some guys can ramp up a little bit faster. As we've gone through this, we've been conservative to make sure we have enough time and get him right."
The trade has proven regrettable for Red Sox president of baseball operations Dave Dombrowski, since Thornburg has yet to throw a pitch this season because of a lingering right shoulder injury, and Shaw has given the Brewers the sort of production Boston lacks at third base. Shaw was hitting .292 with an .869 OPS in his first 202 at-bats with the Brewers. His 10 home runs and 40 RBIs would lead the Red Sox.
Boston third basemen are last in the Majors with a .605 OPS. Third baseman Pablo Sandoval has been limited to 77 at-bats by a right knee injury, though he just returned from the disabled list for the Red Sox.