Brewers working toward agreement with Ray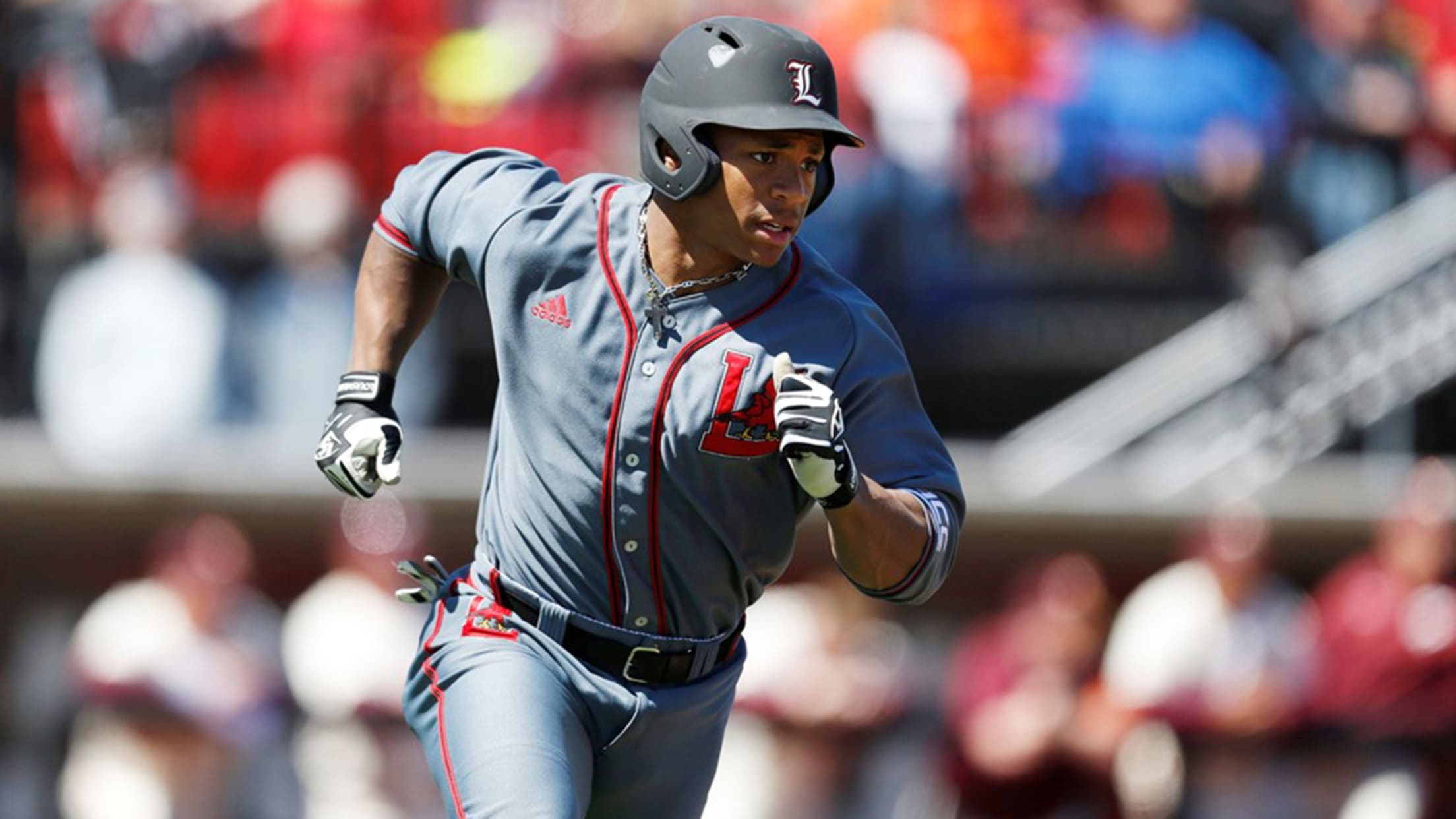 Brewers first-round Draft pick Corey Ray could be signed as soon as Friday. (Louisville)
OAKLAND -- Two sources this week indicated momentum toward an agreement between the Brewers and first-round Draft pick Corey Ray, who could be signed as early as Friday when the team begins a homestand against the Nationals.The Brewers used the fifth overall pick to select Ray, a left-handed-hitting outfielder from
OAKLAND -- Two sources this week indicated momentum toward an agreement between the Brewers and first-round Draft pick Corey Ray, who could be signed as early as Friday when the team begins a homestand against the Nationals.
The Brewers used the fifth overall pick to select Ray, a left-handed-hitting outfielder from the University of Louisville. His signing bonus is expected to fall between $4 million and the $4,382,200 slot value assigned to the No. 5 pick.
Ray would have to pass a physical exam before formally signing his contract. The Brewers would then introduce him to the media and fans at Miller Park.
:: Complete 2016 Draft coverage ::
Born and raised on Chicago's South Side, Ray rose to the top of Draft boards this season by hitting .319 during Louisville's regular season, with 15 home runs and 44 stolen bases in 62 games in the tough Atlantic Coast Conference. He mostly played right field, but he has a chance to man center field in the Brewers' Minor League system.
"The beauty of it is, he has the ability to move to either side," Brewers scouting director Ray Montgomery said on Day 1 of the Draft. "But we'll send him out as a center fielder and let him run around in center field."
Each of the Brewers' last two first-round Draft picks have been center fielders. In 2015, the team selected Texas high schooler Trent Clark at No. 15 overall.
"I think I'll fit in as a top-of-the-order hitter, hopefully," Ray said. "Somebody who gets the job done, anything that they need me to do. Bunt, hit and run, get on base, steal bases. I know everyone questions whether I can play center field or not, but I'm guaranteeing that I will work as hard as I possibly can to be an elite defender in center.
"Hopefully I can play center and do some great things in Milwaukee."
With Ray soon to be in the fold, the Brewers' highest unsigned Draft pick is 11th-rounder Chad McClanahan, a prep third baseman from central Phoenix who has a scholarship offer from Arizona State.
The Brewers still have funds in their $9,364,300 bonus pool to sign McClanahan or another prep pick. The deadline to sign Draft picks is July 15.