Brewers set for annual spring clash vs. UWM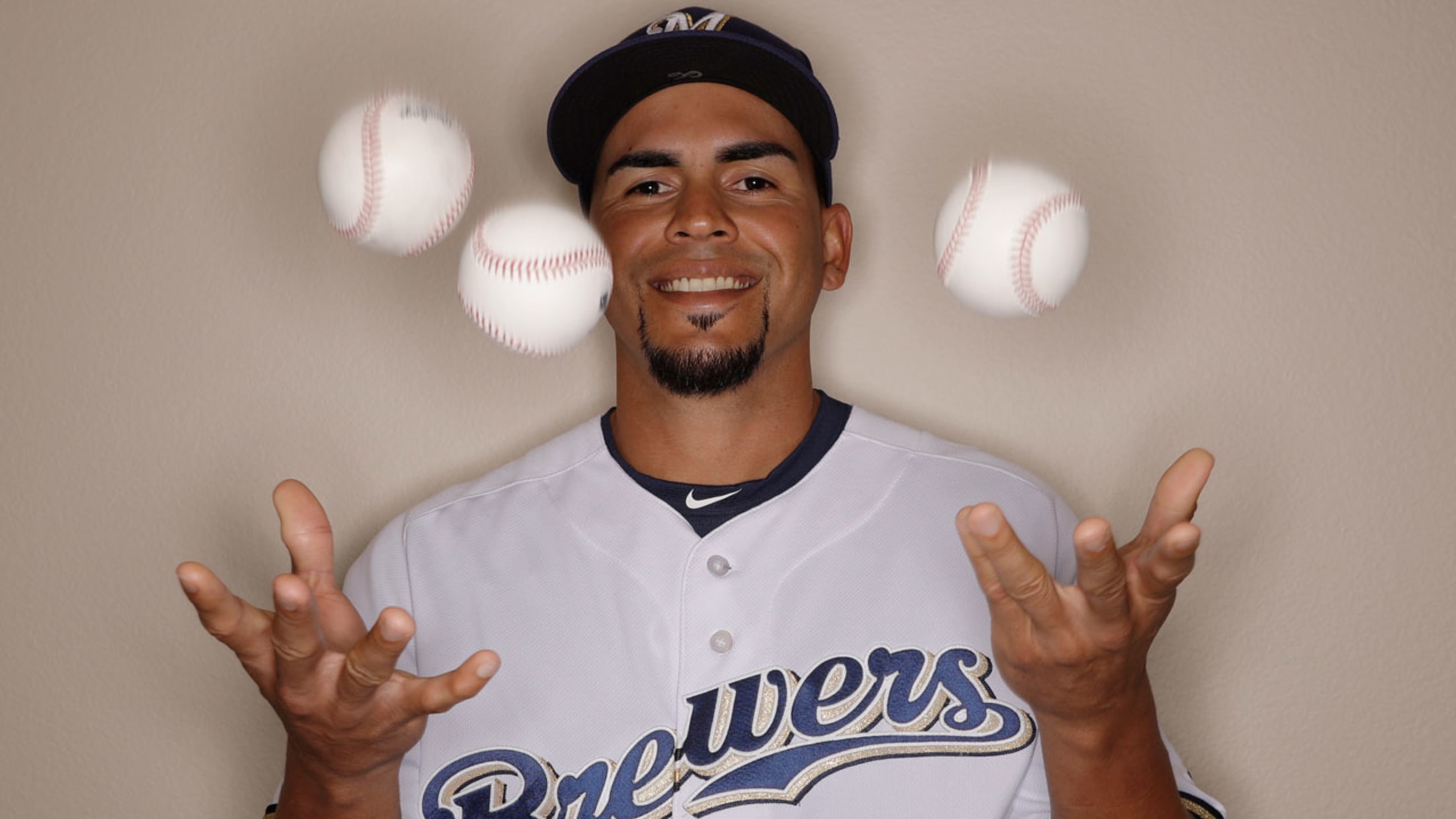 Right-hander Hiram Burgos is scheduled to start and pitch one inning for the Brewers on Friday. (AP)
PHOENIX -- For the third straight year, the Brewers will open their spring season against an opponent just happy to be there.Right-hander Hiram Burgos is scheduled to start and pitch one inning for the Brewers on Friday against the University of Wisconsin-Milwaukee. Tickets are half price at Maryvale Baseball Park
PHOENIX -- For the third straight year, the Brewers will open their spring season against an opponent just happy to be there.
Right-hander Hiram Burgos is scheduled to start and pitch one inning for the Brewers on Friday against the University of Wisconsin-Milwaukee. Tickets are half price at Maryvale Baseball Park for the 2 p.m. CT/1 MST game.
"[Panthers head baseball coach] Scott Doffek has got a good program," Brewers manager Craig Counsell said. "It's the only Division I baseball program in the state of Wisconsin, so it's important that it's viable and successful, and doing [well].
"To me, the kids in Wisconsin have a place they can stay home and play in a Division I program. It's important that we encourage baseball in the state of Wisconsin. It's good for kids to see there is a school in Wisconsin that plays good baseball and Division I baseball. That it's an option to stay in the state and play Division I baseball. It's important that we're not missing a stage in the baseball career of guys."
In 2015, UWM managed one hit in an 8-0 loss. Last year, the Panthers tallied eight hits and briefly led, 2-1, after UWM infielder Eric Solberg's two-run single off Burgos. As he stood at first base next to Chris Carter, Solberg said he took a long look at the scoreboard.
"I was like, 'Yep, we're beating the Brewers!'" Solberg said.
A series of pitchers from Major League camp and the Brewers' Minor League minicamp will follow Burgos. Among those scheduled are left-hander Nick Ramirez, a former slugging first baseman who is converting to the mound.
The Brewers' more formal Cactus League season begins on the road on Saturday in Tempe, Ariz., against the Angels. Left-hander Brent Suter will start what amounts to a "bullpen day" for Milwaukee.