Cashman applauds ex-classmate Gorsuch
Yanks GM went to prep school for two years with Supreme Court nominee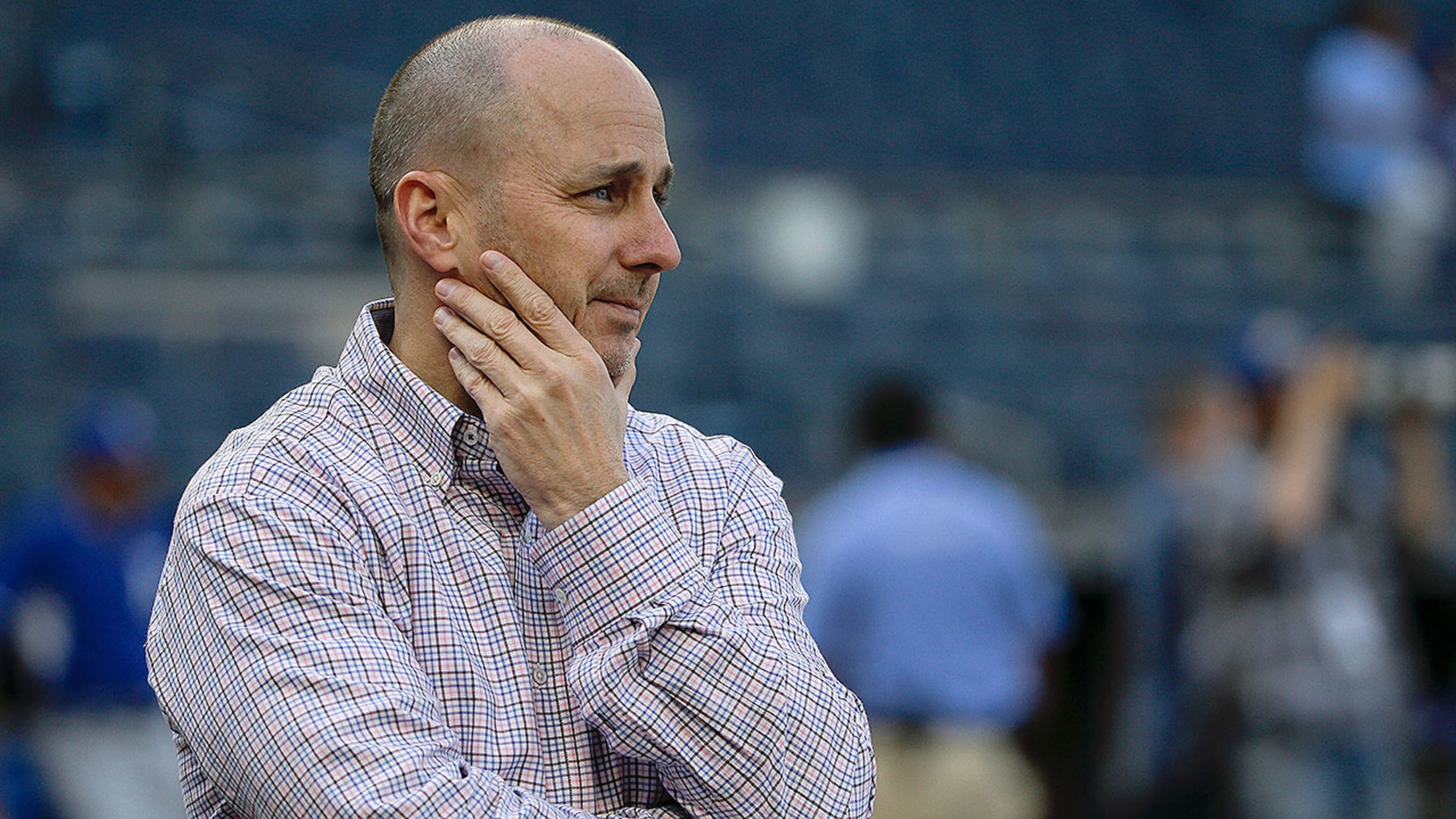 "It's a great opportunity for [Gorsuch] and I'm very proud," Yankees GM Brian Cashman said. (AP)
NEW YORK -- Until this week, Yankees general manager Brian Cashman was arguably the member of Georgetown Prep's Class of 1985 who regularly generated the most news headlines. That changed immediately when Neil Gorsuch received President Donald Trump's nomination for the vacant Supreme Court seat.Cashman and Gorsuch, an appellate judge
NEW YORK -- Until this week, Yankees general manager Brian Cashman was arguably the member of Georgetown Prep's Class of 1985 who regularly generated the most news headlines. That changed immediately when Neil Gorsuch received President Donald Trump's nomination for the vacant Supreme Court seat.
Cashman and Gorsuch, an appellate judge for the Denver-area U.S. Court of Appeals for the 10th Circuit, schooled together in the Washington, D.C., suburbs for two years. The Yankees GM was one of 50 Georgetown Prep grads who signed a letter urging members of the Senate to confirm Gorsuch.
"Based upon the two years I went to high school with [Gorsuch], he was extremely intelligent, and a high-character guy," Cashman told the New York Daily News. "I thought he was a tremendous choice [for the Supreme Court vacancy]."
The letter was addressed to Senate Majority Leader Mitch McConnell, Minority Leader Charles Schumer of New York, Judiciary Committee Chairman Chuck Grassley and ranking member Dianne Feinstein.
It read, in part, "We are doctors, lawyers, teachers, writers, engineers, actors, civil servants, bankers, coaches, artists, consultants, entrepreneurs, and yes, the General Manager of a Major League Baseball team that has won the most World Series Championships in history."
Cashman moved from Lexington, Ky., prior to his junior year of high school, transferring to the North Bethesda, Md., private school.
While Cashman made his mark as a three-sport athlete, Gorsuch was voted class president in their senior year together at Georgetown Prep. Cashman said that he and Gorsuch were friendly in school, and though he and the nominee have not kept in touch over the years, he tracked his classmate's career with interest.
"He's a good man. I'm not qualified to speak to his decision-making as a judge, but I think it would be hard to find fault with the person," Cashman said. "He'll obviously go through the vetting process. But the person I knew back then was a very smart, very humble, extremely bright young man.
"It's a great opportunity for [Gorsuch] and I'm very proud. Hopefully it will be smooth sailing for him."