Bochy aiming to attend HOF ceremonies
Manager managed Hoffman with Padres; coached alongside Trammell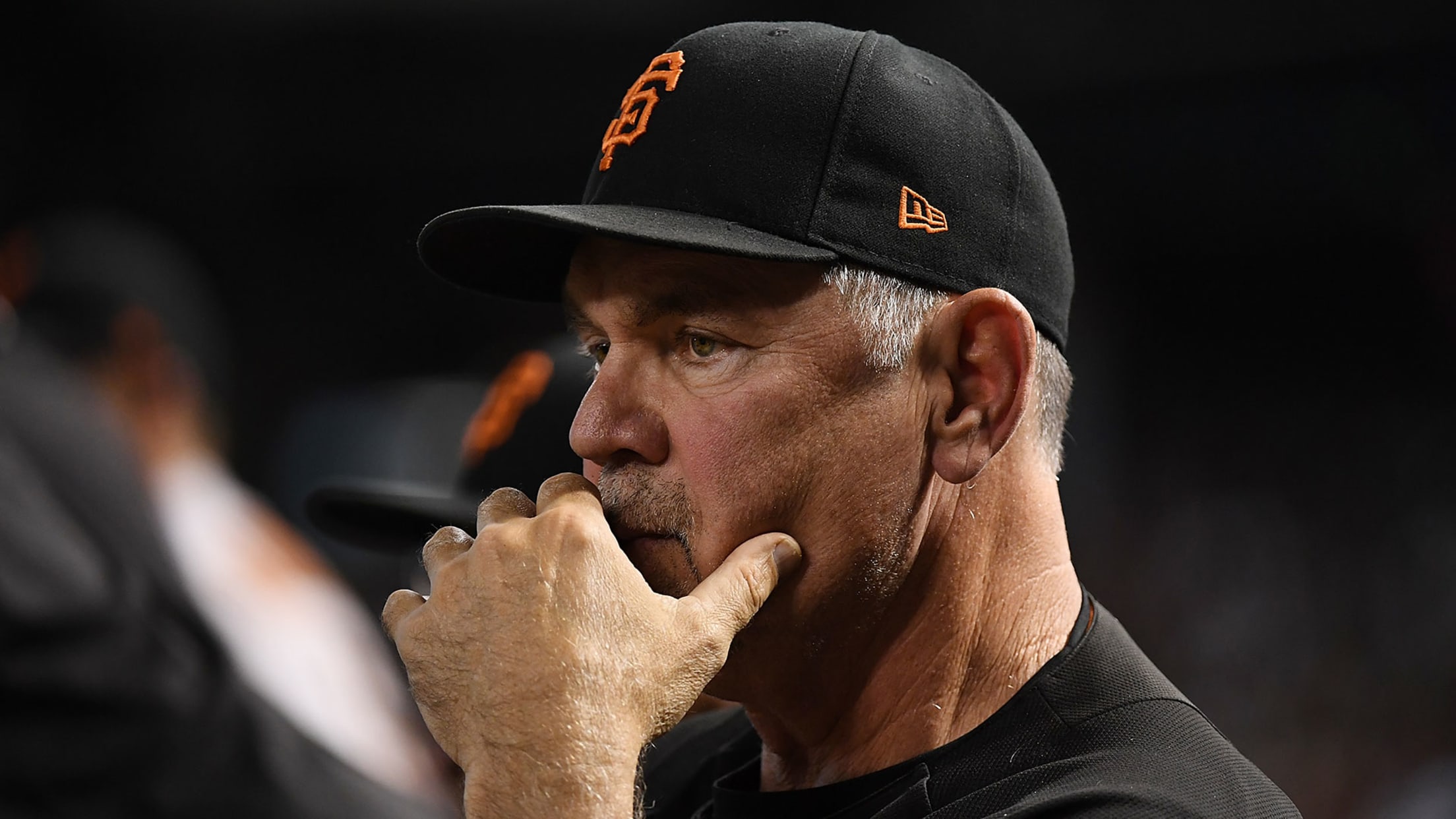 SEATTLE -- Though logistics may block his path, Giants manager Bruce Bochy hopes to attend Sunday's Hall of Fame induction ceremonies that will include right-hander Trevor Hoffman and shortstop Alan Trammell.Hoffman became one of baseball history's greatest closers while Bochy managed him in San Diego. Trammell, a perennial All-Star, served
SEATTLE -- Though logistics may block his path, Giants manager Bruce Bochy hopes to attend Sunday's Hall of Fame induction ceremonies that will include right-hander Trevor Hoffman and shortstop Alan Trammell.
Hoffman became one of baseball history's greatest closers while Bochy managed him in San Diego. Trammell, a perennial All-Star, served on several of Bochy's Padres coaching staffs.
Both enshrinees have become close friends of Bochy's. Bochy, who would have to miss Sunday's game against Milwaukee at AT&T Park, asked general manager Bobby Evans for permission to go to Cooperstown, N.Y., which would require a red-eye flight of at least five hours to Albany, N.Y., and then driving a couple of hours.
"It would be well worth it," Bochy said.
Servais cherishes Baker's influence
Dusty Baker made an enduring impression on Scott Servais when both were with the Giants nearly two decades ago.
Maybe that partly explains Servais' success as the Mariners' manager.
In his third year as Seattle's skipper, Servais recently received a multi-year contract extension. He told MLB.com that he inherited a significant aspect of his managerial style from Baker, whom he played for as a member of the Giants from 1999-2000. Baker, the second-winningest manager in the franchise's San Francisco-era history (since 1958), currently serves as a special advisor to Giants president and CEO Larry Baer and director of baseball operations Brian Sabean.
"For me, Dusty always had the ability to make all the guys feel like they were a part of the team, whether it was the last guy in the bullpen who wasn't getting used much, or the backup catcher or whoever it was," said Servais, who platooned at catcher with Brent Mayne in 1999, then was a late-season pickup the following year. "It's something that I've tried to pride myself on, having that connection with all the guys -- not just the stars or the guys who play every day, but trying to get everybody to feel like they have a place on the club where they're going to make an impact. Dusty's one of the best I've ever seen at it."
Baker maintained these connections through sincere, sheer effort, Servais said.
"He'd try to touch base with you and talk with you," Servais recalled. "He'd go out of his way to make sure I was in a good spot, let me know when I was going to play, would try to sneak me a start to keep me sharp. I always felt that he had my best interests at heart. That's all you can ask for from a manager."