Bochy prepared to work with new Giants GM
Veteran manager could have impact on hiring process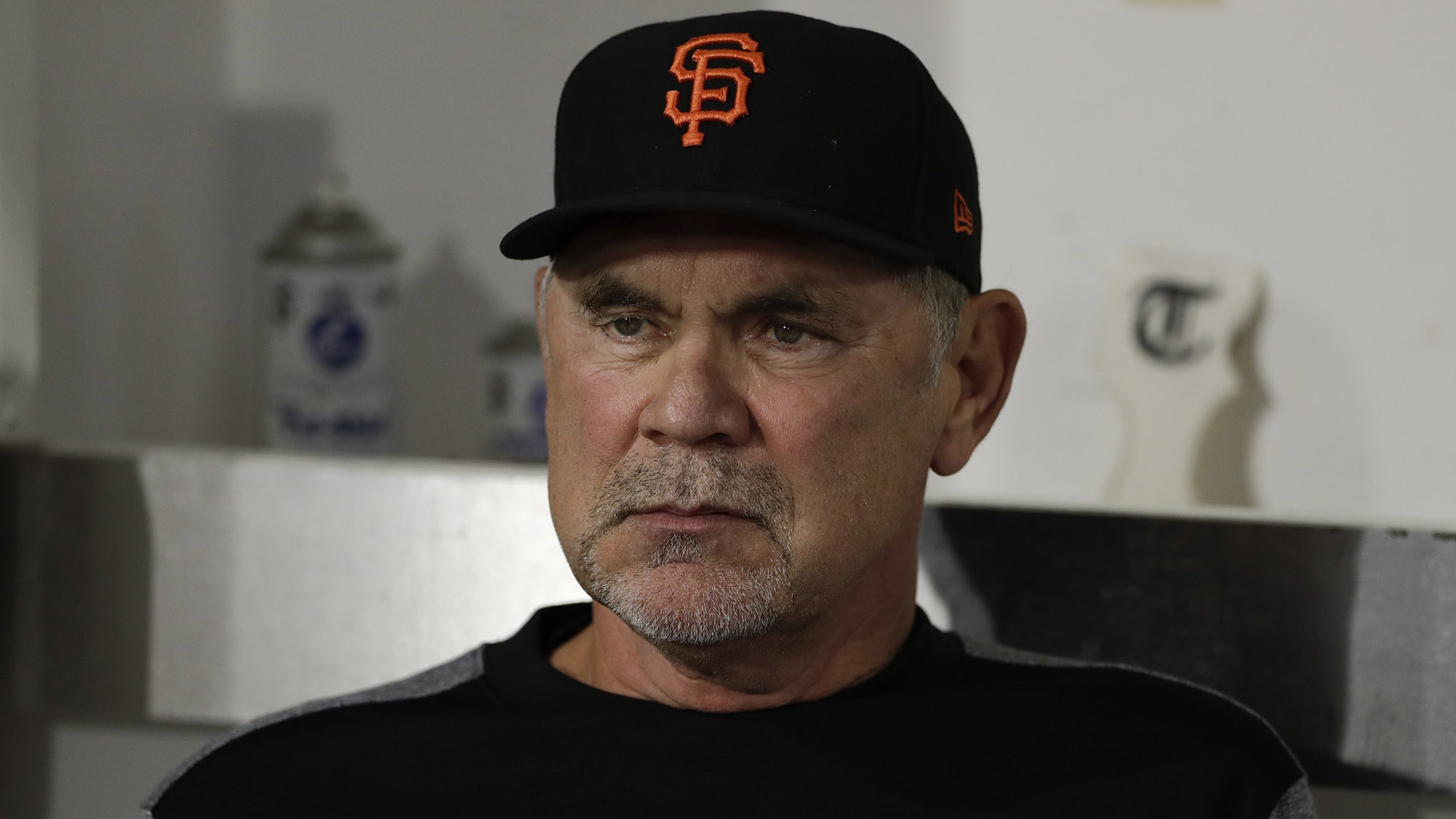 San Francisco Giants manager Bruce Bochy looks on before a baseball game against the San Diego Padres Monday, Sept. 17, 2018, in San Diego. (AP Photo/Gregory Bull) (Gregory Bull/AP)
SAN FRANCISCO -- When the Giants' decision-makers convene to discuss selecting the club's next general manager, don't underestimate manager Bruce Bochy's influence.Bochy remains one of baseball's most respected managers, despite the Giants' back-to-back losing seasons. He earned his lofty reputation years before he steered San Francisco to its trio of
SAN FRANCISCO -- When the Giants' decision-makers convene to discuss selecting the club's next general manager, don't underestimate manager Bruce Bochy's influence.
Bochy remains one of baseball's most respected managers, despite the Giants' back-to-back losing seasons. He earned his lofty reputation years before he steered San Francisco to its trio of World Series championships.
When general manager Bobby Evans stepped down on Monday, it didn't affect the status of Bochy, who maintains a close relationship with Brian Sabean, San Francisco's executive vice president of baseball operations. Sabean will now assume a "global position," while the new GM will report directly to team president Larry Baer, with full authority over baseball operations.
Sabean described his role as involving "quality control, best practices chair. ... There's really no transition. Whoever comes in at the behest of ownership, I'll work through any problem or any interests of the organization like I have since '15." That was the year Evans became GM and Sabean received his executive vice president's title.
So while the new GM will become "fully accountable for the results and putting together the blueprint of the future" for the Giants, as Baer said, the new day-to-day baseball boss likely must be at least somewhat compatible with Bochy.
This would indicate that the approach endorsed by Evans' successor won't be radically contemporary. That might not be a comfortable match for Bochy, a 24-year veteran of managing in the Major Leagues who understands baseball's evolving strategies without necessarily endorsing them.
The Giants are expected to look seriously at the candidates lined up for the Mets' GM opening, all of whom appear to have kept pace with baseball in the 21st century. So it was relevant when an industry source familiar with the Mets' search said Tuesday that Bochy's presence "could be an indicator of who [the Giants] hire."
Having worked with four GMs during his big league managerial tenure, Bochy expressed his commitment toward teaming with his fifth.
"I think all of us know that we've got to get better," Bochy said. "We have to change some things. Upstairs [in the Giants' front office], obviously that was felt, too."
Bochy responded affirmatively when asked whether he was prepared to work with a GM steeped in a baseball background that differs from his.
"Sure, sure," Bochy said. "We don't know who that person is now. But he's the guy who'll be making decisions. I understand that. Whatever he wants to do, whether on the field, my job is to make it work. I think it's wait and see what we do there."
Though Bochy's contract expires after next season, he won't entertain thoughts of being a complacent manager.
"Let's concentrate on what we need to do, and that's make this team better," Bochy said. "I have zero concern about it."