Harper on paternity list; Phils summon Franco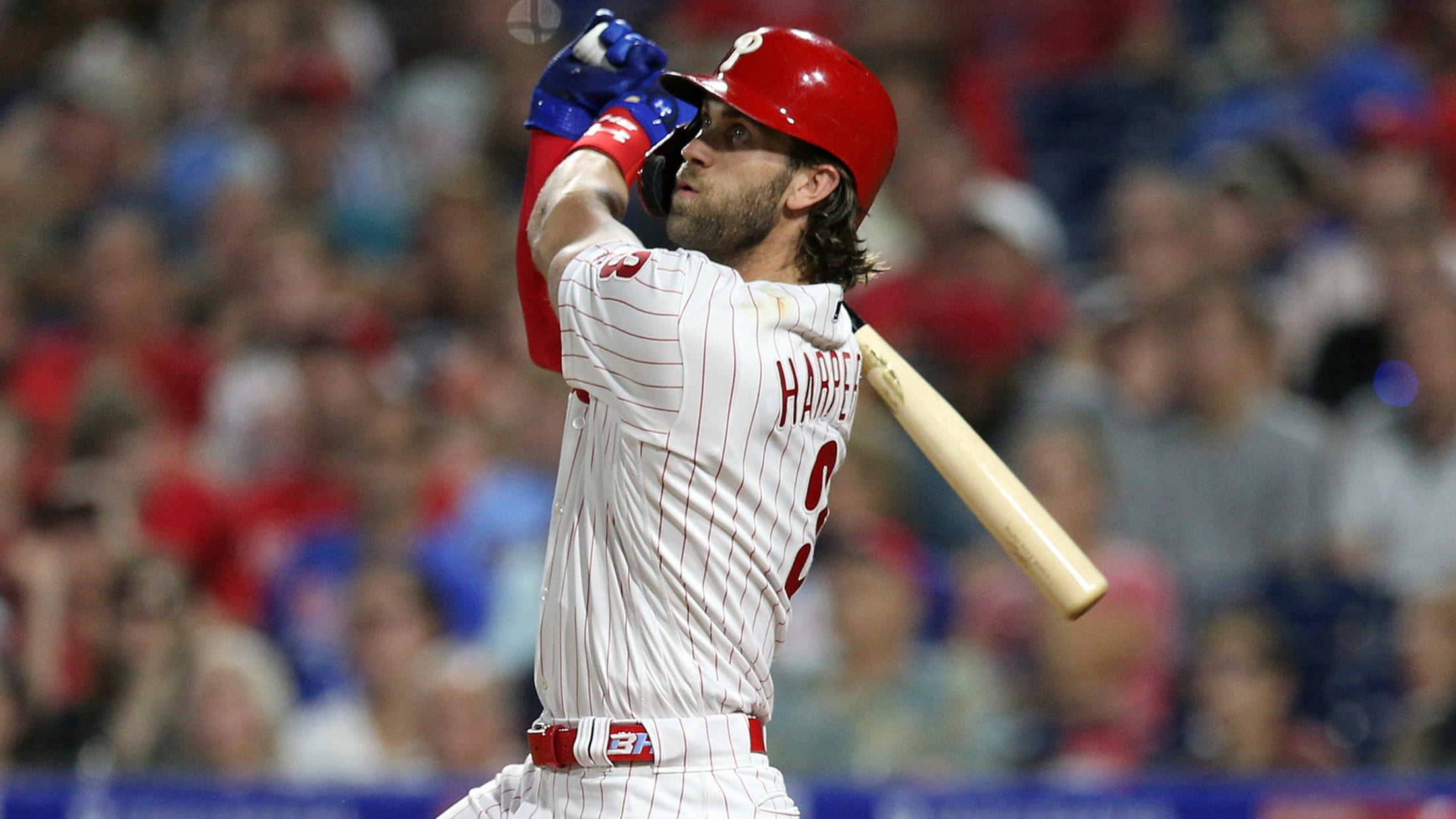 MIAMI -- Bryce Harper has been looking forward to fatherhood since at least February, when he signed his 13-year contract with the Phillies. "I'm going to grow my family in this city," Harper said. Well, Harper's family is growing. The Phillies announced Friday afternoon that Harper has been placed on
MIAMI -- Bryce Harper has been looking forward to fatherhood since at least February, when he signed his 13-year contract with the Phillies.
"I'm going to grow my family in this city," Harper said.
Well, Harper's family is growing. The Phillies announced Friday afternoon that Harper has been placed on the paternity list, although any official announcement about the birth of his son will come from Harper and his wife Kayla. Harper flew home to Las Vegas following Wednesday night's victory over the Red Sox in Boston. He has three days of paternity leave, meaning he will be back no later than Monday night's series opener against the Pirates in Philadelphia.
Harper and his wife announced her pregnancy on Instagram on April 1.
"It came down to a family decision and where I felt comfortable and where I could build a family," Harper said at his introductory news conference in March in Clearwater, Fla. "It felt like home and somewhere I could be for a long time, and that was important to me."
The Phillies recalled third baseman Maikel Franco from Triple-A Lehigh Valley to take Harper's spot on the roster. Phillies manager Gabe Kapler started Brad Miller over Franco at third base in Friday night's series opener against the Marlins. Kapler said he wants Franco to work with hitting coach Charlie Manuel.
"We thought letting that sink in and having him travel and spend some time doing that was optimal," Kapler said.
Could Howard help in September?
Phillies pitching prospect Spencer Howard, ranked No. 5 in the Phillies' system by MLB Pipeline, improved to 1-0 with a 2.52 ERA in five starts with Double-A Reading after he allowed one unearned run in six innings Thursday.
Could he help the Phillies in September?
"I think Spencer has great stuff," Kapler said. "And he's had tremendous results. Yesterday's game was no exception. I think everybody is kind of dreaming on what he can be, whether that happens at some point late this season or it happens next year, I think it's inevitable that Spencer Howard is going to be on a big league mound, and I don't think it's going to take very long."
Yeah, but what about September?
"I think those discussions are ongoing," Kapler said. "You're always trying to balance long-term development with the club's needs, and does the pitcher appear ready to help? One thing we've seen is the adjustment to the [big league] baseball is real."
Big leaguers and Triple-A players use the same baseball. They use a different baseball at Double-A and below. The difference between the baseballs has been an issue for some pitchers.