Father's Day tribute special for Bundy, Volquez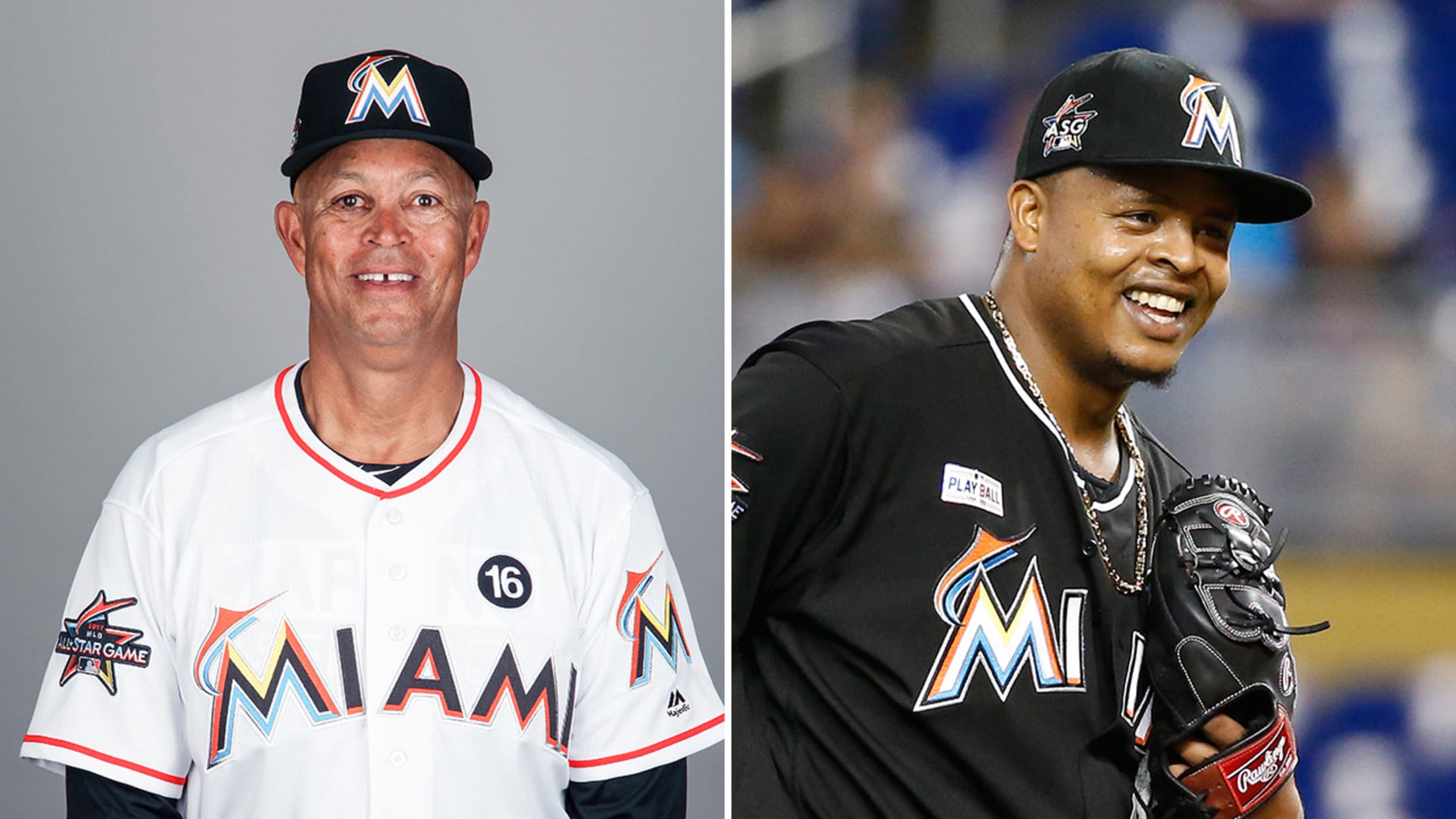 ATLANTA -- Wearing the light-blue Father's Day cap and uniform is close to the heart for Marlins outfield/baserunning coach Lorenzo Bundy."It's very personal to me," Bundy said on Saturday afternoon. "My dad died of prostate cancer. It's touched home before, as far as that. Me being descendant of that, I've
ATLANTA -- Wearing the light-blue Father's Day cap and uniform is close to the heart for Marlins outfield/baserunning coach Lorenzo Bundy.
"It's very personal to me," Bundy said on Saturday afternoon. "My dad died of prostate cancer. It's touched home before, as far as that. Me being descendant of that, I've got to be careful and be checking on that. Any time Major League Baseball can put something out there that is trying to support and bring out the awareness of the dangers of prostate cancer, it's a good thing."
:: Father's Day 2017 ::
During Father's Day weekend, MLB is raising awareness for prostate cancer by having all players and on-field personnel sporting the symbolic blue ribbon and blue trimmings on their uniforms.
"Obviously, Father's Day, it's a good reminder," Bundy said. "We can look at those of us who lost a father to this disease, and we can share."
Lorenzo Bundy Sr., passed away in 1989. He would have been 100 in May 2016.
"It hits really close to home, no doubt about it," said Bundy, who is in his second season on Marlins manager Don Mattingly's staff.
This is the second straight year MLB has had its players wear specially designed uniforms, caps and wristbands to raise awareness and funds for the fight against prostate cancer.
Almost game time in Atlanta on Father's Day Weekend! #LetsGoFish pic.twitter.com/bY1pgEissA

— Miami Marlins (@Marlins) June 17, 2017
Marlins right-hander Edinson Volquez feels a responsibility to help raise awareness.
Volquez's father, Daniel, died after a prolonged battle with heart disease in 2015. His passing came on the day Edinson was pitching in the World Series, and the team shielded him from the news until after he was lifted from the game.
"My dad was a good example for me," Volquez said. "He introduced me to baseball. It hurts, but you have to learn to deal with it as a person. It's never going to go away, but you always keep him in mind.
"You're proud. My dad was proud to see me pitch in the big leagues. That was his dream. When I was young, he put me in baseball and saw me from the Minor Leagues to the big leagues. He was really proud."