Billy Joel returning to Wrigley Field
Tickets available to general public on Cubs.com starting Jan. 23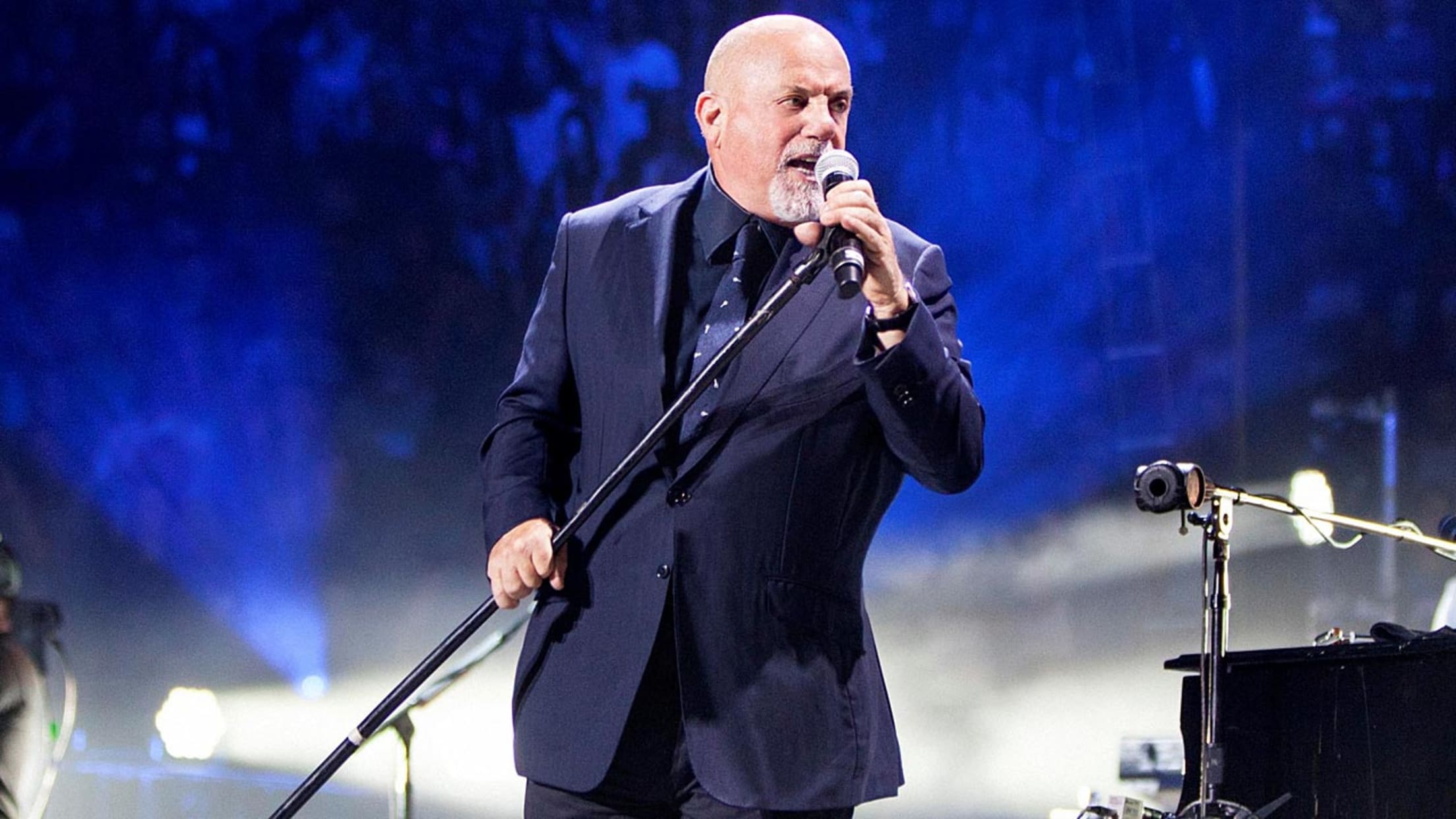 The Cubs are promising plenty of excitement when they're playing at Wrigley Field, but for at least one night, the Friendly Confines will be hopping even when the home team is out of town.Billy Joel, who has regularly played to sellout crowds at Madison Square Garden for two years and
The Cubs are promising plenty of excitement when they're playing at Wrigley Field, but for at least one night, the Friendly Confines will be hopping even when the home team is out of town.
Billy Joel, who has regularly played to sellout crowds at Madison Square Garden for two years and counting, will mix in performances at several ballparks this spring and summer. He'll play at Wrigley Field on Friday, Aug. 26, at which time he'll become the first artist in history to play at the storied Chicago venue in three consecutive years. It will also mark Joel's fifth show at that ballpark.
The announcement was made jointly by the Cubs and Live Nation on Thursday, one day after Joel announced he would play Petco Park in San Diego on May 15.
Tickets for the general public go on sale Saturday, Jan. 23, at 10 a.m. CT via Cubs.com/BillyJoel. American Express® Card Members can purchase tickets before the general public beginning Tuesday at 10 a.m. through Friday, Jan. 22, at 10 p.m.
Joel played to a packed house at Wrigley Field on Aug. 27, in a rowdy show that featured an impromptu appearance by actress and comedian Amy Schumer and her pal, actress Jennifer Lawrence. The pair, according to a video taken by a patron, danced on the piano to Joel's hit "Uptown Girl." (The song was featured in Schumer's hit movie "Trainwreck.")
The upcoming show will continue Joel's long-standing penchant for playing at sports venues. It began in earnest in June 1990, when he played Yankee Stadium in his hometown of the Bronx on his Storm Front tour. Joel also famously had the "last play" at Shea Stadium in 2008, playing two sellout concerts in July to commemorate the Mets' final season in that ballpark.
The concerts were featured in "The Last Play at Shea," a 2010 documentary, and included guest appearances by fellow recording artists Tony Bennett, Don Henley, John Mayer, John Mellencamp, Steven Tyler, Roger Daltrey, Garth Brooks and Paul McCartney.
In 2014, Joel played to capacity crowds at Nationals Park in Washington, D.C, Citizens Bank Park in Philadelphia, Wrigley Field and Fenway Park in Boston. Last summer, he again visited Fenway Park, Citizens Bank Park and Wrigley Field, and added a show at AT&T Park in San Francisco.
Joel also sang the national anthem at Citi Field prior to Game 3 of the 2015 World Series between the Mets and Kansas City Royals.
"I still get psyched when I'm going to a professional ballgame, whether I'm singing or not," Joel said after the performance. "I'm honored they ask me to do these things, the national anthem, playing at the Garden all the time. I've had an incredible life. I'm not ready to leave, yet, though."
Joel's first national anthem at a Mets game occurred in 1986, when he had just released his album "The Bridge." In 2000, his performance at Yankee Stadium prior to Game 1 of the Subway Series between the Yankees and Mets concluded with a bald eagle flying in from center field.
In December 2013, Joel became Madison Square Garden's first music franchise, joining the ranks of the storied venue's other original franchises, the New York Knicks, Rangers and Liberty. Since January 2014, Joel has played one show per month at the Garden as part of the Time Warner Cable Concert Series. This unprecedented and wildly successful residency has led to 30 sold-out shows through June of this year.
Alyson Footer is a national correspondent for MLB.com. Follow her on Twitter @alysonfooter. Lindsay Berra is a reporter for MLB.com.