Buxton's migraines ebb long enough for BP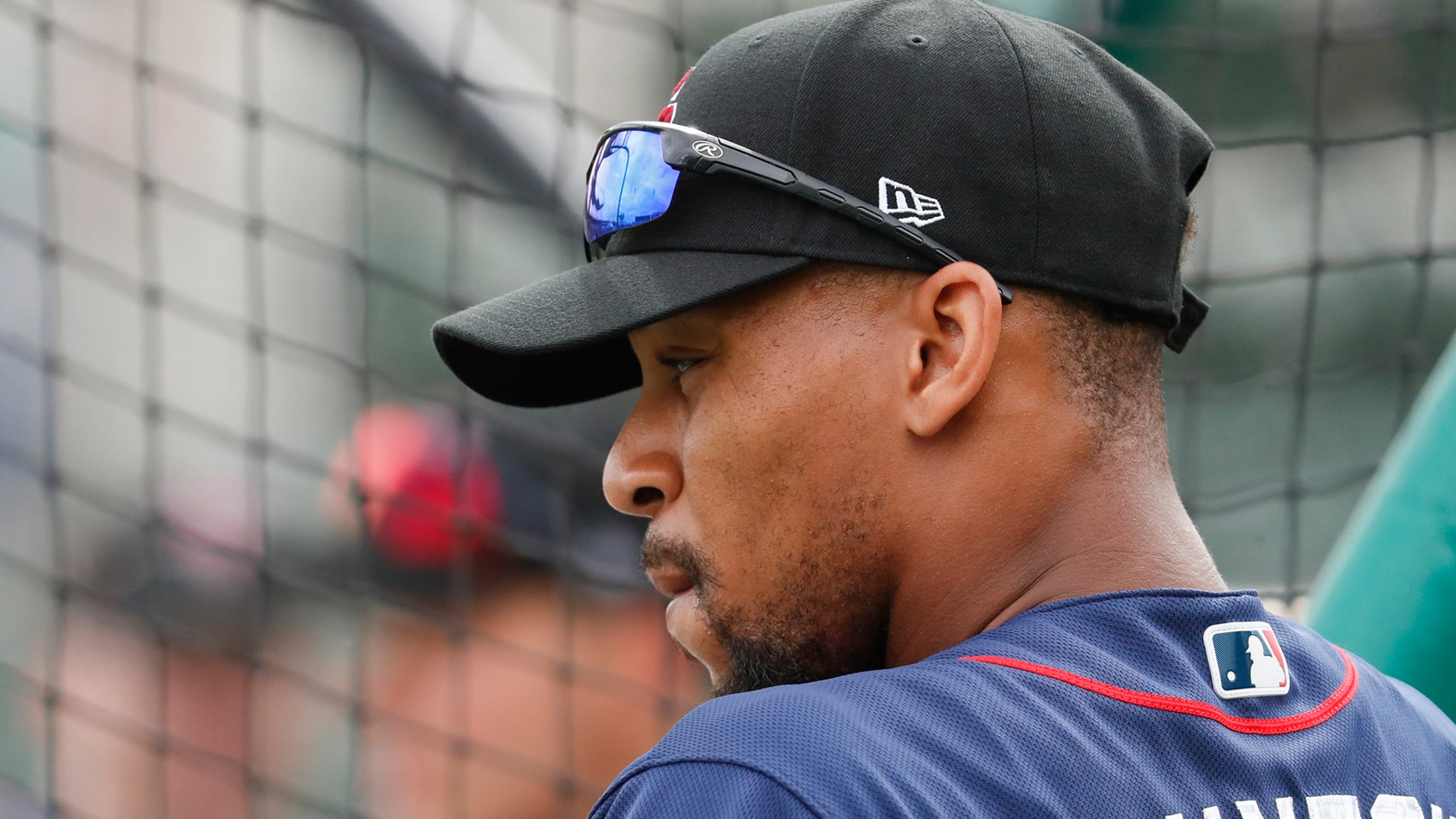 ST. PETERSBURG -- Twins outfielder Byron Buxton, who went on the 10-day disabled list with migraines during the club's trip to Puerto Rico, took batting practice prior to Saturday night's game against the Rays at Tropicana Field."I feel like I'm well enough to go out there and take BP,'' Buxton
ST. PETERSBURG -- Twins outfielder Byron Buxton, who went on the 10-day disabled list with migraines during the club's trip to Puerto Rico, took batting practice prior to Saturday night's game against the Rays at Tropicana Field.
"I feel like I'm well enough to go out there and take BP,'' Buxton said. "It's moreso the pounding [that's still there], but the blurriness and the dizziness [have subsided].
"I probably slept 40 hours the last few days. Flying from Puerto Rico to here wasn't very pleasant. It's just unpredictable. Usually, I can tolerate them a little more to not affect me on the field. But this one [was intense] and when I heard the pounding of the music, that's what really kicked it in."
Twins manager Paul Molitor, while granting that he can't predict the severity of migraines, said he was encouraged.
"It's another day moving in the right direction,'' Molitor said. "Sometimes, they come quickly or so I'm told. When the DL was recommended as a likely scenario on the first day, that tells you [about the intensity]."
Hughes ready
Phil Hughes, out since Spring Training with a left oblique strain, will get his first Twins start since May 21 on Sunday afternoon against the Rays. Following Saturday's 10-1 loss to the Rays, the Twins announced they had activated the right-hander. To clear room on the 25-man roster, left-hander Gabriel Moya was optioned to Triple-A Rochester.
Hughes, who had each of his past two seasons cut short by treatment for thoracic outlet syndrome, made two rehabilitation starts at Class A Advanced Fort Myers, where he went 2-0 with a 2.70 ERA and his velocity hit 94 mph.
"I'm really excited," Hughes said. "I want to get out there and hopefully make it a good one. It has been tough, but I'm trying not to think about what happened in the past. It has been a long road. "I felt really good [in the rehab outings]. I had a full Spring Training, so I got reps there. I know I'll have some nerves, but I'm not sure what impact that will have. I'm definitely anxious, because it has been a while for me being in this kind of competitive environment."
Injury notes
• Right-hander Trevor May (surgery on right ulnar collateral ligament), on the 60-day DL since Feb. 19, threw two days of batting practice and is continuing a long toss program. Molitor said he's not certain when May will be ready for a rehabilitation assignment.
• Right-hander Michael Pineda (surgery on right ulnar collateral ligament) is also doing long toss and will be examined in Minnesota when the Twins return home next weekend.
Joey Johnston is a contributor to MLB.com based in St. Petersburg.