Returning relievers create 'pen logjam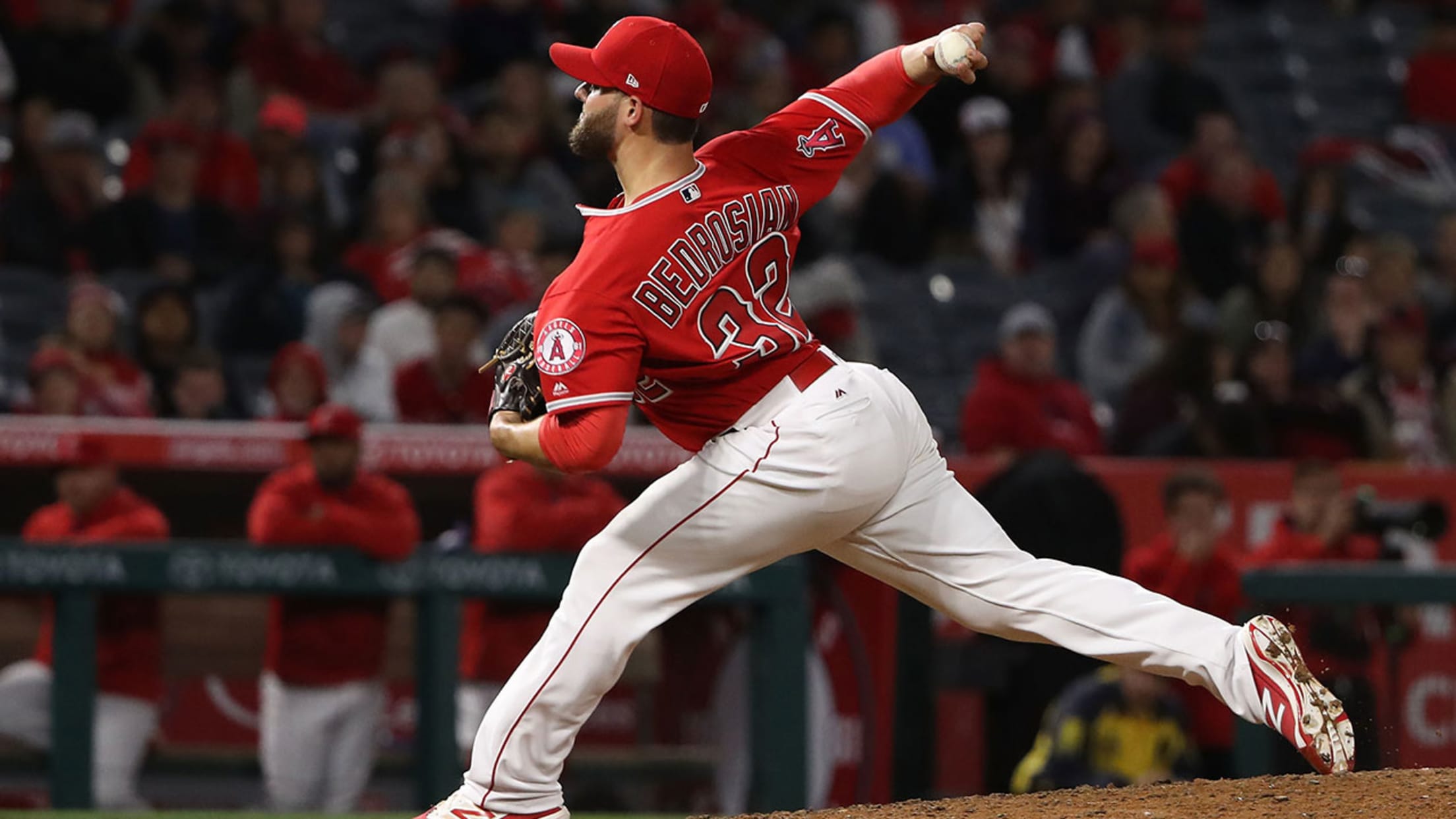 Cam Bedrosian did not allow a run 6 2/3 innings before hitting the DL, but the closer is nearing a return to the Angels' bullpen. (Getty)
ST. PETERSBURG -- As a trio of their relievers move closer to coming off the disabled list, the Angels could soon face tough roster decisions regarding the composition of their bullpen.Huston Street and Mike Morin each tossed one scoreless inning in the first game of their rehab assignments with Triple-A
ST. PETERSBURG -- As a trio of their relievers move closer to coming off the disabled list, the Angels could soon face tough roster decisions regarding the composition of their bullpen.
Huston Street and Mike Morin each tossed one scoreless inning in the first game of their rehab assignments with Triple-A Salt Lake on Wednesday, and manager Mike Scioscia said Cam Bedrosian is slated to face hitters in Arizona this week.
Bedrosian's progress is particularly encouraging for the Angels. The 25-year-old right-hander did not allow a run in 6 2/3 innings to start the season, but he landed on the disabled list on April 22 with a groin strain, and his recovery took longer than expected.
"He's made some huge jumps here in the last 10 days," Scioscia said Thursday. "You knew it was going to happen sometime. Maybe it took a little bit longer, but it's there. He feels good."
The injuries to Street, Bedrosian, Morin and Andrew Bailey significantly depleted the Halos' bullpen depth, prompting them to acquire David Hernandez from the Braves on April 24 and forcing Bud Norris into the closer's role. But the Angels' patchwork bullpen has performed well despite the injuries, and the club won't have room for everyone once its ailing relievers are healthy.
Morin is the closest to returning, but he has options and is not a lock to return to the Angels when his rehab assignment ends. Keynan Middleton and Jose Alvarez are the only other relievers with options, though Alvarez is the club's only left-hander, so he is almost certainly guaranteed a spot in the bullpen.
It's also unclear if the Halos will retain Norris as their closer when Street and Bedrosian return. Street, who is on the 60-day disabled list, is not eligible to be activated until June 1.
"When those decisions become tough, that is a definitely a positive reflection on the depth of your team," Scioscia said.
Worth noting
• Jose Pujols received a day off Thursday, with Michael Trout serving as the designated hitter in his place. Scioscia said it remains to be seen how much first base Pujols will play when the Angels head to Miami for their three-game series against the Marlins at Marlins Park.
• Yunel Escobar (left hamstring strain) has begun running and is on track to run the bases this weekend, according to Scioscia.