Cardinals well-prepared for 19th pick in Draft
St. Louis in familiar position, could focus on pitching this year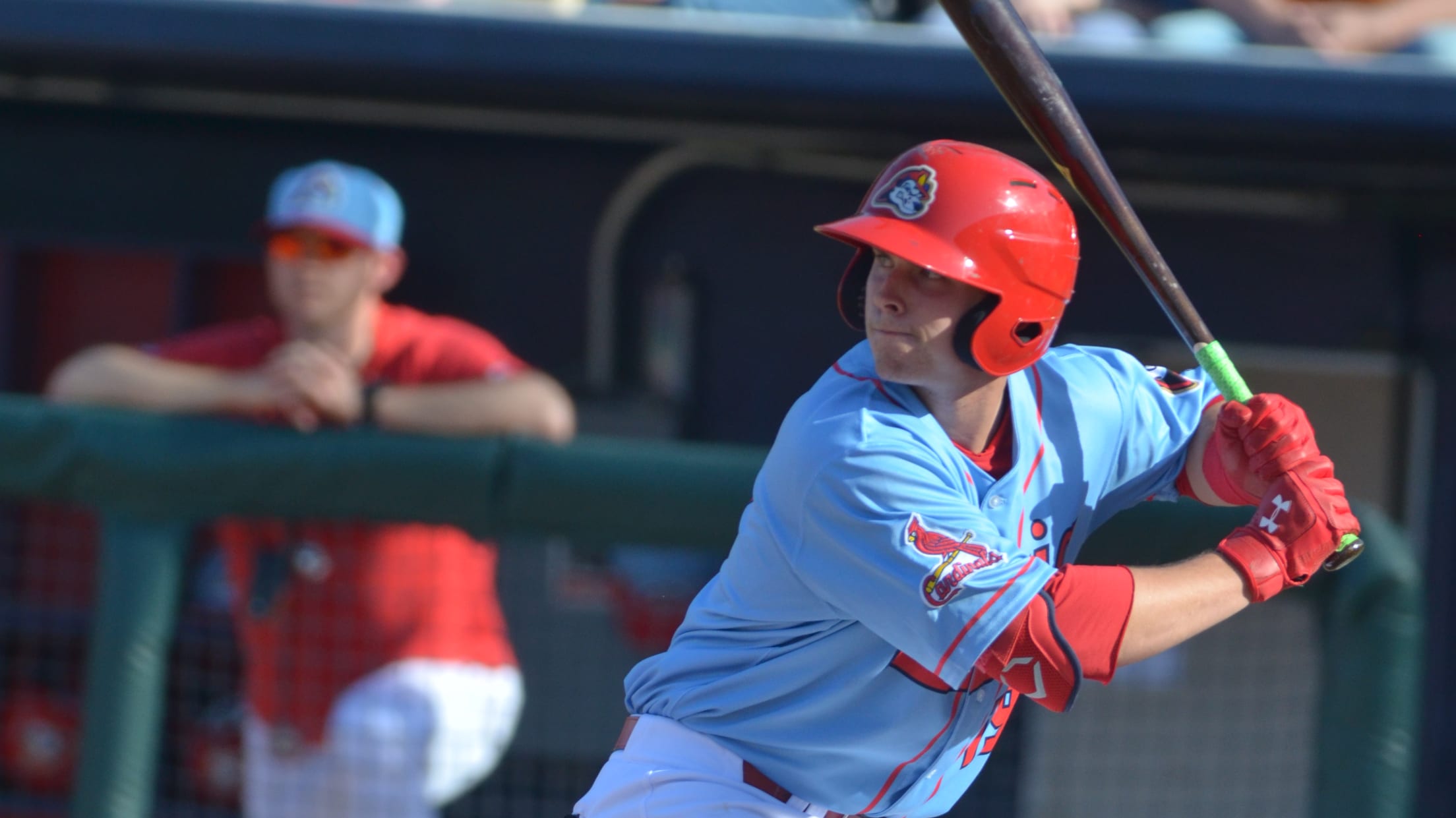 The number 19 might seem familiar when it comes to the Cardinals' Draft process. That's because for the fourth time in the past 10 years, St. Louis will again pick 19th in the MLB Draft. Last year, the Cardinals picked third baseman Nolan Gorman with the 19th pick, who is
The number 19 might seem familiar when it comes to the Cardinals' Draft process. That's because for the fourth time in the past 10 years, St. Louis will again pick 19th in the MLB Draft.
Last year, the Cardinals picked third baseman Nolan Gorman with the 19th pick, who is now slugging his way through Class A Peoria. With their other No. 19 picks, the Cardinals have chosen three pitchers: Marco Gonzales (2013, now with the Mariners), Michael Wacha ('12) and Shelby Miller ('09, now with the Rangers).
The 2019 Draft will take place tonight through Wednesday, beginning with tonight's Draft preview show on MLB Network and MLB.com at 5 CT. MLB Network will broadcast the first 41 picks (Round 1 and Competitive Balance Round A), while MLB.com will stream all 78 picks on Day 1. MLB.com will also provide live pick-by-pick coverage of Rounds 3-10 on Day 2, beginning with a preview show at 11:30 a.m. CT. Then, Rounds 11-40 can be heard live on MLB.com on Day 3, beginning at 11 a.m. CT.
Go to MLB.com/Draft to see the Top 200 Prospects list, mock drafts from MLB Pipeline analysts Jim Callis and Jonathan Mayo, the complete order of selection and more. And follow @MLBDraft on Twitter to see what Draft hopefuls, clubs and experts are saying.
Here's how the Draft is shaping up for the Cardinals, whose first selection is the 19th overall pick.
In about 50 words
The Cardinals could focus on restocking arms in this year's Draft after taking just two pitchers in the first round since 2015. Before that, St. Louis took five pitchers in the first rounds from 2012-14. Last year, the first five rounds featured four position players and two pitchers.
What they're saying
"To state it over-simplistically, our approach is to make good decisions. That takes countless hours, personnel, to make decisions that often times are, I don't want to say split-second, but often with a clock winding down. Right now, it's the final, final sprint for the looks our scouts are getting at live games right now, as they are at conference tournaments. But everyone in our front office, our scouts, are trying to make sure that we are leaving no stone unturned in getting the information in our process to help us make the best decision."
--Randy Flores, director of scouting
Who might they take?
With the first picks of this year's Draft up in the air as we get closer to Monday, it's also a toss-up for who the Cardinals might take in the first round, according to MLB.com's Jim Callis and Jonathan Mayo. Here's who the MLB Pipeline gurus had the Cardinals picking in the recent mock drafts:
May 23: Quinn Priester, RHP, Cary-Grove High School (Cary, Ill.)
Athletic and projectable, Priester comes in not far behind right-handed pitcher Matthew Allan on the high school arm list.
May 17: Corbin Carroll, OF, Lakeside HS (Seattle)
Carroll is one of the more advanced hitters, fastest runners and best up-the-middle defenders among the high schoolers, but he's not physically imposing and may not find a home in the upper half of the first round.
May 10: Brett Baty, 3B, Lake Travis HS (Austin, Texas)
Baty continues to be a hard one to place because of his age (19) and his lack of a clear defensive home, but he is one of the better pure bats among the high school crop.
May 3: Kameron Misner, OF, Missouri
With the best tools package among college position players, Misner could fit in the first five picks based on upside. But he has really scuffled in Southeastern Conference play, so where exactly he'll fit in the first round is a mystery.
Money matters
Under the Collective Bargaining Agreement, each team has an allotted bonus pool equal to the sum of the values of that club's selections in the first 10 rounds of the Draft. The more picks a team has, and the earlier it picks, the larger the pool. The signing bonuses for a team's selections in the first 10 rounds, plus any bonus greater than $125,000 for a player taken after the 10th round, will apply toward the bonus-pool total.
Any team going up to 5 percent over its allotted pool will be taxed at a 75-percent rate on the overage. A team that overspends by 5-10 percent gets a 75-percent tax plus the loss of a first-round pick. A team that goes 10-15 percent over its pool amount will be hit with a 100-percent penalty on the overage and the loss of a first- and second-round pick. Any overage of 15 percent or more gets a 100-percent tax plus the loss of first-round picks in the next two Drafts.
This year, the Cardinals have a pool of $6,903,500, with the first-round pick valued at $3,609,700.
Shopping list
As the Cardinals continue to promote their young pitchers, they could try to even out the lower systems and stock the organization with young arms. But this year's Draft class has depth in positional players, so another focus, at least in the early rounds, could be the infield.
"It really does seem like a year that's strong on the position players on the collegiate side," Flores said. "You're seeing that more than usual, there's guys that have a chance to stay up the middle of the field, whether that's second base, shortstop or center field. And some years, it seems like that's not really there. It does seem that, specifically, up-the-middle college players are strong this year."
Trend watch
This is Flores' fourth season with the scouting director title, and the trend leans toward high school players, with the club plucking from the high school ranks with the first pick in each of the past three Drafts.
Flores says that's not entirely intentional.
"It just seems that -- in '16, we had a chance with [shortstop] Delvin Perez that wasn't anticipated, having someone who had that type of profile and skill set at 19," Flores said. "And '17 we didn't have [first-round] picks. Then you go to last year, Nolan Gorman, in some instances could be another example of someone who fell. We had done the work and felt comfortable making that pick. Whether or not a situation like that will afford itself this year, I don't have a crystal ball. Our job is to be prepped for all scenarios, and those include high school players."
There are exceptions to this recent trend, and those exceptions are the ones making big league impacts, including Kolten Wong (2011), Wacha ('13), Luke Weaver ('16) and Dakota Hudson ('16).
The recent top picks
2018: Nolan Gorman, 3B (Class A Peoria)
2017: Scott Hurst, CF (Class A Advanced Palm Beach)
2016: Delvin Perez, SS (Class A Peoria)
2015: Nick Plummer, OF (Class A Short-Season State College)
2014: Luke Weaver, RHP (Majors, traded to D-backs for Paul Goldschmidt)