Cards to broadcast all 28 Spring Training games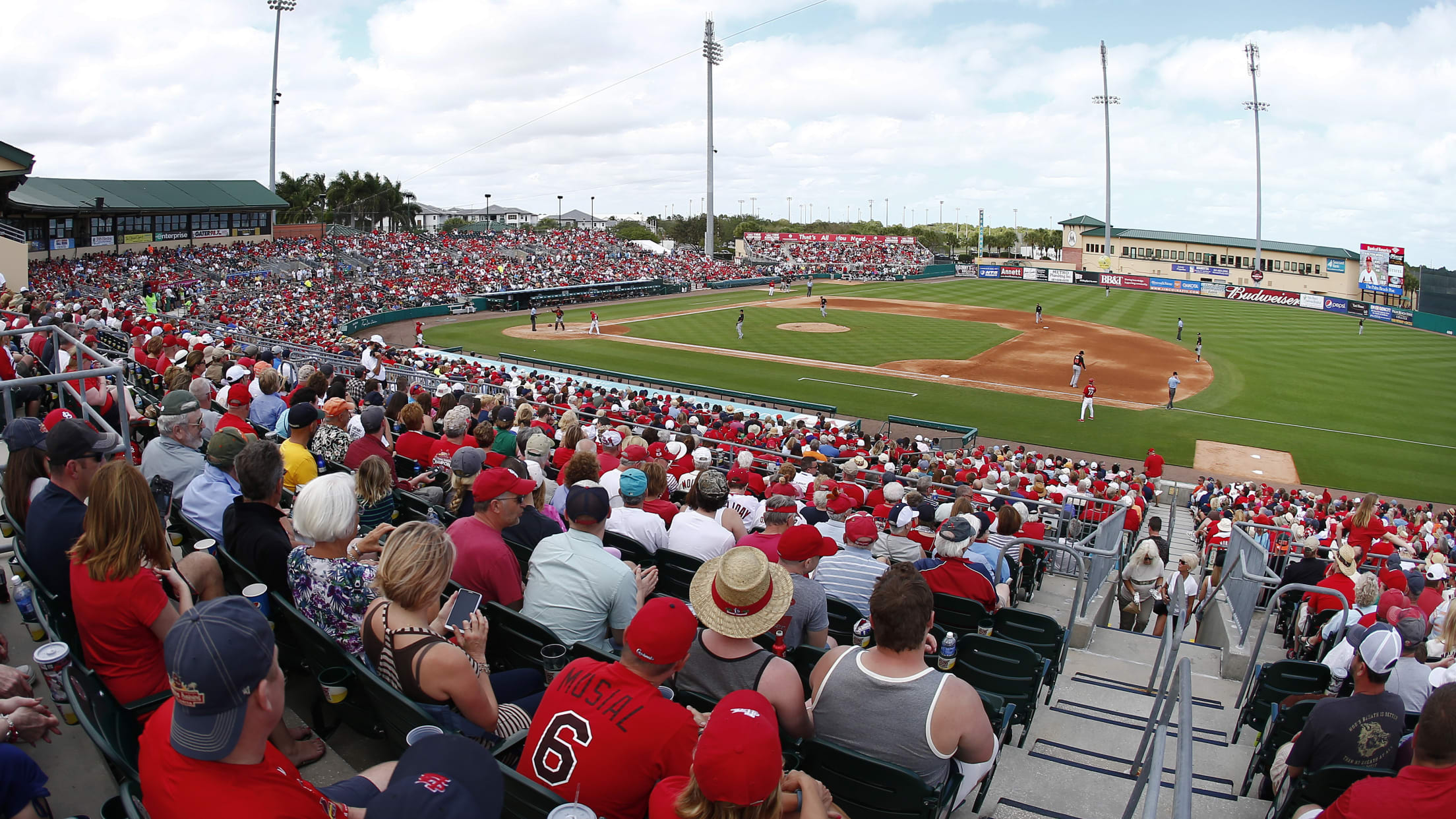 The first online broadcast will be March 2, when the Cardinals host Florida Atlantic University. (AP) (John Bazemore/AP)
ST. LOUIS -- All 28 games on the Cardinals' Spring Training schedule will be broadcast, a first for the organization. Complementing the FOX Sports Midwest television broadcasts and radio broadcasts on KMOX/Cardinals Radio Network will be the online streaming of 10 games on cardinals.com and AtBat, MLB's mobile phone app.The
ST. LOUIS -- All 28 games on the Cardinals' Spring Training schedule will be broadcast, a first for the organization. Complementing the FOX Sports Midwest television broadcasts and radio broadcasts on KMOX/Cardinals Radio Network will be the online streaming of 10 games on cardinals.com and AtBat, MLB's mobile phone app.
The first of those online broadcasts will be March 2, when the Cardinals host Florida Atlantic University. Two days later, cardinals.com will broadcast its first Grapefruit League game.
FOX Sports Midwest is scheduled to televise 15 spring games for the second consecutive season. It will begin its live game coverage March 5 and will regularly replay games in prime time. Additionally, FOX Sports Midwest will produce a pair of 30-minute Spring Training Report shows to air Feb. 17 and Feb. 24.
KMOX, which can be heard in St. Louis at 1120 AM, will carry 18 spring games. Mike Shannon, John Rooney, Mike Claiborne and Ricky Horton will rotate through the booth for those broadcasts. Claiborne, along with Tom Ackerman, Chris Hrabe and former Cards pitcher Kyle McClellan, will call the games broadcast online.
The Cardinals' Radio Network will carry most Saturday and Sunday broadcasts, the organization announced, as well as some weekday games. To view the full spring broadcast schedule, visit cardinals.com/radio and cardinals.com/tv.