Astros hoping for healthy, productive Correa
Shortstop has hit .180 since Aug. 10 after struggling with back injury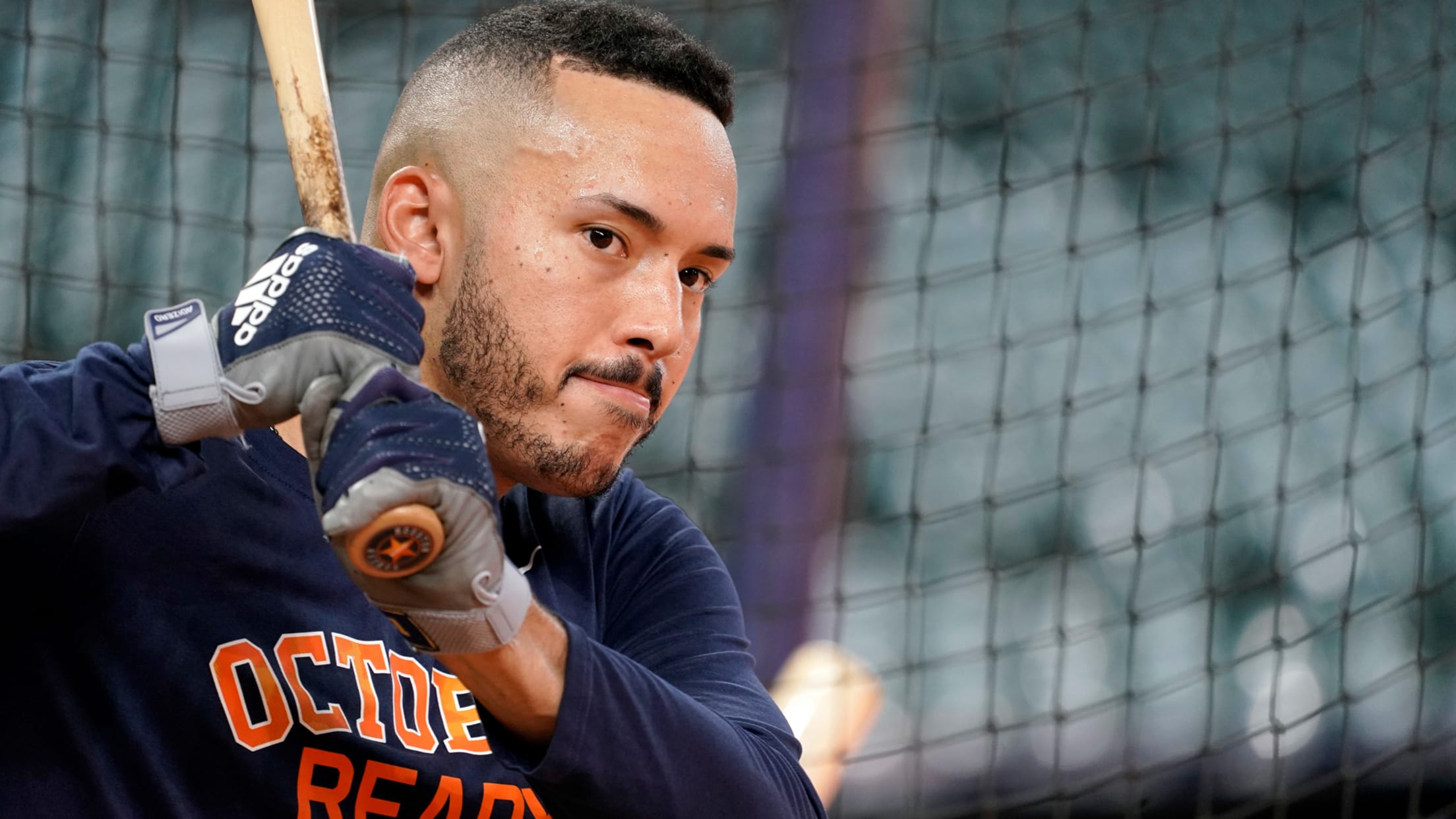 HOUSTON -- If Carlos Correa performs this postseason to the level the Astros relied on during his first three years in the big leagues, the team's chances to make another deep run into the postseason look a lot better.But given the regular season Correa endured, that's a very big "if."As
HOUSTON -- If Carlos Correa performs this postseason to the level the Astros relied on during his first three years in the big leagues, the team's chances to make another deep run into the postseason look a lot better.
But given the regular season Correa endured, that's a very big "if."
As Houston prepares for Game 1 of the American League Division Series against the Indians, the condition of Correa's lower back and his ability to contribute remains one of the club's biggest questions.
"I think he's going to be a weapon for us," Astros general manager Jeff Luhnow said on Thursday. "Can we win without Carlos being his best? I don't know. Will we win if he is his best? Yeah, I think we absolutely will. He's one of the best players in the game, and he's dangerous both ways. That's what I'm hoping to see."
:: ALDS schedule and results ::
The word "hope" has essentially replaced "expect" when it comes to Correa, whose contributions in the 2015 and '17 postseasons played a big role in the Astros' success, and whose presence -- healthy presence -- in Houston's lineup this time around will be essential if the team intends to power its way to another title.
• Indians-Astros: Lineups, matchups, FAQs
Correa feels ready for the Division Series, but he also acknowledges there's no way to know how he's going to feel at the end of each day.
"I try not to think about it," Correa said. "I just go out there and get going with my day and my routine, and once I get going, I get hot, and I go out and play baseball. After the game, when I cool down, that's when I don't know what to expect.
"I just want be healthy. I want to feel no pain in my back. I want to swing freely as hard as I can, without concern that it's going to get hurt again."
The back ailment forced Correa to miss six weeks of the regular season, and his numbers since he returned from the DL haven't been good. For the season, the shortstop hit .239 with 15 home runs and 65 RBIs, but he batted .180 with two homers and 16 RBIs since his activation from the DL on Aug. 10.
Correa's daily routine involves extensive treatment in the training room and an hour-long workout in the gym to get revved up. Though the true test will arrive when the ALDS between the Astros and Indians gets underway on Friday afternoon, Correa is enthusiastic about how he feels heading into the series.
But expecting the shortstop to get through a full slate of games in October without feeling anything unusual in his back is probably unrealistic.
"It's just something that never goes away," Correa said. "One day I might wake up and I'm fine, one day I might wake up and my back is tight again. Right now, I feel great. I feel ready to go [Friday]. Hopefully, this won't come back until we finish and hopefully win the World Series."
There have been positive signs of late. In the first game of the Astros' doubleheader in Baltimore last Saturday, Correa recorded a double and a homer, both of which were hit to the opposite field. He hasn't played since, by design. Manager AJ Hinch, encouraged that Correa was playing freely and without apprehension, opted to rest Correa for the remaining two games of the regular season.
Hinch hopes the mental and physical lift Correa received from that game will carry to the postseason.
"I don't feel like his body's aches and pain are at the forefront of his mind now that he's had a little bit of time to recover," Hinch said. "On the baseball side, it's good having a little bit of success, specifically to the middle part of the field, and the opposite-field home run, opposite-field double. All players -- I don't care how good they are, how confident they are -- need to see and feel success to build confidence. I think he got to build confidence in the last week."
If Correa hits well this month, his struggles during the regular season will become a mere footnote when looking back at the Astros in 2018. It'll also help Correa forget what he described as the toughest thing he's ever had to deal with as a professional athlete.
"I broke my ankle [in 2014] and came back, and it was no big deal," he said. "Coming back from this injury, it was really tough. Every time you swing and miss, it bothers you. It's definitely the worst thing I've ever experienced."