Correa releases video addressing fractured rib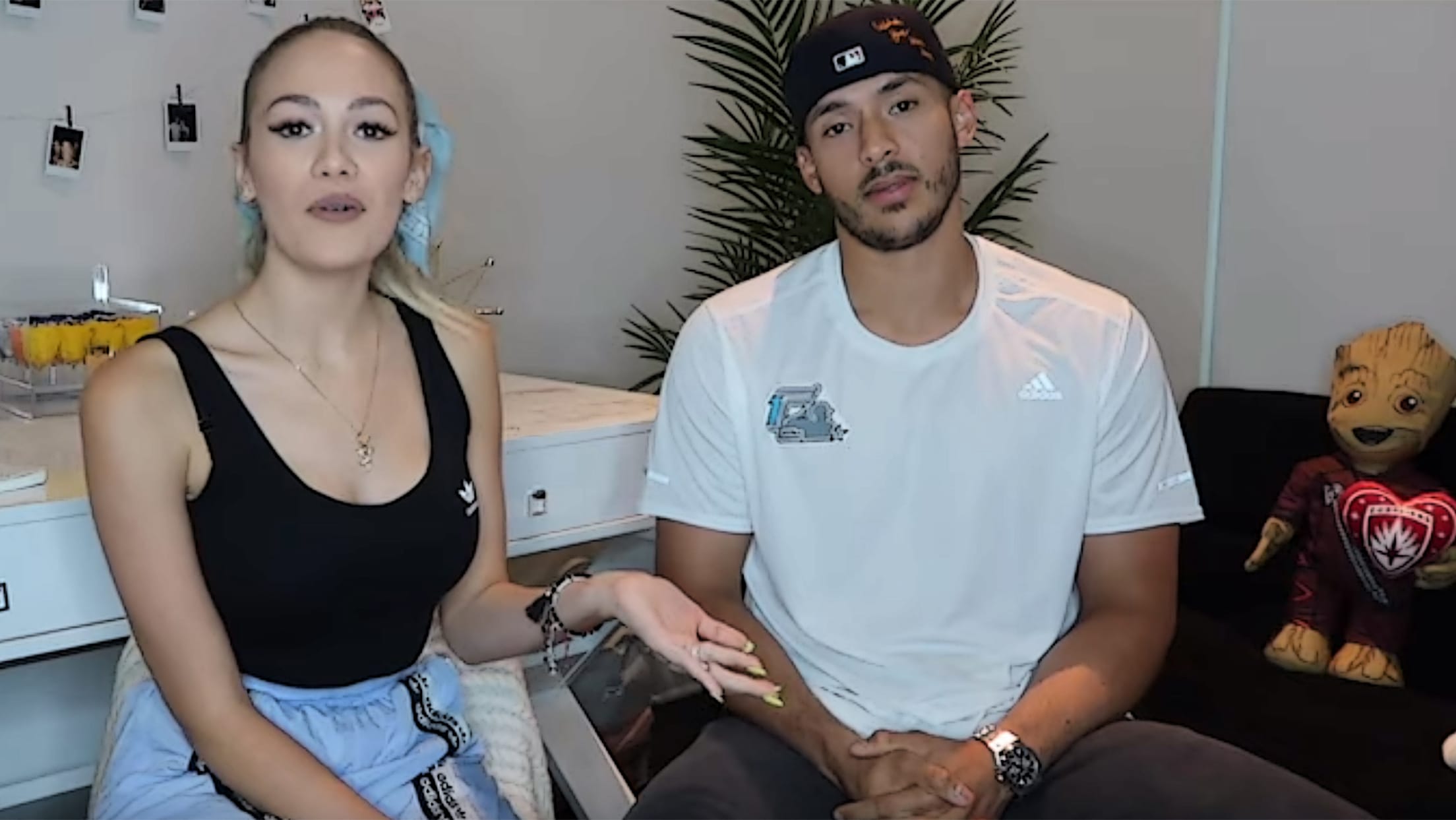 OAKLAND -- Astros star shortstop Carlos Correa, in a video posted Friday on the YouTube channel of his fiancee Daniella Rodriguez, detailed how he suffered a cracked rib during a massage at his home Tuesday in Houston, an injury that is expected to sideline him up to six weeks. •
OAKLAND -- Astros star shortstop Carlos Correa, in a video posted Friday on the YouTube channel of his fiancee Daniella Rodriguez, detailed how he suffered a cracked rib during a massage at his home Tuesday in Houston, an injury that is expected to sideline him up to six weeks.
• Most bizarre injuries in baseball history
Correa, speaking on camera alongside Rodriguez in a video released Friday, said he was getting his daily massage at his home Tuesday morning when he heard a crack and immediately started to experience some pain.
"I was getting a massage on this area on the ribs and I heard a crack when my masseuse pressed on this area over here on my ribs," he said, pointing to his right side. "I looked and I was [like], 'What was that?' Immediately after, my side started hurting when I was breathing, when I was walking. At that point I figured something was not right, so I obviously called the Astros to let them know."
Correa didn't play Tuesday against the Cubs after an MRI revealed he had a rib fracture. The team announced the injury Wednesday and put Correa on the 10-day injured list. He's expected to be out of action for four to six weeks.
"We're here to tell you story the story because a lot of you guys have been concerned," Correa said. "I want to thank everybody for your support. Your support really means a lot coming from the organization, the Houston Astros, also my teammates. Everybody's been sending me text messages and the support is great."
In the five-minute-long video, Correa and Rodriguez dismissed internet rumors about the injury. At one point, Correa partially removed his shirt to show there wasn't any bruising on the right side of his torso, where the broken rib occurred.
"There's no bruises like I fell on something or I got hit," he said.
The Correa injury was a blow to an Astros club that saw All-Star center fielder George Springer and infielder Aledmys Diaz both go down with hamstring strains in the last week. All-Star second baseman Jose Altuve has also been out since May 10 with a hamstring strain and is now suffering from right leg fatigue, perhaps delaying his return by a few weeks.
"We're going to stay positive and focus on the rehab now and focus on everything we can do to get back on the field and help the team perform," Correa said. "I can't wait to be back on the field."