CarGo eyes Classic warmup in winter ball
Outfielder hopes to get permission from Rockies to play in Venezuelan League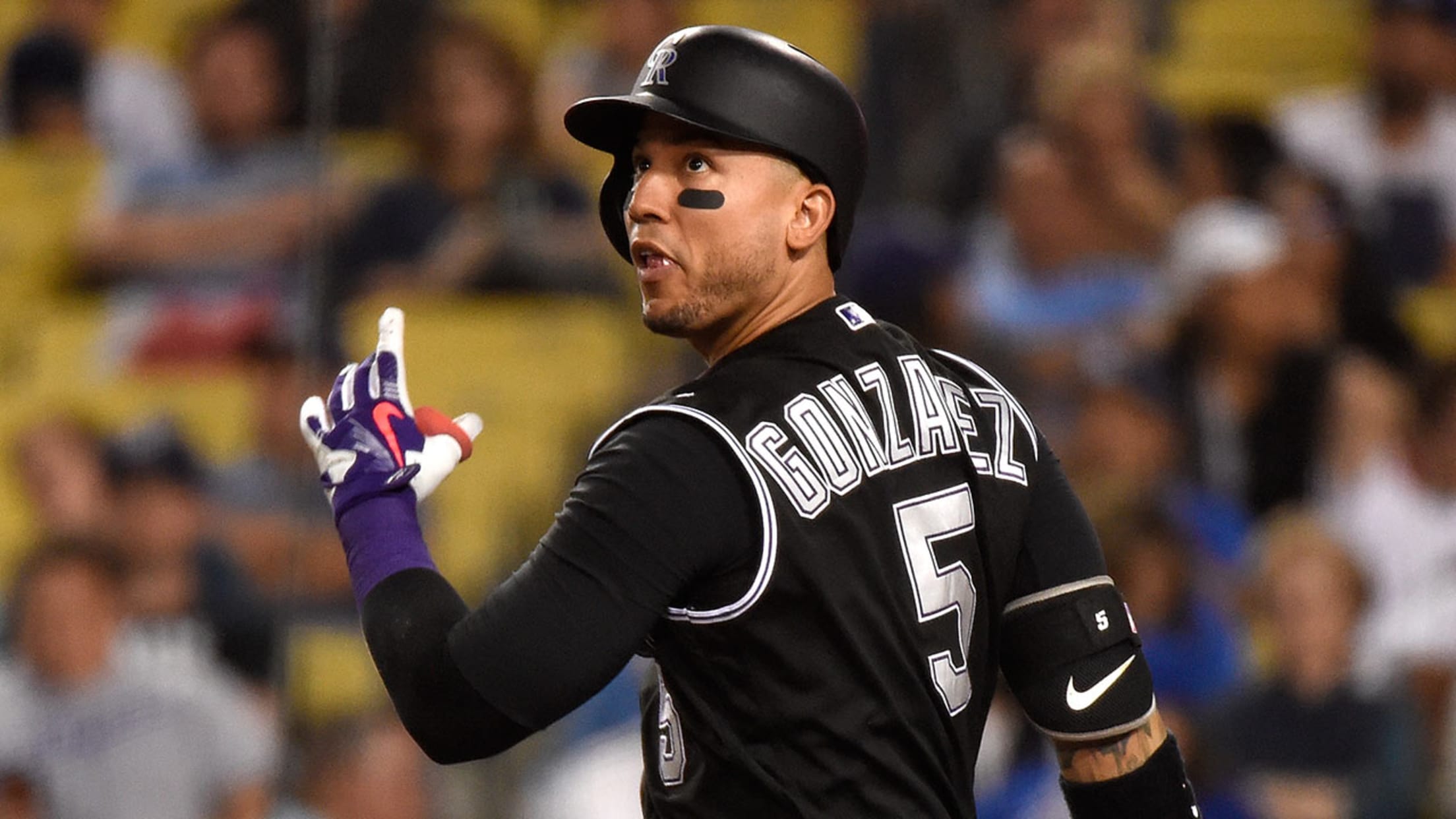 Carlos Gonzalez hit .273 for Venezuela in the 2013 World Baseball Classic. (Getty)
Carlos González is planning on playing for Venezuela in the World Baseball Classic in March, and would like to get in shape by playing in his country's winter league this season for Aguilas del Zulia.However, the Rockies outfielder said he still would need the green light from the club to
Carlos González is planning on playing for Venezuela in the World Baseball Classic in March, and would like to get in shape by playing in his country's winter league this season for Aguilas del Zulia.
However, the Rockies outfielder said he still would need the green light from the club to do so.
Gonzalez to Get New Deal?
"The ideal thing for me would be to play [in Venezuela] and prepare myself better for the WBC, but that's a decision that has to be consulted with the Rockies," Gonzalez told Wilmer Reina of the Versión Final newspaper in his hometown of Maracaibo after conducting a baseball clinic for more than 50 youth players.
CarGo played in his first Classic for Venezuela in 2013.
Gonzalez, who will be paid $20 million next season, the final year of his current deal with Colorado, also told the newspaper that he is open to negotiations for a contract extension with the Rockies.
"They want an extension, but there are a lot of things to be negotiated to get that done," he said.
Gonzalez, who turned 31 in October, is coming off a 2016 season in which he hit .298/.350/.505 in 150 games, with 42 doubles, 25 home runs and 100 RBIs. He was also a Gold Glove Award finalist for right field in the National League.
David Venn is the executive editor of MLB.com's Spanish site, LasMayores.com.