Rodon returns to make '18 debut vs. Red Sox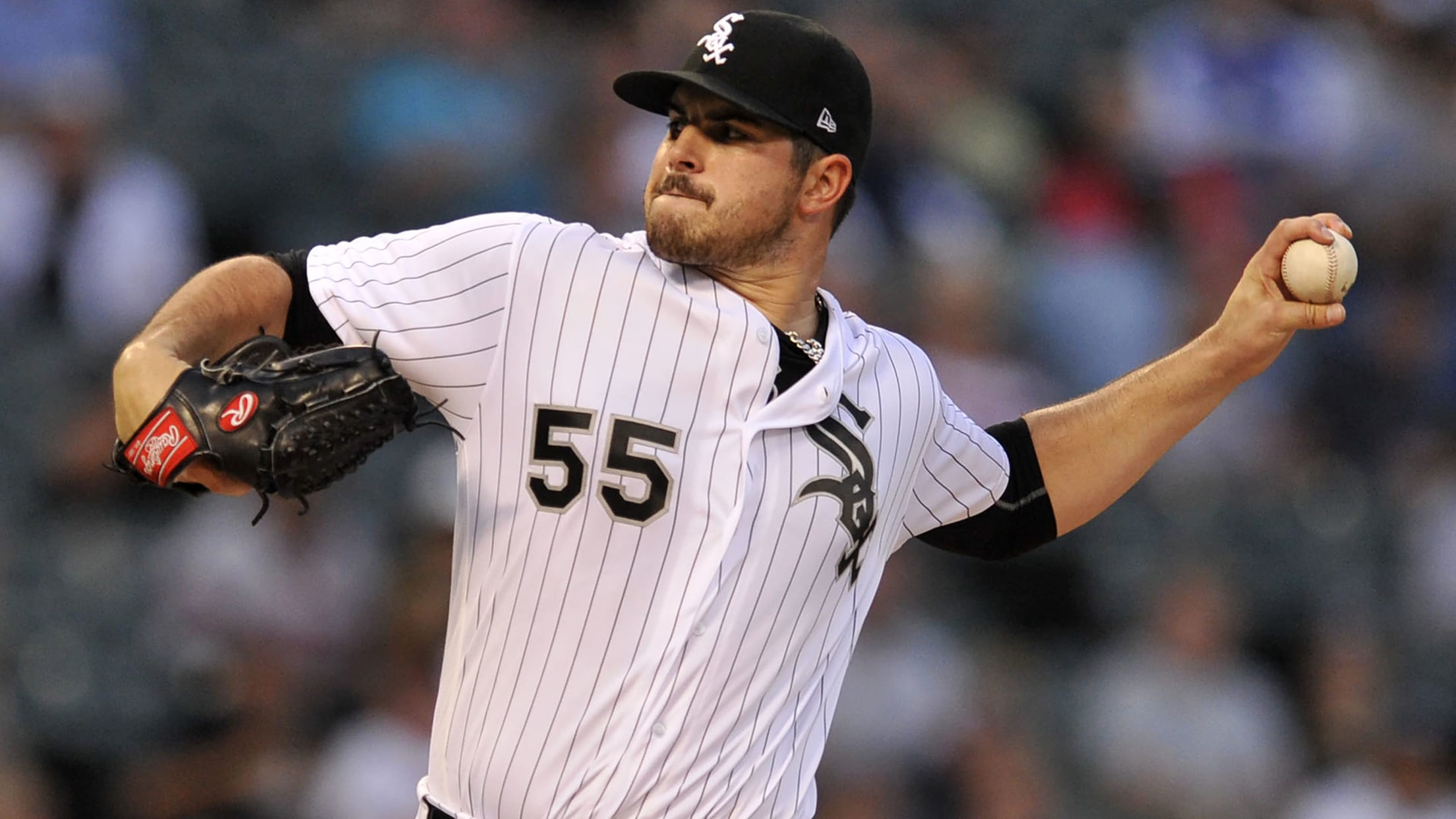 Chicago White Sox starter Carlos Rodon delivers a pitch during the first inning of the team's baseball game against the Houston Astros on Thursday, Aug. 10, 2017, in Chicago. (AP Photo/Paul Beaty (Paul Beaty/AP)
BOSTON -- Carlos Rodon will make his 2018 White Sox debut Saturday afternoon at Fenway Park.Until that became official Saturday morning, the southpaw was focused more on the process to get back to the big leagues as opposed to actually facing the Red Sox. Rodon had arthroscopic surgery on his
BOSTON -- Carlos Rodon will make his 2018 White Sox debut Saturday afternoon at Fenway Park.
Until that became official Saturday morning, the southpaw was focused more on the process to get back to the big leagues as opposed to actually facing the Red Sox. Rodon had arthroscopic surgery on his left shoulder last September.
Right-hander Chris Beck was designated for assignment to make room on the roster for Rodon.
Rodon made four Minor League injury rehab starts, with three coming for Triple-A Charlotte, and finished with 28 strikeouts, five walks and three runs allowed over 17 2/3 innings. But unlike last year's rehab, Rodon felt reassured due to the surgery.
"Knowing that everything should be back together and good to go, more confidence and just throwing it every day and getting my work done and just knowing nothing is wrong," said Rodon, who threw a side session Thursday in Minneapolis. "It's comforting.
"I felt healthier. We had more of a plan and had an idea what we were doing. Just trying to hit those checkmarks and get back to here."
The 25-year-old would have liked to come back sooner, but getting hit in the head with a line drive during a May 24 start against Norfolk slowed him down momentarily. Rodon can speak with a smile about that moment after passing the concussion tests at the time and getting to start again on May 29 and June 3.
"That's not a fun test by the way," Rodon said about the concussion protocol. "I'm a little more ready for comebackers now. Maybe woke me up a little bit, which is good. I didn't see that one.
"First time I haven't seen one come off the bat. Luckily, I moved by an inch. I got my glove up late but I moved down a couple of inches. It looked like it was coming right at my face."
Moncada returns to Boston
Yoan Moncada played at Fenway Park as a member of the White Sox from Aug. 3-6 last season, finishing 5-for-14 with five strikeouts and three walks. But Friday marked the first time Moncada faced Chris Sale, the one-time White Sox ace who was traded to Boston on Dec. 6, 2016, bringing back the switch-hitting second baseman as part of a four-prospect haul.
Moncada explained why he felt the trade from the Red Sox was good for him.
"Those are things that happen and happen for a reason. In my case, when I was here, I didn't see a chance to play second base, at least for a decent time," said Moncada, sporting his "YM" T-shirt with a logo he designed. "That was why I was playing third base. Then when the trade happened, it opened up the opportunity to play the position I like to play, second base.
"That was a step forward in my career and my development as a baseball player. That's why I said that the trade was the best for me and now I am around good people who care about me. It's very special to be here on this team with [Jose] Abreu and the relationship we have together from several years ago. We are very, very close friends."
Third to first
• White Sox center fielder Adam Engel is out of action due to a tweaked right hamstring, according to manager Rick Renteria.
"Right now he's just day to day," Renteria said. "We're allowing him to recover. He did a little work, doing much better, and we're going to see where he's at after today's game and we're going to limit his usage a little bit."
• Rodon gave high marks to Michael Kopech, the No. 2 White Sox prospect per MLB Pipeline, who struck out 10 and walked five over six innings in Charlotte's 2-1 loss Friday and pitched with Rodon with the Knights.
"Electric stuff. Electric fastball. Good breaking ball and still progressing on the changeup," Rodon said. "Mature guy. I got to talk to him and get to know him a little more. You have to see what he does at this level but I think everyone is excited to see what he does when he comes up."