Carpenter, Reyes commit to play in Classic
St. Louis third baseman, prospect will compete for Team USA, DR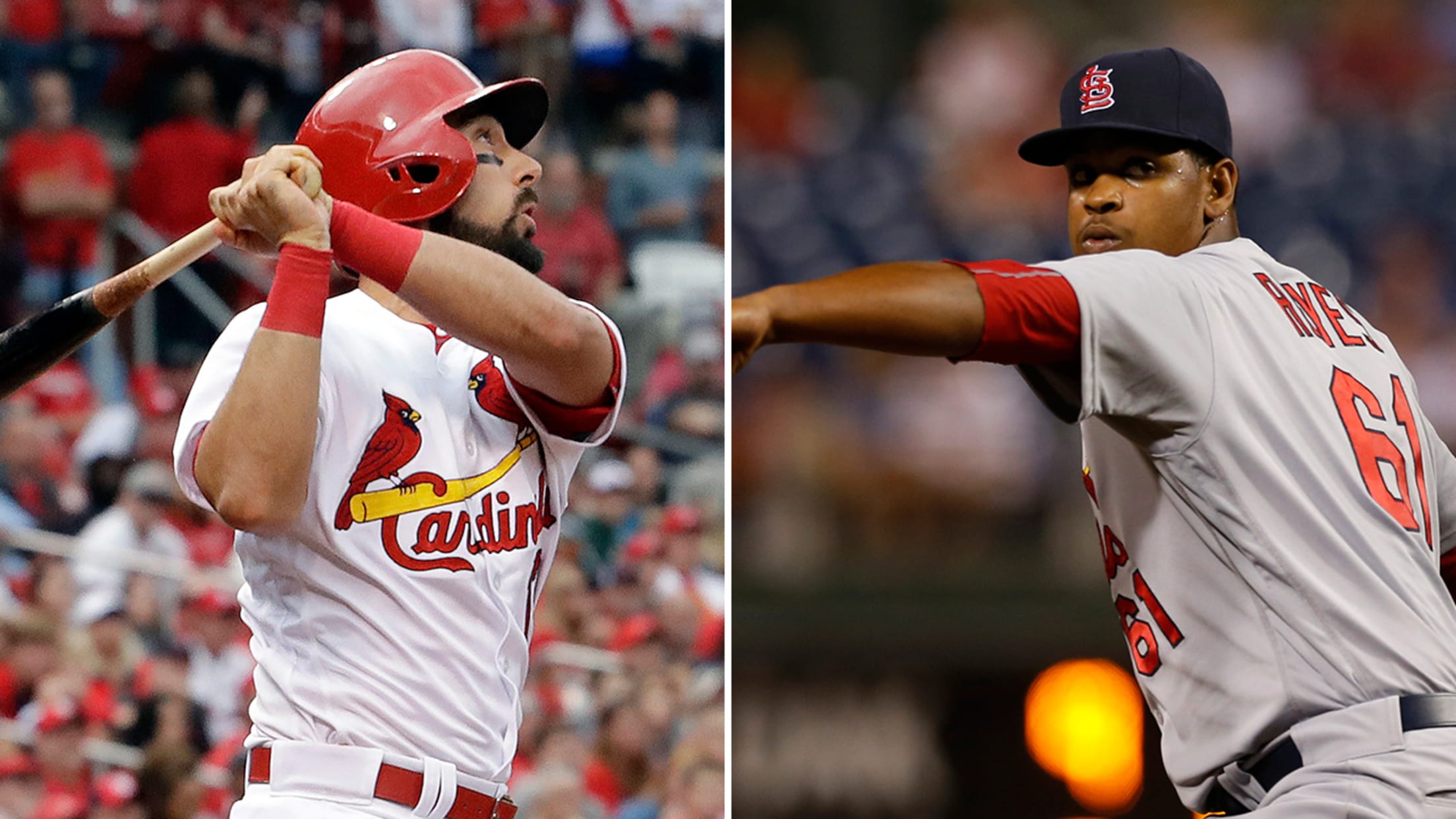 Matt Carpenter and Alex Reyes will compete in the World Baseball Classic. (AP)
ST. LOUIS -- Two more members of the Cardinals' organization are poised to play in the World Baseball Classic, as infielder Matt Carpenter (USA) and top prospect Alex Reyes (Dominican Republic) both recently accepted invitations to join as first-time Classic participants.Carpenter said he was approached by the U.S. team about
ST. LOUIS -- Two more members of the Cardinals' organization are poised to play in the World Baseball Classic, as infielder Matt Carpenter (USA) and top prospect Alex Reyes (Dominican Republic) both recently accepted invitations to join as first-time Classic participants.
Carpenter said he was approached by the U.S. team about three weeks ago and accepted the offer without hesitation. Reyes similarly described his decision as "pretty easy" after Moises Alou, general manager for the Dominican team, reached out to him.
:: 2017 World Baseball Classic ::
"I've always wanted to experience the World Baseball Classic, [and] the Cardinals gave me the thumbs up to do so," added Reyes, who will join Cardinals teammate Carlos Martinez on that squad. "I'm humbled to be a part of the DR team filled with All-Star caliber talent and help them defend the WBC crown on an international stage."
Reyes, who was born in New Jersey, was eligible to be selected by either the Dominican or U.S. team. His parents are both natives of the Dominican Republic, and Reyes relocated there to live with grandparents as a teenager.
Though Reyes was to spend the spring vying for a spot in the Cardinals' rotation, the Cardinals supported his decision to participate in the international tournament. Reyes' absence from camp, which could extend for a few weeks, is not expected to affect his chances at an Opening Day roster spot.
"I think this is a great experience for these guys," Cardinals general manager John Mozeliak said of players taking part in the international tournament. "You hope when competing that no one gets hurt, and that, in the end, it grows the game globally. For me, I don't have any concerns about it. And as long as the player is excited about the opportunity, it's great."
Reyes earned the WBC invite despite having little big league experience to this point. He appeared in 12 games and logged 46 innings after being called up by the Cardinals in August. During that span, Reyes posted a 1.57 ERA and helped lead the Cardinals to wins in three late-season starts after being added to the rotation. He's ranked by MLBPipeline.com as baseball's seventh-best prospect.
Carpenter will bring an element of experience and versatility to the US squad, which has not placed higher than fourth in three WBC appearances. Carpenter said he was not told how Team USA will use him, but his ability to play three infield spots, as well the corner outfield, makes him an ideal fit.
In Carpenter, the US team has added a player whose on-base percentage over the last four seasons (.378) ranks ninth-best in the Majors.
Along with Reyes, Carpenter and Martinez, Cardinals catcher Yadier Molina has also already committed to participating in the WBC. Molina will play for Team Puerto Rico. Seunghwan Oh (Korea) is also known to be garnering consideration.
Final rosters must be submitted no later than Feb. 6. Tournament play will run from March 6-22.