Smith among 10 Red Sox non-roster invitees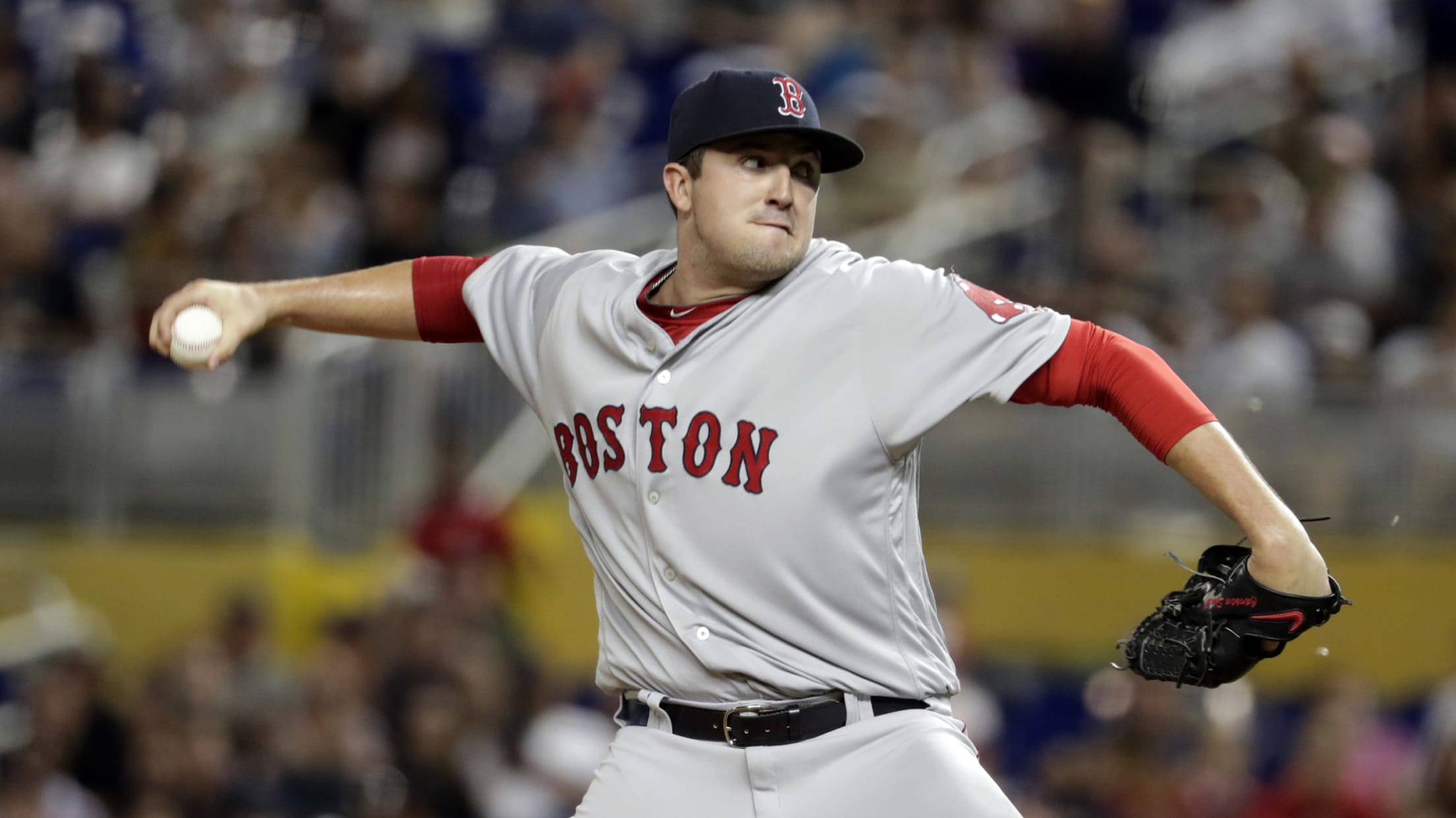 Boston Red Sox relief pitcher Carson Smith throws in the seventh inning during a baseball game against the Miami Marlins, Tuesday, April 3, 2018, in Miami. The Red Sox defeated the Marlins 4-2 in thirteen innings. (AP Photo/Lynne Sladky) (Lynne Sladky/AP)
The Red Sox announced on Thursday 10 non-roster invitees to their 2019 Spring Training, including reliever Carson Smith, who the team recently brought back on a Minor League deal. Smith had been outrighted and removed from the team's 40-man roster shortly after the Red Sox's World Series win.The 29-year-old right-hander
The Red Sox announced on Thursday 10 non-roster invitees to their 2019 Spring Training, including reliever Carson Smith, who the team recently brought back on a Minor League deal. Smith had been outrighted and removed from the team's 40-man roster shortly after the Red Sox's World Series win.
The 29-year-old right-hander is still recovering from the surgery he had last June to repair a partial labrum tear and subluxation in his pitching shoulder, and he isn't expected to be ready for the start of the season. But Smith could end up a contributor in the Red Sox's bullpen later in the year.
Smith has been plagued by injuries ever since he was first acquired by the Red Sox in a trade with the Mariners in December 2015, including needing Tommy John surgery in '16. He has pitched in only 29 games for Boston over the last three years after making 70 relief appearances with a 2.31 ERA for the Mariners in a breakout '15 season.
Last year, Smith pitched in 18 games with a 3.77 ERA and 18 strikeouts in 14 1/3 innings before injuring his shoulder throwing his glove in frustration in the dugout during a May 14 game against the A's. After sustaining the injury, Smith made a comment that the injury might have been caused in part by a heavy workload.
Aside from Smith, the other non-roster players the Red Sox invited to Spring Training are catchers Juan Centeno and Oscar Hernandez, outfielder Gorkys Hernandez, infielder Tony Renda and right-handers Zach Putnam, Erasmo Ramírez, Josh A. Smith, Domingo Tapia and Ryan Weber.