Sabathia set to face Marlins in spring debut
Yankees left-hander says he's feeling excited ahead of first start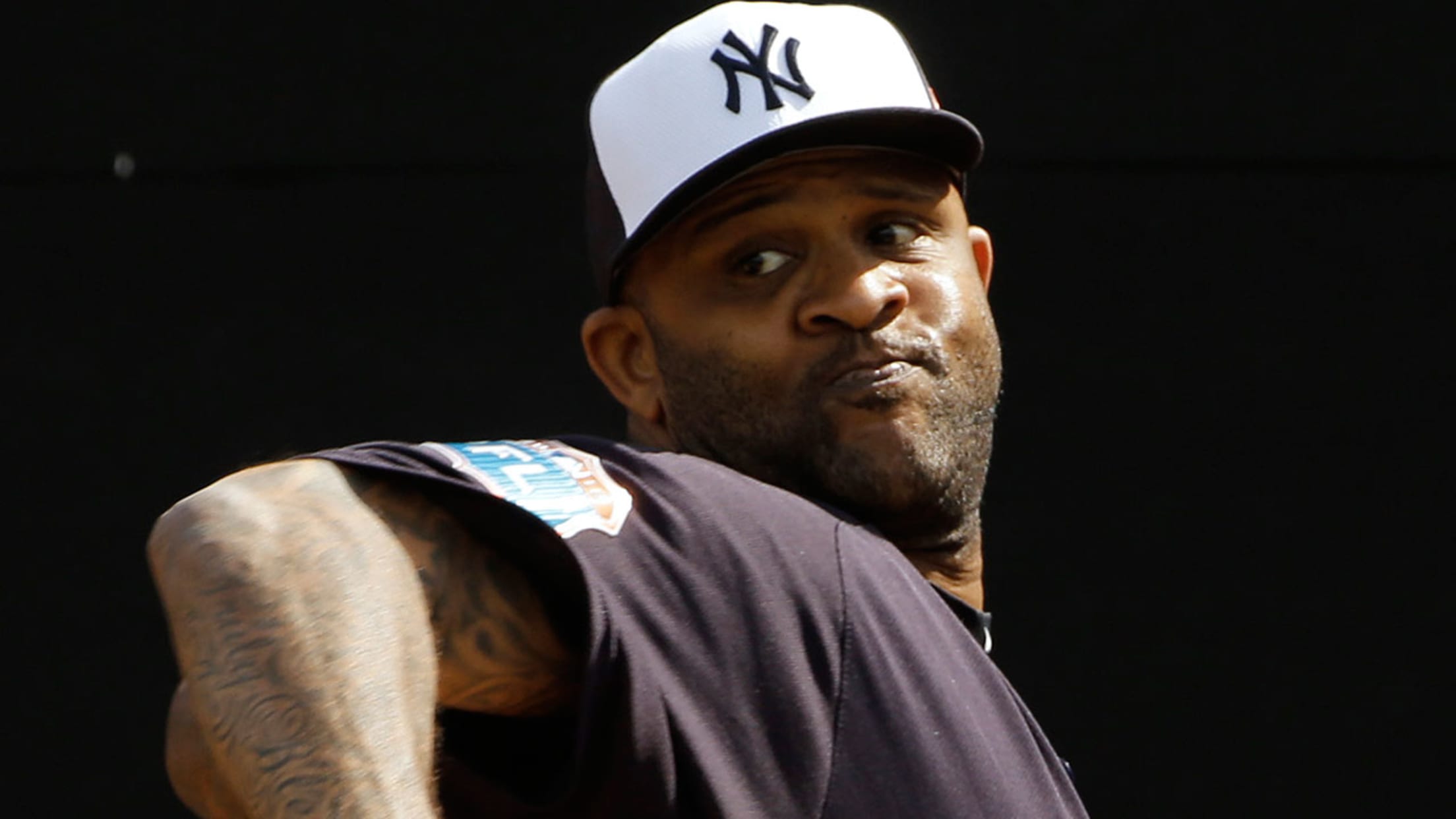 CC Sabathia went 6-10 with a 4.73 ERA during the 2015 season. (AP)
TAMPA, Fla. -- The waiting game is over for CC Sabathia.The left-hander is set to make his 2016 Grapefruit League debut Tuesday when the Yankees travel to Jupiter, Fla., to take on the Marlins at 1:05 p.m. ET.• Spring Training:Schedule | Tickets | GearSabathia missed two weeks in late August
TAMPA, Fla. -- The waiting game is over for CC Sabathia.
The left-hander is set to make his 2016 Grapefruit League debut Tuesday when the Yankees travel to Jupiter, Fla., to take on the Marlins at 1:05 p.m. ET.
• Spring Training:Schedule | Tickets | Gear
Sabathia missed two weeks in late August and early September due to right knee inflammation, but he proceeded to go 2-1 with a 2.17 ERA in his final five starts after returning from the disabled list. Sabathia entered rehab for an alcohol problem at the end of the regular season, something he opened up about in The Players' Tribune on Monday.
"First time out there in a long time," Sabathia said. "I'm feeling good and I'm excited to see what happens."
• Castrovince: CC 'a person worth rooting for'
Sabathia, who has logged just shy of 3,000 innings in his career, will be wearing a brace on his knee. He said he's felt no problems, only having to slightly change his delivery.
"I'm able to kind of land on my leg and not worry about what happens," Sabathia said. "That's the way I felt at the end of the year and was good."
Yankees manager Joe Girardi said that Sabathia continues to look good with his mechanics.
"I've never seen him cringe, seen his leg collapse, don't see him fall off," Girardi said. "I kind of feel at ease with that. I feel so much better now that he's wearing it."
At the start of camp, Sabathia said it was the best he's felt physically in years. He said Monday that still holds true.
"I've been able to do everything -- running outside -- I haven't been able to do that in a lot of years," Sabathia said.
But playing in a game is much different than the bullpen sessions and drills Sabathia had been doing. Girardi is remaining optimistic about what he'll get out of the 35-year-old.
"I'm anxious to see him," Girardi said. "I kind of wish he could go longer than two innings. It's a long bus ride for two innings, but I'm excited to see him."
Greg Zeck is a contributor to MLB.com.